'TRON' Director Unveils New Daft Punk Songs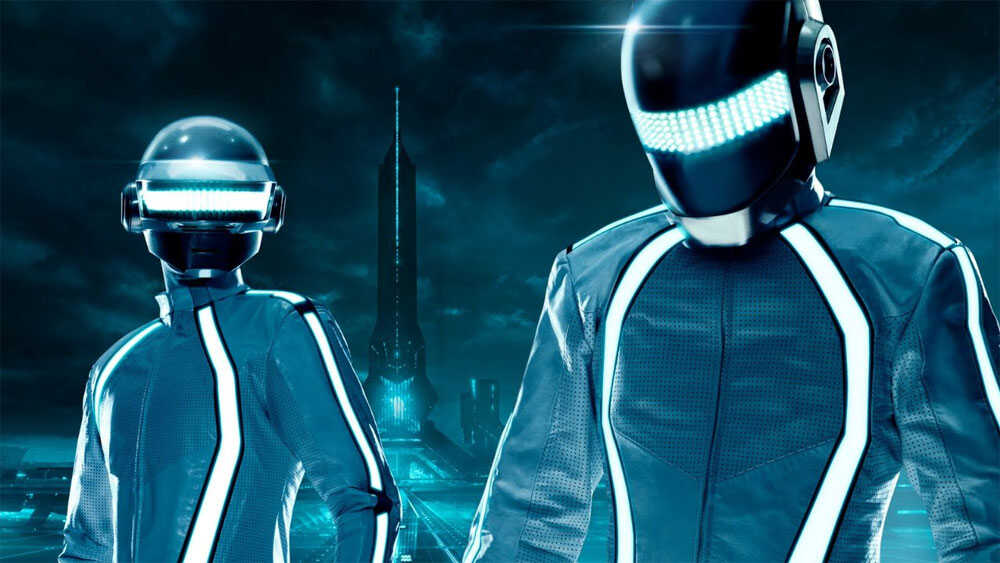 If you own a television -- and watch it -- then Disney has probably already tipped you off to the neon-lit 3D IMAX spectacular, TRON: Legacy. The movie is a sequel to the 1982 cult classic, in which Jeff Bridges gets stuck in a video game and rides around on a cyber-motorcycle. Now, after 28 years, he's back in action. That's awesome in its own right, but what we're excited about is Daft Punk's soundtrack.
Daft Punk is Guy-Manuel de Homem-Christo and Thomas Bangalter, two DJs who have had a huge impact on the French house scene -- and, for that matter, electronic music around the globe. Tracks such as "One More Time," "Harder, Better, Faster, Stronger" and "Around the World" were instrumental in introducing synth-infused house to an international audience. Always with an air of mystique, the DJs don robot helmets when performing, and their live shows are the stuff of legend. They look right at home in their new TRON gear.
The soundtrack is the first original material from the duo since 2005. Last week, KCRW in Santa Monica, Calif. (in conjunction with Walt Disney Pictures and Walt Disney Records), hosted an exclusive soundtrack preview. The special includes five tracks from the movie, as well as a conversation between KCRW music director (and TRON: Legacy music supervisor) Jason Bentley and TRON: Legacy director Joseph Kosinski. Check it out above.