Circle Takes The Square: Hymn-Like, Labyrinthine Chaos
Hear 'Way Of Ever-Branching Paths' by Circle Takes the Square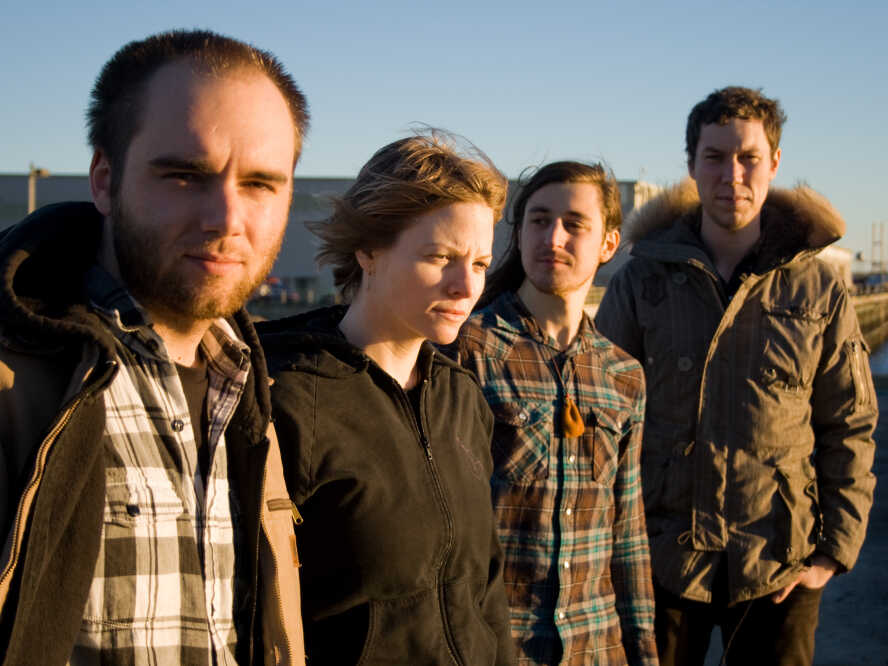 For the first time in seven years, Circle Takes the Square is recording again. And, for a certain segment of post-hardcore (and screamo) kids, this is manna after a long drought. Originally based in Savannah, Ga. (home of Baroness, Black Tusk and Kylesa), the now-scattered members of Circle Takes the Square will make their first live performance in three years with their kindred spirits in pg. 99 on August 27 at the Black Cat in Washington, D.C. I'll be there with some recording equipment in hand, and if all goes well, we'll feature all three sets (including Thou's) on the site afterward. In the meantime, here's a premiere of "Way of Ever-Branching Paths," a track from the Rites of Initiation EP, one of three chapters that will make up the new Circle Takes the Square album, Decompositions Vol. 1.
Listen: Circle Takes The Square, 'Way Of Ever-Branching Paths'
Hear 'Way Of Ever-Branching Paths' by Circle Takes the Square
from Rites Of Initiation
by Circle Takes The Square
Circle Takes the Square was always been more "metal" than its peers, fearlessly pitting angular and somewhat sludgy riffs against a thrashing hardcore drive. The band tempers metallic chaos with melodic respite, sometimes overlapping them like sackcloth on silk. About five minutes into "Way of Ever-Branching Paths," that familiar dynamic is in play, but it feels more mature, even hymn-like. It's a surprising development that's not just isolated to this song. Having heard the EP, it flows together dynamically as one entity, which makes me wonder if the end product will be a musically rich triptych; three outlines providing a whole.
Vocalist and guitarist Drew Speziale wrote about the song over email:
"Way of Ever-Branching Paths" has the most labyrinthine structure of the songs on Rites of Initiation, and the lyrics were largely inspired by all those twists and turns. We realized about halfway through writing it that we were building a maze of notes and riffs. We wanted to add another dimension to that hallway of mirrors by referencing the creative and emotional challenges that arose throughout the process of completing our record. I think most of the difficulties we experienced were probably some of the universal mile-markers on a path toward creative expression, and I started to look at the parallels between the "artistic journey" and the "rites of passage" utilized by many long-standing cultures and traditions. Those ideas filtered into the four tracks that make up the new EP.
Decompositions Vol. 1 doesn't come out until November, but the band will release the Rites of Initiation EP as an album teaser Bandcamp on Tuesday. And, if you're new to Circle Takes the Square, you can stream the band's landmark album, As the Roots Undo, right here.