You've Never Heard Gram Parsons' 'Grievous Angel'?!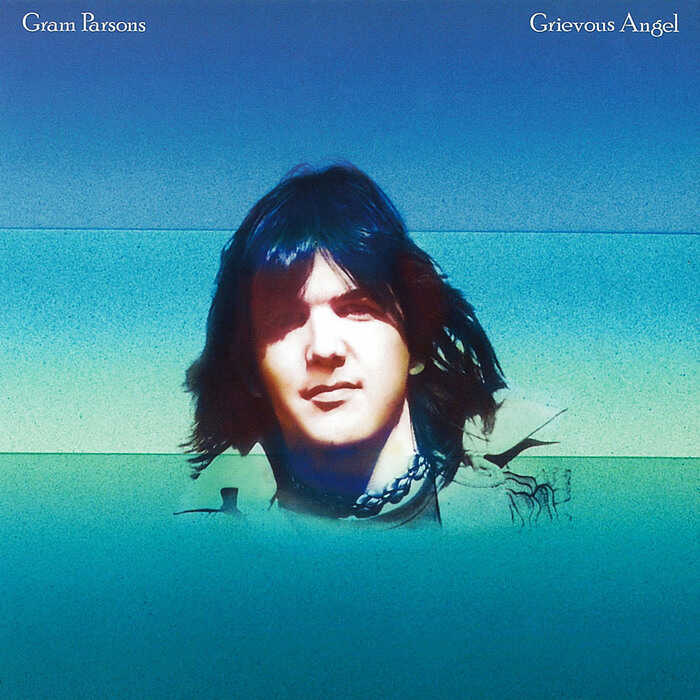 Note: This is a recurring series in which we ask our unimaginably young interns to review classic albums they've never heard before. Monday is the anniversary of Gram Parsons' death, so we had our summer intern Laurin Penland write up Parsons' pioneering country-rock album, Grievous Angel.

I grew up in a singer-songwriter household. By the time I was 5 or 6, I was singing along to John Prine with a bunch of ex-hippies (my parents and their friends), who had survived the 1960s and '70s and landed relatively safely in the '80s. The likes of Prine, Tom Paxton, Kris Kristofferson and Bob Dylan surrounded my young ears constantly. But the name Gram Parsons never came up until a year ago, when I was playing music with a friend. She asked if I'd ever heard his song "Hickory Wind."
When I finally sat down to listen to Grievous Angel, knowing some of the history, I expected something crushing. The album was recorded over the summer of 1973 — by that September, Gram Parsons was dead from an overdose of morphine and alcohol. He never lived to see the album's release.
In a way, I felt manipulated by Grievous Angel: It's a combination of grief and fun. It asks big questions and then abandons all introspection to get down on the dance floor ("I Can't Dance") or go on a bender in Las Vegas ("Ooh Las Vegas"). The thing that ties it all together is the buoyancy of the music behind the dark lyrics. The pedal steel flashes in and out, the saloon piano keeps things moving and the guitars intertwine, keeping the ears full and satisfied the whole time.
What struck me most on a first listen, though, was the odd turns of phrase that would get stuck in my brain. On "$1000 Wedding," Parsons sings, "Why ain't there a funeral, if you're going to act that way?" To me, the line is about feeling so bad, you can't understand how the rest of the world keeps turning — as though there ought to be some external catastrophe to match the way you feel inside. It's a feeling I've had before: once when my father was diagnosed with cancer, and again when my marriage almost fell apart.
In another song, "Brass Buttons," Parsons mourns his mother: "Her words still dance in my head / Her comb still lies beside my bed." As an amateur songwriter, I wouldn't think that a comb is particularly song-worthy — but in this case, the comb is such a loaded image that it might as well be a coffin by his bed. The way the song uses images reminded me of John Prine, or even Ezra Pound.
Each time I give Grievous Angel a spin, I listen to Parsons' voice for a glimpse of the downfall that was to come only a month later — but I never hear it. In fact, there's relief here for people who have survived hard times. It reminds me how, often in life, a birth quickly follows a death: When my grandfather died, it wasn't long before I had a nephew. It makes me think music was the thing that kept Parsons going.