A Couple Breaks Up, But The Band Plays On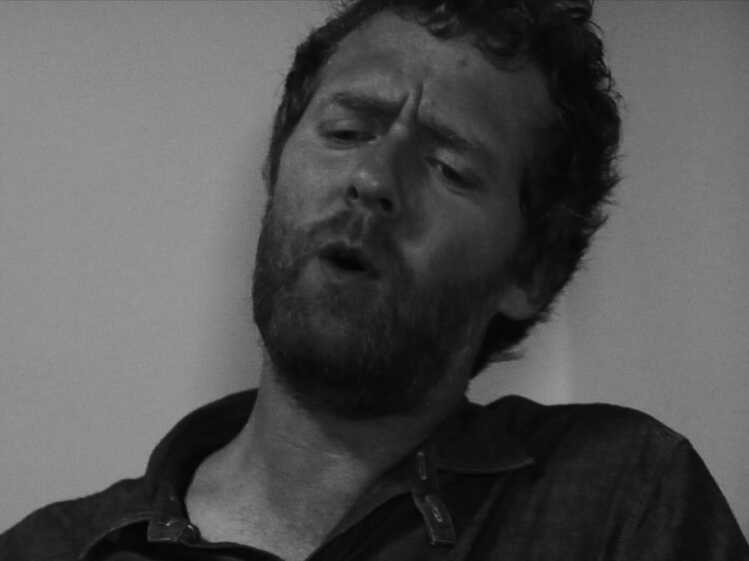 In 2008, Carlo Mirabella-Davis began filming a behind-the-scenes documentary of a tour by the band The Swell Season. Three years later, he ended up with a film about a family death, a pair of lovers growing apart, and the way that life can echo in art — and vice versa.
Glen Hansard and Marketa Irglova met in 2007 when they co-starred in Once, a feature film about two musicians who fall in love. During the making of that movie, Hansard and Irglova fell in love in real life. They formed a band called The Swell Season and performed their music — some of it from the movie, some written after. When the band went on tour, Hansard asked Mirabella-Davis, who was his film teacher, to document the tour. While he was shooting, Hansard and Irglova's romance ended, and in between performances, his camera caught the fraying relationship.
That documentary, also titled The Swell Season, is now in theaters, and we asked the team — Mirabella Davis and his co-directors Chris Dapkins and Nick August-Perna, to tell us what it was like to shoot the unorthodox music doc. You can see a clip of the movie below.
Carlo Mirabella-Davis:
After meeting Glen's parents in Ireland we sensed that the film was going in an unexpected direction. Gradually it became less of a traditional music doc and more a film examining the burden of dreams and the gradual dissolution or transformation of a romantic relationship.
Chris Dapkins:
While on tour, Glen and Marketa unleashed their raw unkempt heartache through their music. Captured in the film, these live performances become a beautiful but haunting unconscious commentary, an unwitting Greek chorus, singing of the downfall before it arrives.
Nick August-Perna:
After two years of shooting, we had established a strong sense of trust. The end of their personal relationship came in the form of a whisper at a small Czech cafe and would have flown under our radar had it come any earlier in the filming process.
Click here to find a screening of The Swell Season in your area.
Marketa Irglova is currently touring to promote the release of her debut solo album Anar.
Related NPR Stories