Bob Boilen's Favorite Songs Of The Year
Every year, All Songs Considered producer Robin Hilton and I have a discussion that goes something like this:
Bob: "Instead of a list of a list of our favorite albums, I think we ought to do a list of favorite songs this year."
Robin: "Everyone wants an albums of the year list. How could we not do a list of albums of the year?"
Bob: "But we're a show about songs!"
And then the conversation spins out of control, and in the end, Robin wins.
But this year, Robin's on paternity leave, so in addition to our list of listeners' picks for the albums of 2011 and our personal lists of favorite albums from Ann Powers, Stephen Thompson and myself, I've put together a list of my favorite songs of the year! Ah, I feel so much better now.
It happens every December: music that was important to my year gets left out. For example, I listened to so many songs from Cults' debut album — I didn't love every song, but I adored "Abducted." When that song kicks in, it's perfect. And how about Delicate Steve's "Butterfly?" It's an instrumental that's catchy and unique, and it was so good to hear a guitar up front like that. "Halfway," by Milagres, is one producer Phil Spector would have been proud to make. (Now that I think of it, he'd have loved Cults, too.) And, while not every song on James Blake's record knocked me out, I have to mention it: Blake has a unique sound, and he's also fabulous in concert (see my list of favorite live shows here).
It was hard to leave St. Vincent's Strange Mercy off my favorite albums list, but it may have missed the cut simply because "Chloe in the Afternoon" drove me up a wall. But the album also offered up many contenders for this list of my favorite songs, with "Northern Lights" leading the pack. M83 made a brilliant record, Hurry Up, We're Dreaming — it may have been my big mistake to not include it on my list of favorite albums. The endearing "Raconte-Moi Une Histoire" stood out for me over other worthy songs, including the earworm "Midnight City." Then there was glory to be found in so much uplifting music this year — bands seemed to get bigger and bigger. Typhoon exemplified that for me: A lot of songs this year took a slow-burn approach, building to an effervescent climax, and "The Honest Truth" is a good example.
So many good songs from 2011. My 20 favorites are below, and you can find 100 picks from the entire NPR Music team here. What were your favorites?
Listen to the top 20, after the jump.
Bob Boilen's Favorite Songs Of The Year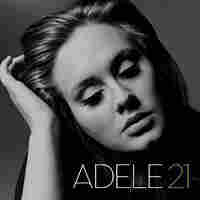 10. Delicate Steve, "Butterfly"
from Wondervisions
by Delicate Steve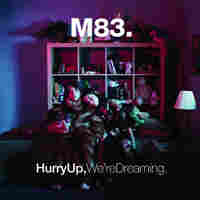 16. M83, "Raconte-Moi Une Histoire"
from Hurry Up, We're Dreaming
by M83