The Shins Live In Concert: How To Watch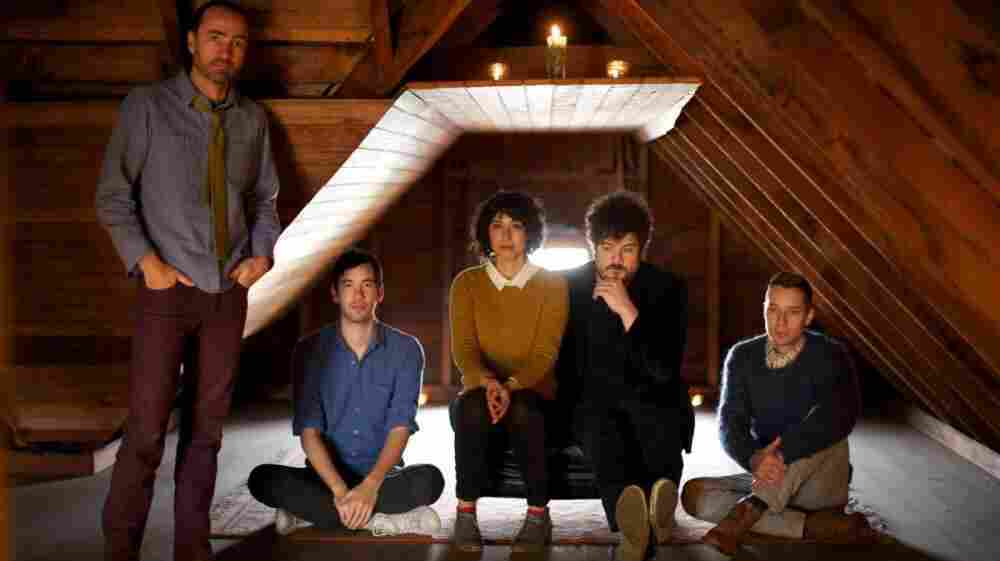 It's been five years since we last got any new music from The Shins, but after hearing the band's new record, Port Of Morrow, I can safely say it's been well worth the wait. The album, featuring frontman James Mercer and an entirely new lineup for the band, isn't out until March 20, but you can hear and watch The Shins debut highlights from the record in a live webcast on NPR Music, from Le Poisson Rouge in New York City tonight at 10 p.m. ET.
Some lucky fans have already been invited to the event. But for those who won't be there, don't worry, we've got several ways you can see and hear the show.
As previously announced, the live concert will be streamed in the new NPR Music iPad app. The free app can be downloaded in the iTunes app store. We realize not everyone has an iPad and we won't make a habit of putting our shows exclusively in the app. But it's a pretty cool way to hear and discover new music and we just wanted to show it off for this one-time event.
If you don't have an iPad, don't worry. We'll rebroadcast the entire show on our website on Thursday, March 8. You can also listen live in New York via WFUV and in Philadelphia via WXPN. Follow @allsongs to be notified when the rebroadcast goes out.