Fiona Apple Releases First New Song In Seven Years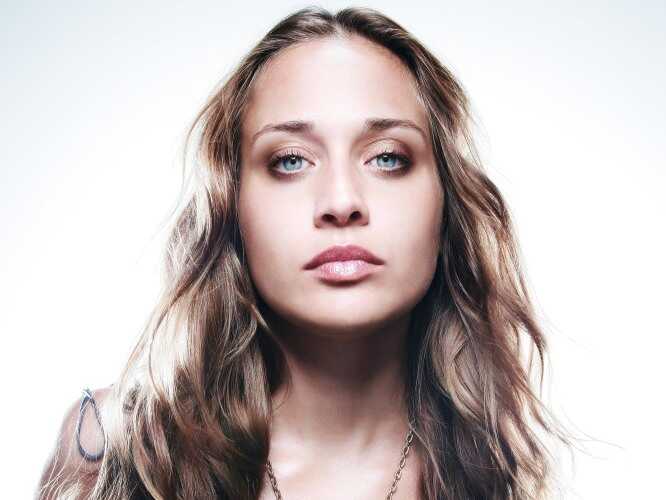 Fans of Fiona Apple are accustomed to waiting for new songs. It's been seven years since 2005's Extraordinary Machine came out — an album that sat on the shelf for years before a grassroots Internet campaign convinced Apple and her label to finally put it out.
But the wait for new music is over. This morning, Apple posted a new song called "Every Single Night" on her Soundcloud page. It's from the elusive, enigmatic singer's much-anticipated new album, out June 19 with a title that just rolls off the tongue: The Idler Wheel is wiser than the Driver of the Screw, and Whipping Cords will serve you more than Ropes will ever do.
Apple introduced a small handful of new songs live in concert at South by Southwest and on her just-completed mini-tour last month, including "Every Single Night." In concert, the song showed a lot of potential, especially in Apple's emotive and vocal performance as she sang, "I just want to feel everything." On this studio version, that potential is more fully realized. It's a gorgeously orchestrated and delicate tune, full of tiny instrumental details hugging the edges of the arrangement. If all the songs are as excellent as this one, we're all in for a treat. June can't come soon enough.