Results: Listener Picks For The Year's Best Albums (So Far)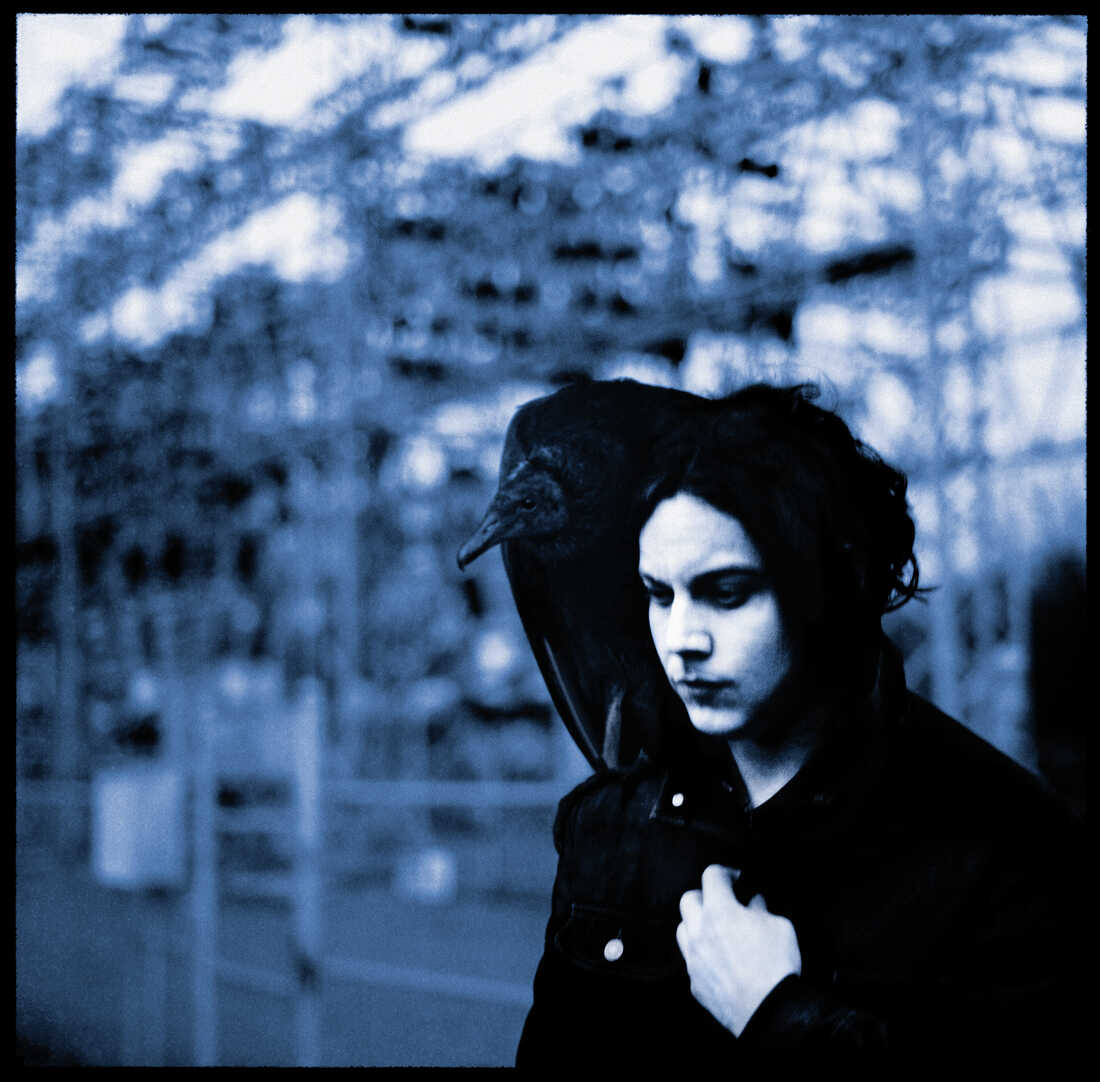 The results are in and it turns out most of you who voted in our mid-year poll really love Jack White's explosive and eclectic Blunderbuss. But the race was close: White's album beat-out the Alabama Shakes record Boys & Girls by less than 25 votes. Beach House's Bloom, one of the most popular records ever in our First Listen series, came in at third. The Shins' Port Of Morrow and Of Monsters And Men's My Head Is An Animal round out the top five.
Most importantly, the poll results reconfirmed that we've got another great year of music on our hands. Check out the complete list below to discover (or rediscover) some of your picks for 2012's standout albums so far.
1. Jack White: Blunderbuss
2. Alabama Shakes: Boys & Girls
3. Beach House: Bloom
4. The Shins: Port Of Morrow
5. Of Monsters And Men: My Head Is An Animal
6. Andrew Bird: Break It Yourself
7. Sharon Van Etten: Tramp
8. Regina Spektor: What We Saw From The Cheap Seats
9. Japandroids: Celebration Rock
10. Gotye: Making Mirrors
11. First Aid Kit: The Lion's Roar
12. Tallest Man On Earth: There's No Leaving Now
13. Rufus Wainwright: Out Of The Game
14. Kishi Bashi: 151a
15. Sigur Ros: Valtari
16. Norah Jones: Little Broken Hearts
17. Fun.: Some Nights
18. The Walkmen: Heaven
19. Edward Sharpe And The Magnetic Zeros: Here, tied with Grimes: Visions
20. Best Coast: The Only Place, tied with Spiritualized: Sweet Heart Sweet Light
21. Sleigh Bells: Reign Of Terror
22. M. Ward: A Wasteland Companion
23. Cloud Nothings: Attack On Memory
24. Robert Glasper Experiment: Black Radio
25. Bruce Springsteen: Wrecking Ball
26. Leonard Cohen: Old Ideas
27. Father John Misty: Fear Fun
28. Dr. John: Locked Down, tied with Santigold: Master Of My Make-Believe
29. Air: Le Voyage Dans La Lune
30. Patrick Watson: Adventures In Your Own Backyard
31. Hot Chip: In Our Heads
32. Exitmusic: Passage
33. Lana Del Rey: Born To Die, tied with Shearwater: Animal Joy
34. Bobby Womack: The Bravest Man In The Universe
35. Trampled By Turtles: Stars And Satellites
36. Esperanza Spalding: Radio Music Society
37. Heartless Bastards: Arrow
38. Hospitality: Hospitality
39. Lost In The Trees: A Church That Fits Our Needs
40. Kathleen Edwards: Voyageur
41. Lower Dens: Nootropics
42. Rodrigo y Gabriela: Area 52
43. The Magnetic Fields: Love At The Bottom Of The Sea
44. Lambchop: Mr. M
45. Fanfarlo: Rooms Filled With Light
46. Now, Now: Threads
47. Bonnie Rait: Slipstream
48. Damien Jurado: Maraqopa
49. Liars: WIXIW
50. Kimbra: Vows
51. Sinead O'Connor: How About I Be Me (And You Be You)
52. Patti Smith: Banga, tied with Tanlines: Mixed Emotions
53. Perfume Genius: Put Your Back N 2 It, tied with White Rabbits: Milk Famous
54. Julia Holter: Ekstasis, tied with Killer Mike: R.A.P. Music
55. The Mynabirds: Generals
56. Death Grips: The Money Store, tied with Mount Eerie: Clear Moon
57. Nada Surf: The Stars Are Indifferent To Astronomy
58. The Ting Tings: Songs From Nowheresville
59. Sara Watkins: Sun Midnight Sun
60. Kelly Hogan: I Like To Keep Myself In Pain, tied with Laura Gibson: La Grande
61. Craig Finn: Clear Heart Full Eyes
62. Dry The River: Shallow Bed
63. THEESatisfaction: awE naturalE
64. Porcelain Raft: Strange Weekend
65. The Chieftains: Voice Of Ages, tied with Vijay Iyer Trio: Accelerando
66. Maps & Atlases: Beware And Be Grateful
67. Yann Tiersen: Skyline
68. Bear In Heaven: I Love You, It's Cool, tied with Cowboy Junkies: Wilderness: The Nomad Series, Vol. 4
69. Damon Albarn: Dr. Dee, tied with Paul McCartney: Kisses On The Bottom and Saint Etienne: Words And Music By Saint Entienne
70. Amadou And Mariam: Folila
71. Big K.R.I.T.: Live From The Underground
72. A Place To Bury Strangers: Onwards To The Wall
73. Screaming Females: Ugly
74. Schoolboy Q: Habits & Contradictions
75. Sarah Jaffe: The Body Wins
76. Ana Tijoux: La Bala
77. Zammuto: Zammuto
78. Ceremony: Zoo, tied with Squarepusher: Ufabulum
79. Usher: Looking For Myself
80. Dirty Three: Toward The Low Sun
81. Hilary Hahn And Hauschka: Silfra
82. Kryzstof Penderecki And Jonny Greenwood: Threnody...
83. High On Fire: De Vermis Mysteriis
84. Berlin Philharmonic (Bach): St Matthew Passion, tied with Brooklyn Rider: Seven Steps and Sea Of Bees: Orangefarben.
85. Chicha Libre: Canabalismo, tied with Mind Spiders: Meltdown
86. Tu Fawning: A Monument
87. Adam Arcuragi: Like A Fire That Consumes All Before It...
88. Young Magic: Melt
89. Ab-Soul: Control System, tied with Spoek Mathambo: Father Creeper
90. Howler: America Give Up, tied with Saint Vitus: Lillie F-65 and White Fence: Family Perfume, Vol. 1
91. Pallbearer: Sorrow And Execution, tied with Sidi Toure: Koima
92. We Are Serenades: Criminal Heaven
93. Demdike Stare: Elemental
94. Hundred Waters: Hundred Waters
95. Jeremy Denk: Ligeti/Beethoven
96. Billy Hart: All Our Reasons
97. iNDEED: iNDEED
98. Bayatas: The Hand Effect/What Is The Dream
99. Mati Zundel: Amazonico Gravitante
100. The Memorials: Delirium