Song Premiere: Amanda Palmer & The Grand Theft Orchestra, 'The Killing Type'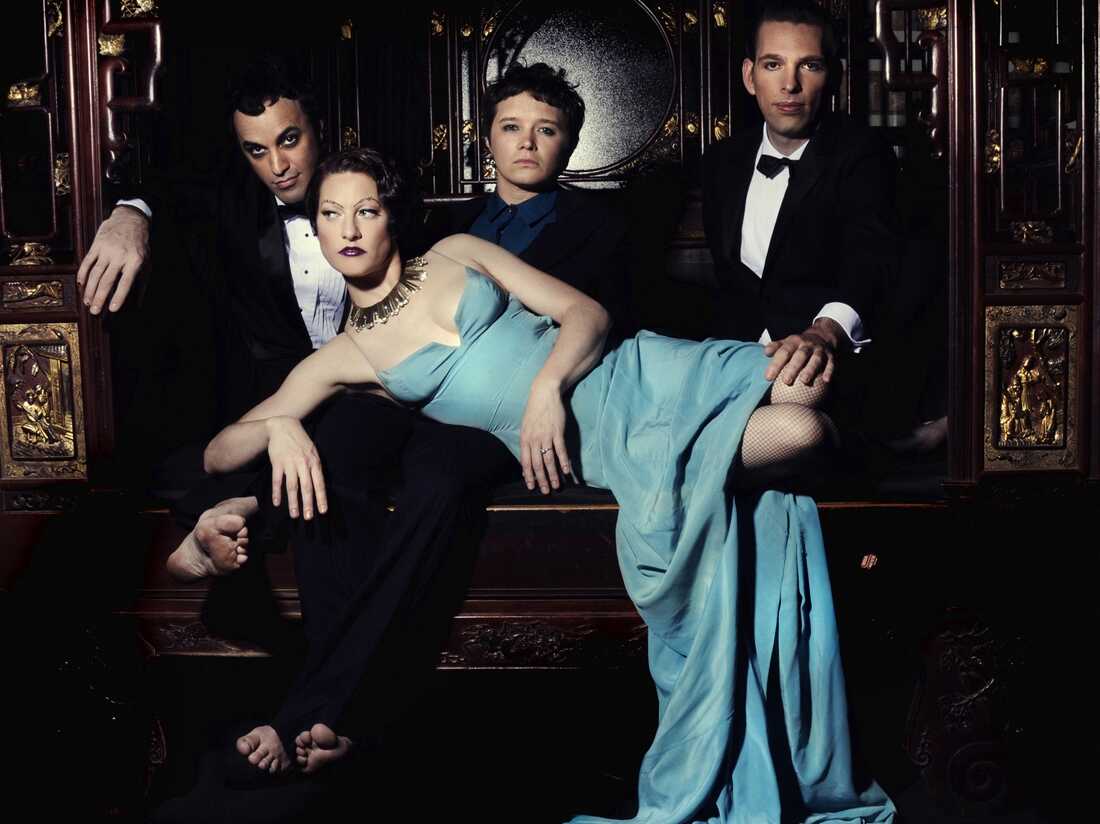 Shervin Lainez /Courtesy of the artist
I'm trying to imagine Amanda Palmer, in Amsterdam, working on this show-stopping rocker on a ukulele. But she did, and she'll tell you the tale below. This song is from the about-to-be-released album Theatre Is Evil, billed as Amanda Palmer and The Grand Theft Orchestra. The record was produced by John Congleton and is out on September 11. Palmer's Kickstarter project to fund the release of the album is the largest music-related Kickstarter to date, with almost 25,000 backers who pledged more than 1.1 million dollars.
LANGUAGE ADVISORY: This song contains profanity.
Shervin Lainez /Courtesy of the artist
Listen to 'The Killing Type' by Amanda Palmer & The Grand Theft Orchestra
Song Premiere: Amanda Palmer & The Grand Theft Orchestra, 'The Killing Type'
from Theatre Is Evil
by Amanda Palmer and the Grand Theft Orchestra
In an email, Amanda Palmer told us:
All the songs on the album were written over the past four or five years, and "The Killing Type" is the most recent one. Its origins are unique — I wrote it entirely in my head on a walk, as opposed to sitting at the piano. I'd been out to dinner with my sister in Amsterdam and couldn't find a cab back to my hotel, which was about 15 block away. I decided to just walk and my phone was dead (otherwise I probably would have made a call). And with a long walk and no phone to distract, the song descended and I wrote the whole thing in about 20 minutes. When I got home I banged out the chords on the ukulele I had with me and finished up the final verse. It's a good argument for ukuleles. And a good argument against phones. But what to do? This is the future.