What Was The Most Important Band Of Your College Years?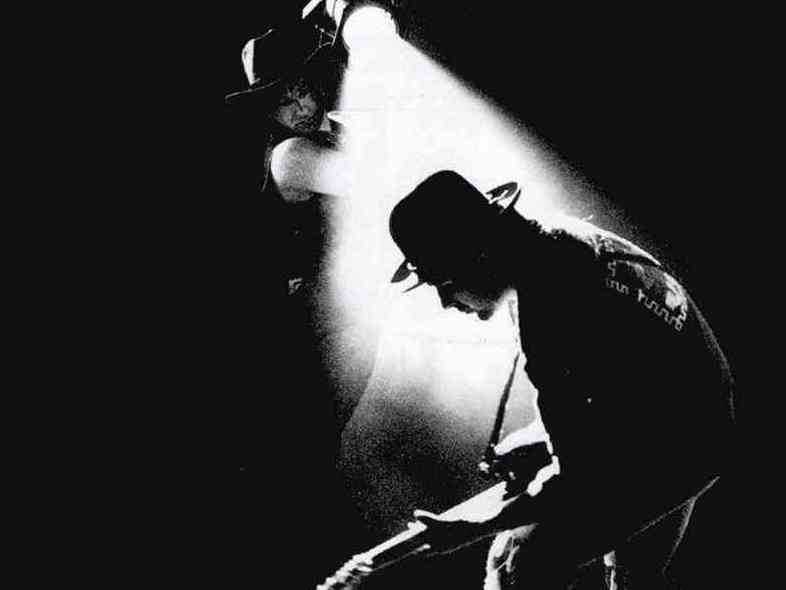 What was the most important band of your college years? The one that you held above all others? The one you turned to when you needed it most?
When Bob Boilen asked me this recently, I froze. I knew he was fishing for something loud and rebellious. The words "college years" imply youth and freedom and celebration and tearing life up!
But those years in your late teens and early 20s can be a crazy roller coaster, and sometimes we need something a little more emotional. Also, I was pretty buttoned-down in college and didn't really branch out much musically. I liked a lot of jazz and classical. I listened to a weekly opera show every friday night on my college town's NPR station while cooking dinner. Usually by myself. [Robin, this is so sad. — Bob] I remember dropping some hard-earned money on a copy of Enya's Shepherd Moons. [Robin, this is so much sadder. I'm so sorry. — Bob] I also got really drunk one night and bought a couple of George Winston albums. (Don't tell my mom!)
But really, there were some gems in my collection. I still love Single Gun Theory's Millions Like Stars In My Hands. Sinead O'Connor's I Do Not Want What I Haven't Got and Peter Gabriel's So also remain in heavy rotation. But when I really put my mind to it, I realized there was one band poster that hung on every wall of every place I lived those years. It was U2. It was one of those huge posters, too — about six feet high — and featured a crouching Bono, with the rest of the band, looking to be deep in thought, with the words "In God's Country" written above them.
That was a reference to a cut from the band's 1987 masterpiece, The Joshua Tree. It's probably my favorite U2 album. But the song that always slays me — and the one that seems to perfectly capture the wistfulness with which I now regard my college years — is "All I Want Is You," the bawl-my-eyes-out closing cut to 1988's Rattle And Hum.
I guess back in my college years I didn't really want to rage against the machine. And I wasn't alone. I think a lot of Gen-Xers would agree that many of us were just looking for some sort of stability or safety or security, or a way to make sense of the world. "All I Want Is You" offered me the heartbreakingly beautiful belief that everything could be alright with the right person to love. Nothing else mattered.
Now it's your turn to tell us about the band that was most important to you in your college years. It doesn't matter whether you still love the music or feel embarrassed every time you hear the name. It just had to make sense to you at the time. Write about it in the comments below. Or better yet, go to our Soundcloud page and record your story. We'll use select songs and stories in an upcoming episode of All Songs Considered.