Song Premiere: The Besnard Lakes, 'People Of The Sticks'
The Besnard Lakes have a new album coming out in April, and after hearing the song "People Of The Sticks," it's safe to say we're in for another soaringly gorgeous record from the Canadian rock group.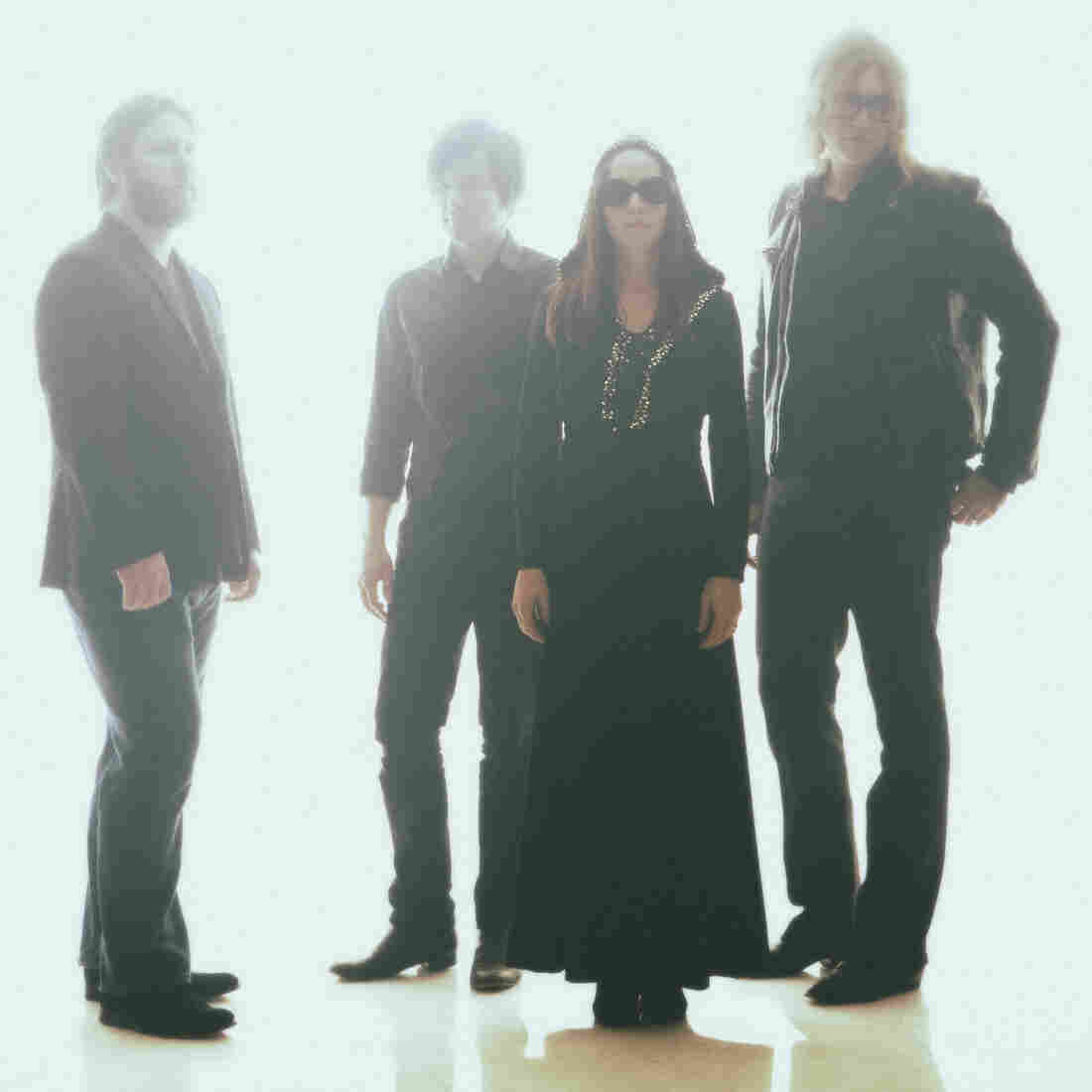 Hear The Song
Song: People Of The Sticks
from Until In Excess, Imperceptible UFO
The fourth album in 10 years from this Montreal-based band will also continue a tradition of odd titles. This one is called, Until In Excess, Imperceptible UFO and features fellow Canadians Spencer Krug and Mike Bigelow of the band Moonface. Krug also played with Wolf Parade and Sunset Rubdown. Sarah Page, the talented harpist who adds so much dimension to The Barr Brothers' music, is also heard on this new album, along with the return of the Fifth String Liberation Singers' Choir.
When asked about their thoughts on making this record, the band sent a joint email saying, "Themes of personal loss alongside Millenial ennui weave their way into the narrative of the record. 2012 has come and gone and the world still rotates on its ever precarious axis prompting the question: What next?"
Here's a track listing for Until In Excess, Imperceptible UFO.
1. 46 Satires
2. And Her Eyes Were Painted Gold
3. People Of The Sticks
4. The Specter
5. At Midnight
6. Catalina
7. Colour Yr Lights In
8. Alamogordo