This Week's Mix: New Flaming Lips, Surfer Blood, Sufjan Stevens, More
This Week's Mix: New Flaming Lips, Surfer Blood, Sufjan Stevens, More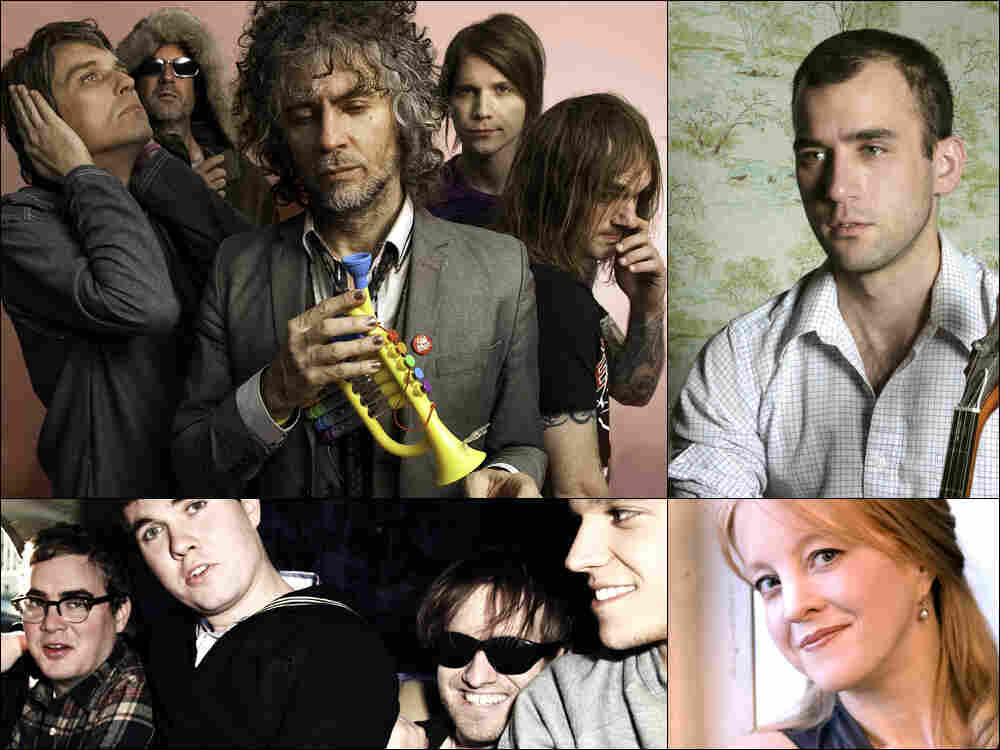 This week on All Songs Considered, hosts Bob Boilen and Robin Hilton are joined by some familiar friends from the NPR Music team, who share their latest musical finds.
Bob starts things off with a brand-new track from the Floridian indie-rock band Surfer Blood. Its new album Pythons isn't out until June, but you can hear "Demon Dance" before anyone else right here.
Daoud Tyler-Ameen joins us with a song that makes us ask the question: Can Washington, D.C., dance? The District natives in Miyazaki make it hard not to move with their synth-infused "Torrents."
Also on the show: Lars Gotrich takes us back to 1985 with a recently rediscovered track from the British duo Leven Signs, originally available only on cassette nearly 30 years ago. Stephen Thompson stops by to "Give a Little Love" to us with an unreleased gem Sufjan Stevens recently dusted off and shared on his website. The Flaming Lips' tireless creative career continues with the band's latest album, The Terror. Robin gives us a sample of a darker, heavier sound with "Look... The Sun Is Rising."
Finally, NPR Music's Anastasia Tsioulcas shares the story of composer Maria Schneider's heartfelt and emotional journey with singer Dawn Upshaw during the making of a new album, Winter Morning Walks. We finish off a great set of tracks with the hauntingly beautiful "Perfectly Still the Solstice Morning."
Artists Featured On The Show
Miyazaki
Song: Torrents
from Color of Glass
Learn more about this release on Bandcamp.
Leven Signs
Song: Prague Spring
from Hemp Is Here
Learn more about this release on Bandcamp.
Sufjan Stevens
Song: Give A Little Love
from Give A Little Love
You can hear this cut on Stevens' website.
Perfectly Still This Solstice Morning
Maria Schneider
Song: Perfectly Still This Solstice Morning
from Winter Morning Walks
Learn more about this release at Maria Schneider's website.