Electronic Edition: James Blake And Brian Eno, DJ Koze, Bonobo, More
Electronic Edition: James Blake And Brian Eno, DJ Koze, Bonobo, More
Fresh from their musical trek to Austin, Texas for this year's South by Southwest music festival, Bob Boilen and Robin Hilton are joined by Sami Yenigun and Otis Hart, who share some of their favorite electronic, house, and dubstep discoveries.
Sami kicks things off with the first track from techno producer DJ Koze's new album Amygdala, which you can stream in full on our site right now. British singer, songwriter and producer James Blake brings us a new and wonderful collaboration with Brian Eno. Julio Bashmore makes Justin Timberlake's "Suit & Tie" almost unrecognizable with his remix.
Bonobo's epic new track "Cirrus" has Sami constantly hitting "repeat" and British producer Joker introduces us to the "big room sound" with "Handz Up." We also hear a brand new collaboration between Dirtybird Records labelmates Justin Martin and Ardalan.
MssngNo brings us a "refix" of Brandy's 2008 single "Right Here." We bring things to a close with the premiere of "Measure To Measure" from Detroit-based prodigy Kyle Hall.
All Songs Considered Goes Electronic
DJ Koze
Song: "Track ID Anyone?"
from Amygdala
Hear the entire record now via NPR's First Listen.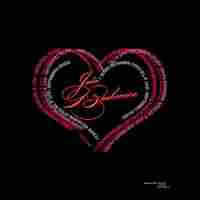 Julio Bashmore Remixes Justin Timberlake
Song: Suit & Tie (Julio Bashmore Remix)
from Suit & Tie (Julio Bashmore Remix)
Joker
Song: Handz Up
from The Face Off EP
The Face Off EP is out April 15 on Kapsize Recordings.
Justin Martin And Ardalan
Song: Wheelgunner (Dub)
from Dirtybird Players (Part 1)
Learn more about this release at Beatport.
Kyle Hall
Song: Measure To Measure
from The Boat Party
Learn more about this release at Wild Oats Music.
MssingNo
Learn more about this release on Soundcloud.