30 Years Later, Sodom Is Still All Brass And Knuckles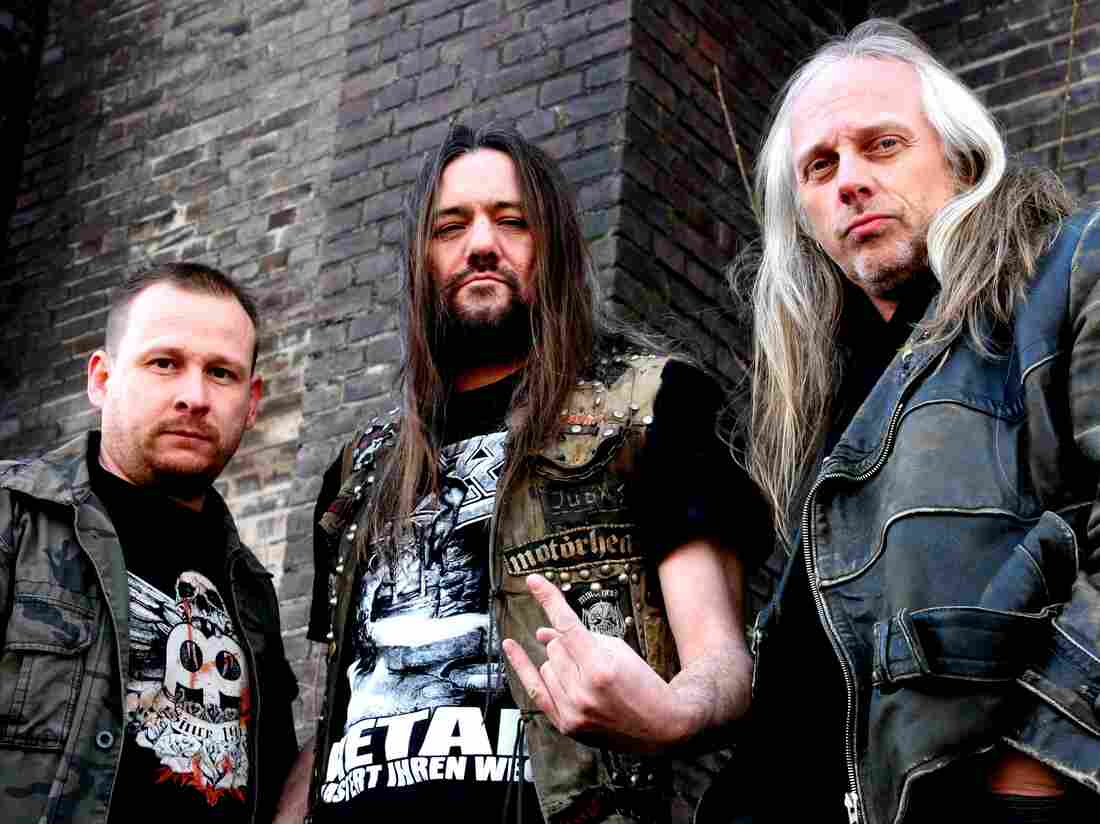 Tom Angelripper has been a part of the brash German thrash-metal game for more than 30 years now. Sodom's damning 1989 anti-war screed, Agent Orange, is a bona fide classic, but the impeccably named bassist and vocalist still has plenty of targets to hit and thundering bass riffs to deploy. Therein comes crashing "Stigmatized" from Sodom's 14th studio album, Epitome of Torture.
Among the 10 tracks — or 13, depending on which version of the record you get — "Stigmatized" is the classic Sodom crowd-pleaser, but the more melodic touches throughout Epitome of Torture prove that the band knew what it was doing in its somewhat-divisive '90s period (which is worth revisiting, by the way).
"Stigmatized" is all brass and knuckles, with Angelripper's Motorhead-fueled bass way out front and a psychotic, dive-bombing guitar solo from long-running member Bernemann. The croaking rasps are a knowing nod to Sodom's black-metal beginnings — revisited in full on 2007's Final Sign of Evil — but they sound almost giddy as the rhythm section gallops at full speed.
Epitome of Torture is out May 7 on Steamhammer/SPV.