Discussion: The Year In Music (So Far), 2013
Discussion: The Year In Music (So Far), 2013
It's that time of the year again, when All Songs Considered co-hosts Bob Boilen and Robin Hilton are joined by NPR Music's Stephen Thompson and Ann Powers for a look back at the first half of the year in music. On this week's All Songs Considered, the four battle it out over their biggest surprises and favorite new artists, songs and albums from the first half of 2013.
It's already been a big year for music. Our midway list includes remarkable comeback albums from veteran artists David Bowie, Bryan Ferry, Boards of Canada and My Bloody Valentine. We've also got Vampire Weekend's best album to date, a strange and transfixing record from The Flaming Lips, and the wit and wisdom of Chance The Rapper, plus the mysterious and sexy sounds of Rhye, the swoon-worthy voice of Valerie June, raw rock from Savages, the veteran electronic and dance band Daft Punk and more.
Listen to the full conversation above and check out the playlist below to see what the crew had to say about their favorites of the year so far. As always, tell us your picks in the comments below.
For more great music from the first half of the year, check out NPR Music's 25 favorite albums and 50 favorite songs. You can also tell us about your favorite song of the year so far.
Songs Featured On This Episode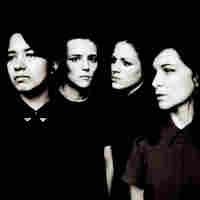 Savages
Song: "She Will"
from Silence Yourself
Best New Artist: "A past-post-punk band. They remind me about a lot of the things I liked about Gang of Four and Siouxsie and the Banshees. When you see them live, every single one of them has an abundance of talent and charisma. It's not just a matter of one lead singer that is absolutely amazing to see; you scan your eyes one by one, and across this band you see it." --Bob Boilen
Buy Featured Music
Song

Silence Yourself

Album

Silence Yourself

Artist

Savages

Label

Matador Records

Released

2013
Your purchase helps support NPR programming. How?
Night Beds
Song: Even If We Try
from Country Sleep
Best New Artist: "I have been so bored with Americana, and it's been a long time since I've connected with an Americana artist; it's a very crowded field. But Night Beds, and particularly the voice of Winston Yellen, connects with me. I find his voice and his melodies so arresting." --Robin Hilton
Valerie June
Song: You Can't Be Told
from Pushin' Against a Stone
Best New Artist: "She blends together blues, folk, gospel and a little girl-group. She grew up in a gospel-music family, and Dan Auerbach [of The Black Keys] produced this album. Just wait till you hear this voice — I haven't heard a singer like this in so long." —Ann Powers
The Bryan Ferry Orchestra
Song: Do The Strand
from Jazz Age
Biggest Surprise: "Bryan Ferry took these classic Roxy Music songs and reinterpreted them as 1920s jazz songs. Bryan chose not to sing on it, and that was a huge surprise. A brilliant band behind him, and it's just classic. It doesn't feel, as you've heard in the past, [like] when bands do music from the '20s that feels so novelty. This just doesn't feel that way to me." — Bob Boilen
David Bowie
Song: Next Day
from Next Day
Biggest Surprise: "No one knew David Bowie was going to release an album this year until he basically did it. I think it ranks, if not with the peak pinnacle of Bowie, it's at least one of the strongest records he's made in the past 20 years. I love it. Bowie recorded these tracks in secret sessions in the past few years with his long time producer Tony Visconti. For us who love him, thank you for coming back." --Ann Powers
My Bloody Valentine
Song: In Another Way
from m b v
Biggest Surprise: "This record was a big deal for people of a certain age, like mine, who loved My Bloody Valentine in college and got to hear this band pick up exactly where it left off. Those beautiful morphing swirls of guitars, the way the notes bend as it goes... It's a beautiful and lovely record." --Stephen Thompson
Boards Of Canada
Song: Reach For The Dead
from Tomorrow's Harvest
Biggest Surprise: "The biggest surprise is how much I love this record. The bar was very high. I was never a mega-fan to begin with, but I think this is just a fantastic record, and it absolutely takes me away when I listen." —Robin Hilton
Disclosure
Song: When a Fire Starts to Burn
from Settle
Best Album: "It is an amazing journey through dance music — past, present and future. It sounds like the greatest of Moby's album Play, but for the 21st century. It's just a wide scope, and that's what I love about it." —Ann Powers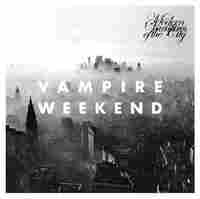 Discussion: The Year In Music (So Far), 2013
Vampire Weekend
Song: Step
from Modern Vampires of the City
Best Album: "It feels well thought-out. The lyrics are fantastic. There are twists and turns, and the music goes to unexpected places. This record is a home run in terms of putting out a third album. You know now that there will be a Vampire Weekend making records for a long time." —Bob Boilen
Kacey Musgraves
Song: Follow Your Arrow
from Same Trailer Different Park
Best Album: "We're in a golden age of amazing female country singers. I love the incredibly hooky banjo lines that run through this record. It's unbelievably infectious. As a whole, it's coming from a very distinctive perspective. She has a point of view that's very consistent on the entire record." —Stephen Thompson
"Look...The Sun Is Rising"
The Flaming Lips
Song: "Look...The Sun Is Rising"
from The Terror
Best Album: "People have complained that the record is too dark, or too inaccessible, too weird, but from the opening notes of this song, I immediately connected with this record. I don't think it's too dark; it makes me want to dance and fist-pump in the air. These guys are in their 50s, and they are making some of the most interesting and compelling music of their career. I love how they've retained their sense of curiosity, their sense of adventure, their sense of play and their musicianship. They're still doing amazing, fun and interesting things. In many ways, this is a band 30 years into its career, and they are starting to hit their stride." —Robin Hilton
Daft Punk
Song: Lose Yourself to Dance
from Random Access Memories
Favorite Song: "I love classic disco and love the '70s, and this is a tribute to that era. Everyone's hearing 'Get Lucky' this summer, but my favorite song is the other one to feature Nile Rodgers and Pharrell. It's not been an easy year outside of music; there's been a lot of intense events in America and around the world, but the spirit of that song and that album is a needed one — about enjoying the pleasure, the ecstasy, the body, and the love that is within disco music." —Ann Powers
Chance The Rapper
Best Song: "I saw him perform at South by Southwest this year. He's got great flow, but I like his sense of humor the most. I was in absolute awe of how he could take control of the audience and take them on an adventure with him. He brought the house down. He's a natural performer." —Robin Hilton
You can download this album at Chance The Rapper's website
Phosphorescent
Song: Song For Zula
from Muchacho
Best Song: "It is absolutely a song for every season. It's got a warming quality that goes well with wintertime, but it also has a barbecue kind of feel. A lot of it comes back around, but it takes a bit of a journey and lives for all six of its minutes." —Stephen Thompson
The Front Bottoms
Song: Au Revoir
from Talon Of The Hawk
Best Song: "I first saw them at CMJ, and there was a room of three or four hundred people, singing back every single word of the songs to the lead singer. And it happened again in Philadelphia — a hot sweaty basement with the same thing, hundreds of kids screaming back every word to the lead singer. A great rock 'n' roll band." —Bob Boilen