New Music: Sebadoh, Moderat, Typhoon, The Civil Wars And More
New Music: Sebadoh, Moderat, Typhoon, The Civil Wars And More
On this week's episode of All Songs Considered: Hosts Bob Boilen and Robin Hilton offer up huge premieres, including a preview of '90s lo-fi rock pioneer Sebadoh's first new album in 14 years. There's also new music from folk duo The Civil Wars, which finished its new album just before going on hiatus, and pianist singer Lucy Schwartz. NPR's Sami Yenigun plays a song by Moderat, the electronic group featuring the ambient sounds of Apparat and dance beats of Modeselektor, that amazed him so much he couldn't sleep. NPR Music's Jacob Ganz reveals listening secrets for productivity. Plus, the debate continues between Robin and Stephen Thompson about mix-tape etiquette. Who do you think is right?
Typhoon
Song: Young Fathers
from White Lighter
While the subject matter can sometimes be bleak — it's often inspired by songwriter Kyle Morton's health struggles as a child — Typhoon's music is always beautiful and uplifting. This Portland, Oregon band that sometimes includes up to 17 people is set to release their second full length album White Lighter on August 20th.
Sebadoh
Song: I Will
from Defend Yourself
The All Songs team has spent a lot of time this year talking about big comebacks from '90s artists and, more importantly, how all these releases have lived up to the hype. Now, after a fourteen year hiatus, Sebadoh returns with Defend Yourself, out September 19th. Our own First Listen series will feature the album a week before it's release.
Moderat
Moderat is collaboration between electronic dance music group Modeselektor and dark electronic pop artist Apparat. NPR's Sami Yenigun said of "This Time": "I put it on to unwind after DJing. I like to calm down after the adrenaline of a show — this record did the opposite. I was wired after hearing it."
Buy Featured Music
Song

Moderat II

Album

Moderat II

Artist

Moderat

Released

2013
Your purchase helps support NPR programming. How?
F**k Buttons
Song: Red Wing
from Slow Focus
NPR Music's Jacob Ganz says the music of this electronic production duo with epic rock leanings is motivational: "I spent a lot of time as an editor reading copy and when this is on I feel like a superhero."
Archers of Loaf
Song: Wrong
from Icky Mettle
Brought in to discuss the ongoing feud over mix-tape etiquette that has been chronicled here and here in his advice column, The Good Listener, NPR Music's Stephen Thompson declared that Robin Hilton — who argues that one mix-tape deserves another — is in fact wrong, and picked this song for him: "You are wrong, I dedicate this song to you, Robin Hilton. This is the Robin Hilton song."
Buy Featured Music
Song

Icky Mettle

Album

Icky Mettle

Artist

Archers of Loaf

Label

Alias Records

Released

1994
Your purchase helps support NPR programming. How?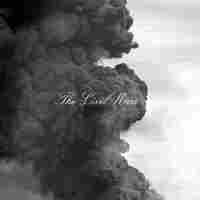 The Civil Wars
Song: Dust To Dust
from The Civil Wars
Bob Boilen on the latest song from the now-on-a-break folk duo The Civil Wars, whose self-titled second album will be out on August 6: "What I like most in this song is also the thing this pair of musicians does best, what Johnny Cash and June Carter did best: a conversation, a duet between two people with underpinnings of tension that add to and even confuse the meaning of the song."
Lucy Schwartz
Song: Captain Sunshine
from Timekeeper
Lucy Schwartz has had her music featured films and TV shows (including both Twilight and Shrek). On August 27, the Los Angeles, Calif. singer-songwriter will release her third album, Timekeeper.