New Music: Cults, Avett Brothers, Kishi Bashi, More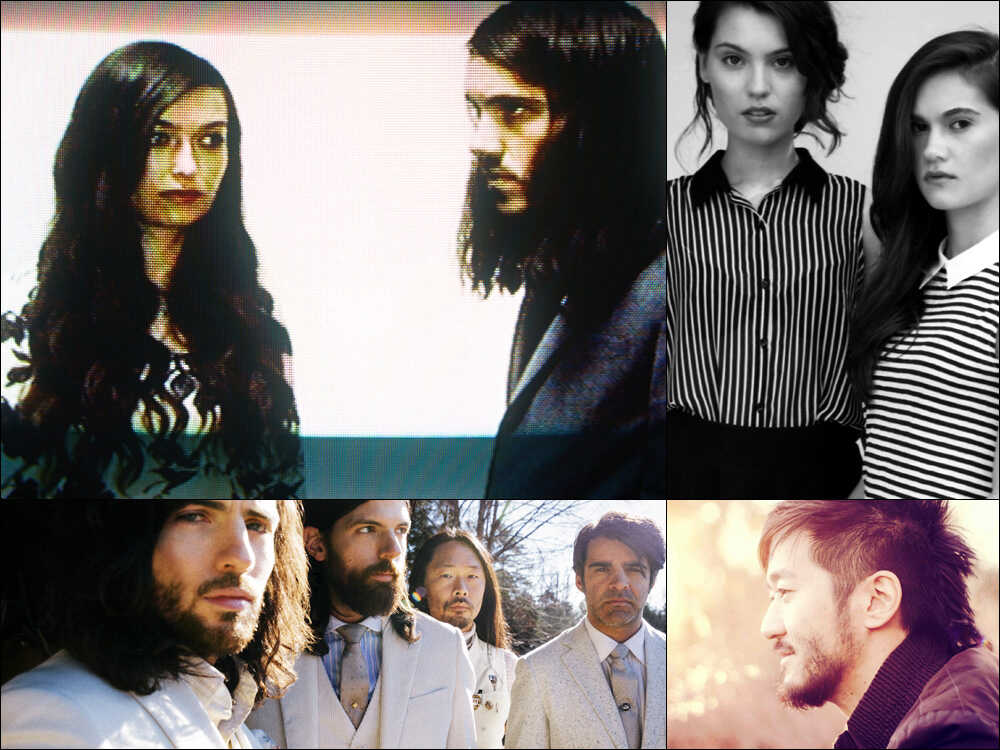 While the cat's away, the mice will play rock-and-roll! On this week's episode of All Songs Considered, with Bob Boilen on vacation (to hunt through the treasure trove of memorabilia in his basement), co-host Robin Hilton and NPR Music's Stephen Thompson attempt to fulfill their vision of a perfect bizarro world episode, with premieres from Cults, Minor Alps, Weed and more.
One question remains: Can Bob really resist the temptation of trying to ruin Stephen's vision of a Bob-less show? Hear the show to find out.
Weed
Song: Silent Partner
from Deserve
"I love the way the vocals are mixed behind the guitars; it gives it this really dreamy quality," says Robin Hilton of this fuzz-filled Vancouver four piece, which is currently readying its debut album, Deserve.
The Julie Ruin
Song: Ha Ha Ha
from Run Fast
Kathleen Hanna's (Bikini Kill, Le Tigre) new project is heavy on punk synths and shoutable and infectious choruses.
Lily & Madeleine
"This song is so pretty, it makes me wish I actually listened to this show more," says Stephen Thompson. This teenaged folk-duo (one member is still in high school) gained popularity after its videos caught fire on YouTube. Lily & Madeleine are preparing their self-titled full length for October.
Minor Alps
Song: Buried Plans
from Get There
Nada Surf's Matthew Caws teams up with Juliana Hatfield to form the new group Minor Alps. The pairing brings out the softer side Nada Surf sometimes delved into while reaching for something new entirely.
The Avett Brothers
Song: Another Is Waiting
from Magpie and the Dandelion
"Recorded close to the same time as their last album The Carpenter, Magpie And The Dandelion is in a similar vein," says Stephen Thompson of the soon-to-be-released album by The Avett Brothers. The group has one of the most die hard fan bases in modern music; from this new Rick Rubin-produced single, it's easy to see why.
Kishi Bashi
Song: Philosophize In It! Chemicalize With It!
from Philosophize In It! Chemicalize With It!
Released on a seven-inch for Kishi Bashi's upcoming tour, "Philosophize In It! Chemicalize With It!" contains the singer's big sounds and beautiful melodies.