New Mix: Fuzz, Danny Brown, Linda Thompson, More
On this edition of All Songs Considered, host Bob Boilen has a confession: everything in the world is actually a dream in his mind. (Just listen to the podcast, it will make sense.) If that's true, co-host Robin Hilton is grateful that Bob has at least imagined some great new music. You'll hear some of it on this edition of the program, including rapper Danny Brown, Swedish electronic duo Jonsson & Alter, and the beautiful voice of singer Tom Brosseau.
Also on the show: When was the last time you listened to an album three times in a row? For Bob, it was this past weekend when he discovered the new, self-titled record from the pop duo known as The Blow. Hear why he loves it so much. Plus folk singers Linda and Richard Thompson are reunited, and garage rock revivalist Ty Segall is back with yet another band - his eighth or ninth (we've lost track). The group is called Fuzz and it sounds exactly like the name.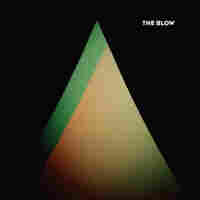 The Blow
On a recent trip to New York City, Bob saw The Blow live. On the train ride back home, he listened to the duo's new self-titled album three times in a row. On this song, "Make It Up," Khaela Maricich and Melissa Dyne weave together electronic drum beats and layers upon layers of interwoven vocals. The result is a sweet, soulful and playful pop song.
Tom Brosseau
Song: Cradle Your Device
from Grass Punks
On "Cradle Your Device," singer Tom Brosseau addresses what he sees as society's addiction to being connected, even while in bed with others. Brosseau's gorgeous voice and folk guitar is the analog reprisal to our attachment to modern luxuries.
Love's For Babies And Fools
Linda Thompson
Song: Love's For Babies And Fools
from Won't Be Long Now
When Linda and Richard Thompson divorced in the early 1980s, the emotional trauma left Linda with dysphonia, a voice condition that left her unable to perform live. Thirty years later, she and Richard are collaborating again. "Love's For Babies And Fools" comes from Linda's newest release, Won't Be Long Now. Bob calls it a "lovely, depressing" folk tune. The British-born singer's latest also includes a collaboration with her son, Teddy Thompson.
Jonsson / Alter
Song: Brevet Hem (Vocal)
from 2
A dreamy slice of deep house from Berlin-based Swedes Henrik Jonsson and Joel Alter, topped with an ethereal melody from vocalist Kazumi. The track is set up on a warm bed of sustained chords and soft smacks of percussion, which hang between the pulse of the bass kick and high-pitched synthesizer pings. Perfect for sunrise listening, if you happen to be up at dawn.
Danny Brown
At the age of 32, Danny Brown is arguable ancient by rap industry standards. That's what inspired the name of his debut album Old. "Red 2 Go" is produced by Oh No (MadLib's younger brother). There's a lot going on here: a speedy beat on the underside, a top layer that's classic hip-hop, and Brown's distinctive flow.
Danny Brown is giving fans a full album stream of Old on Spotify. The album is officially due out Oct. 8.
Fuzz
At 26, Ty Segall has been in more bands and released more albums than we can count. It's hard to keep up with someone so prolific, but each of the California native's bands reveal something different. For Fuzz, Segall serves as the drummer, driving the jammy, ultra-gritty "Sleigh Ride."