New Mix: Of Montreal, Gem Club, Perera Elsewhere, More
New Mix: Of Montreal, Gem Club, Perera Elsewhere, More
It's been a dreary, rainy week in D.C. On this episode of All Songs Considered, hosts Bob Boilen and Robin Hilton are a little stir crazy after being stuck inside during the storms. But, with thunder rolling in the background, Robin kicks things off with an ethereal cut from the Berlin-based trip-hop artist Perera Elsewhere that perfectly captures the mood.
Meanwhile, Bob, who's still picking confetti out of his clothes following a recent Flaming Lips show, shares new music from his latest obsession: the mesmerizing, Boston-based duo Gem Club.
Later, Bob and Robin are joined by NPR Music's Saidah Blount and Otis Hart who introduce us to 21st century gospel doo-wop from Mapei and the Australian rapper Remi.
Also on the show: The psychedelic rock group Of Montreal channels vintage Rolling Stones on a new song called "Fugitive Air," and the sultry sounds of New York City-based singer Tati Ana.
Perera Elsewhere
Song: Bizarre
from Bizarre
Perera Elsewhere is otherwise known as Sasha Perera, a London-born, Berlin-based artist who blends trip-hop and dubstep with haunting vocals. Her debut full-length, Everlast, is out Oct. 28.
Buy Featured Music
Song

Bizarre

Album

Bizarre

Artist

Perera Elsewhere

Label

Friends of Friends

Released

2013
Your purchase helps support NPR programming. How?
Gem Club
Song: Hypericum
from In Roses
Host Bob Boilen's most recent obsession is the ethereal new Gem Club record, In Roses, which isn't out until January. It's the follow-up to the duo's debut, Breakers, one of Bob and co-host Robin Hilton's favorite albums of 2011.
Remi
Song: Sangria
from F.Y.G ACT:1
NPR Music's Otis Hart shares this cut from Remi, a 22-year-old rapper from Melbourne, Australia. The head-bopping, genre-blending "Sangria" comes from Remi's latest mixtape F.Y.G ACT:1.
Mapei
Song: Don't Wait
from Don't Wait
NPR Music's Saidah Blount shares this track from Mapei, a Rhode Island-born singer who was raised in Sweden. She makes what Mapei herself calls "21st century soulful doo-wop."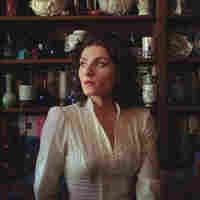 Tati Ana
Song: Four Walls
from Four Walls
Moscow-born Tatiana Kochkareva's voice is sultry, but heartfelt. The New York City-based singer, who now goes by Tati Ana, builds this dark, electro-rock cut into a massive wall of sound. It's from a self-titled EP Tati Ana plans to release in January.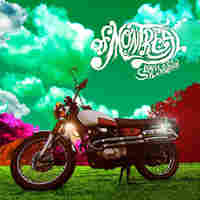 Of Montreal
Song: Fugitive Air
from Lousy with Sylvianbriar
For his latest release, Of Montreal's Kevin Barnes revamped the way he writes and records, composing much of this album on the fly, in the studio with a full band. The result is a more organic, guitar-driven rock sound.