Thanksgiving Edition: Songs About Your Family
Thanksgiving Edition: Songs About Your Family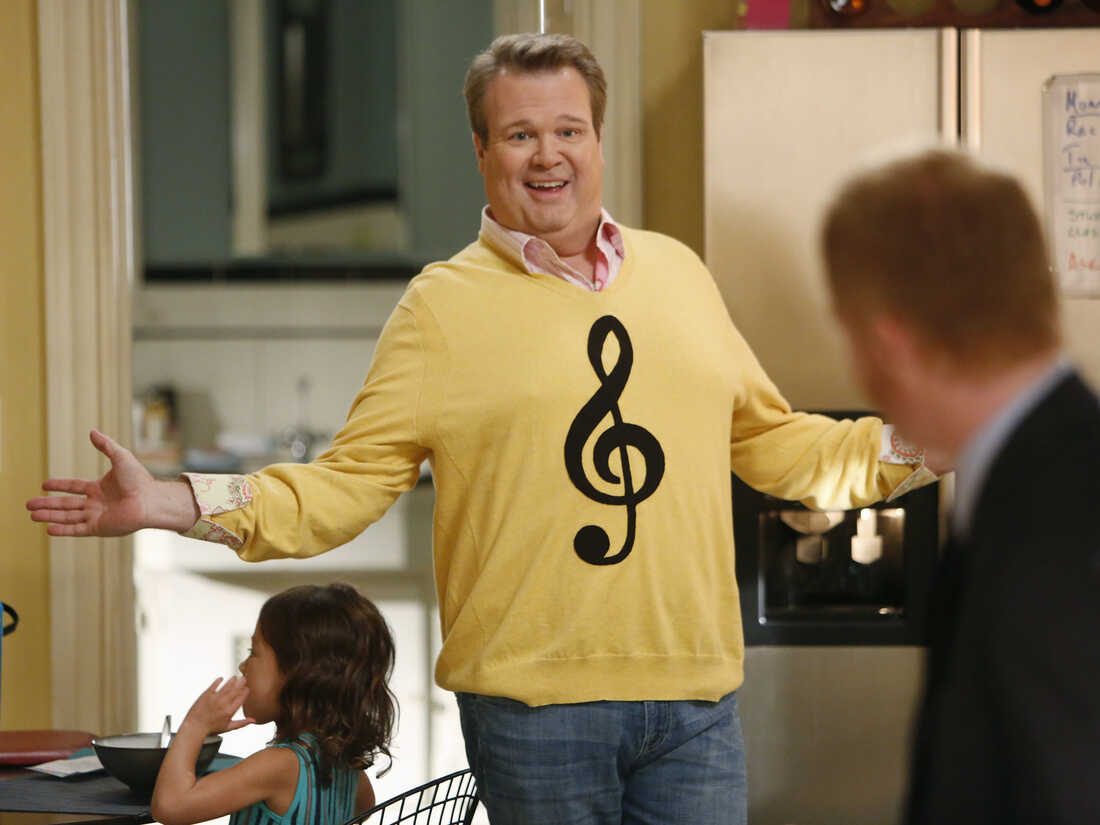 How would you describe your family in a song? Would it be AC/DC's ominous "Highway to Hell," or The Beatles' warm, sentimental "All You Need Is Love"?
Last week we asked you to tell us about the songs that remind you of your family. We got a lot of wonderful stories (and a few unsettling ones), along with a bunch of great song suggestions that reflect the same wide range of family experiences.
On this special Thanksgiving week edition of All Songs Considered, we share some of our favorite stories and songs — from still in love to "still crazy."
Songs Featured On This Episode
AC/DC
Song: Highway to Hell
from Highway to Hell
When your family gathers for Thanksgiving, do you prepare for disaster?
The Beatles
Song: All You Need Is Love
from Magical Mystery Tour
Or are you stuffed to the gills with joy and happiness?
Alasdair Roberts
Song: Whole House Is Singing
from Farewell Sorrow
"In the early eighties, my mother was working as a disc jockey for a rock station out of Albany, N.Y. She doesn't work on the radio anymore, but she still spins records late into the night. When the whole family's together, we all catch the bug, and then it's a late night of music and usually plenty of wine. Nothing better captures the feel of those nights than [this] song by Scottish musician Alasdair Roberts." -Jedediah B., Massachusetts
The Beatles
Song: I Want to Hold Your Hand
from The Beatles 1
"When my husband and I were on our first date, we were walking to the restaurant and I was feeling very nervous and awkward. Then he said something to the effect of, 'Do you need something to do with that hand?' and took my hand in his. My hand fit perfectly, and I haven't let go in the almost 10 years since that moment." -Kate M.
Radiohead
Song: No Surprises
from OK Computer
"At this point in my life, the song that best suits my family is Radiohead's 'No Surprises.' 'No alarms and no surprises, please,' is sort of the family motto." –Erin C.
Sister Sledge
Song: We Are Family
from We Are Family
"At Thanksgiving, [my family and I are] all so happy to see each other and be together, and [this song] fits perfectly." –Tina M., Rhode Island

Carl Douglas
Song: Kung Fu Fighting
from Soul of the Kung Fu Fighter
"...But as the day goes on, tempers flare, arguments begin, and 'Kung Fu Fighting' is the better theme song, only with words instead of fists flying. But then it's back to 'We Are Family' just in time for Christmas." -Tina M., Rhode Island
Night Beds
Song: Even If We Try
from Country Sleep
"Kansans are stoic people, which means we do a tremendous amount of bottling. No matter how bad things get, we put on our best face. To me, that often leads to a lot of quiet reflection." -Robin Hilton, NPR
Paul Simon
Song: Still Crazy After All These Years
from Still Crazy After All These Years
"My mom likes to go around the house and sing all the time. She listens to what used to be called the 'Music of Your Life' stations, which was music of the '30s and '40s ... It's all the great standards. Once in a while, they play modern songs. One day, Paul Simon came on. They played '50 Ways to Leave Your Lover.' And my mom was walking around the house singing, 'Fifty ways to leave your mother.' [That] perfectly illustrates the zaniness that goes on when family gets together." -Bob Boilen, NPR
Jimmy Dean
Song: Please Pass the Biscuits
from 20 Great Story Songs
"'Please Pass the Biscuits' portrays the [entire family] gathered around what one can only imagine to be a rather lengthy table for a family meal. As a young boy, I always identified with the voice of someone quite similar to me being completely overlooked ... I always loved hearing that song and it still makes me smile and flash a hungry grin as I fondly recall those fabulous family feasts of yore." –John W.
Leadbelly
Song: Goodnight Irene
from Best of Leadbelly
"Going back to our roots in the rural farming town of St. Paul, Mo., our family partied with singing and music-making. Whenever my great-grandmother, Irene, would retire for the evening, the family song one last song: [Leadbelly's] 'Goodnight, Irene.' And even though she passed away years before I was born, we still end our parties with that tune." -Aaron D., Missouri
Joni Mitchell
Song: A Case of You
from Blue
"I am so fortunate to have a family that may not be perfect, but they are perfect for me and I love them and never get tired of them. They are my best friends." –Jan
Yeah Yeah Yeahs
Song: Heads Will Roll
from It's Blitz!
"While the lyrics of ['Heads Will Roll'] seem a bit savage, there's just an undeniable catchiness to the melody. My family is the same way. They tend to get a little crazy, but there's just something about them that I can't get out of my head." -Allaire, Arizona