Bob Boilen's Top 20 Albums of 2013
Kyle Dean Reinford/Courtesy of the artist
2013 was a bountiful year in music packed with a mighty range of sound, sometimes intimate, sometimes danceable and sometimes both.
I kept aural company with an electronic performance art duo (The Blow), a 13 piece brass band singing songs of mortality (Typhoon), a gospel infused British singer (Laura Mvula), a few remarkable acoustic guitar pickers (Glenn Jones and William Tyler), an adventurous improv band from Australia (The Necks), a hot jazz 1920 band playing Roxy Music songs (The Bryan Ferry Orchestra), an Icelandic composer of soundscapes and poetry, (Ólafur Arnalds) an acoustic punk band from New Jersey (The Front Bottoms) and so many more. What a wonderful world of sound we inhabit and create. With so many great albums it was tough to keep my list to just ten, so I needed to double it. I share this list with you, 20 albums long, hoping you'll find a new friend or two here. If there's something you loved and think we all should hear, share it in the comments.
Bob's Top 20 Albums Of 2013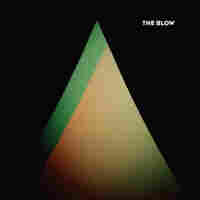 1. The Blow, 'The Blow'
A perfect mix of music and performance art, the voice/stories/songs of Khaela Maricich match beautifully with the electronic backbone/textures of Melissa Dyne. This is a spare record that I found a refreshing counterbalance to the world of electronica, where the incessant beats can be both amazing and suffocating. The Blow is a breath of fresh air.
2. The Bryan Ferry Orchestra, 'The Jazz Age'
Much of the music of 2013 seemed to shimmer and overflow in dense layers of sound, so it's a bit odd that my two favorite records were antidotes to that sound, especially because I loved the sounds of 2013. But The Jazz Age was so much my soundtrack to the year, such a refreshing blend of organic instruments played in a single room around what sounds like a single microphone. This record re-imagines the glam rock of Roxy Music and the music of its writer and singer Bryan Ferry as a 1920s-style hot jazz band. Ferry supervised the making of the jazz age, and he takes those amazing '70s and '80s oddball anthems and reworks them for a jazz ensemble, highlighting melody. It works if you know the songs and if you don't — these recordings (in MONO!) are sensuous and alluring and sound out of time at just the right time.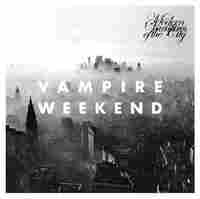 3. Vampire Weekend, 'Modern Vampires of the City'
Honestly, I didn't think they had it in 'em to make such an amazing record. If you, like me, had a conception of Vampire Weekend as a good band that made catchy songs, then get ready to be blown away by Modern Vampires of the City. These songs are so deeply-layered in texture and tales that this was the record I listened to more than any other this year. These songs were woven together, beginning as composed elements using samples and bits of intrigue, with lyrics dealing with belief and love and faith.
4. The Front Bottoms, 'Talon Of The Hawk'
This is the only straight ahead guitar, bass and drums rock record on my list. And though there were others that I loved, Deafheaven included (I can never understand the words to Deafheaven and I need words so badly). I not only understand the verbal outpourings of singer Brian Sella, I love them; they're smart snapshots of real life. And like everyone else that sees The Front Bottoms live (three times this year for me) we shout the lyrics right back at Brian. This record is catharsis in the way punk was meant to be.
5. James Blake, 'Overgrown'
I wound up listening to Overgrown more than any other James Blake record. His soulful, Sam Cooke-infused vocals and his absolutely astonishing band, with its angular rhythms and spare sound and fury, made for pleasurable late-night listens. "Retrograde" may be the song that pulls you into this world, but there is so very much to hear in this soundscape.
6. Laura Marling, 'Once I Was An Eagle'
This record is mostly Laura Marling, only 23 years old, with a guitar, her fabulous voice and brilliant songwriting. There's percussion and cello but no band. Once I Was An Eagle is a brilliant cycle of songs differentiated by what sounds like a few distinct guitar tunings that make for a tension and openness which stretches from the top of the record to the end. This is an album about love, or at least the pushing away of love and of innocence. This record is as good as the great folk musians who came before her, as good as Joni Mitchell's Blue, as good as the best Sandy Denny. We are so fortunate to have Laura Marling here and now.
7. Rhye, 'Woman'
Sexy records are mostly like perfume to me, always over the top. But Woman is sexy done right, subtle and open. Mike Milosh on vocals straddles a line between man and woman with his breathy delivery and Robin Hannibal's production and performance craft a romantic sound that is fragrant and appealing. I'm at a loss to think of any other record that's done that for me.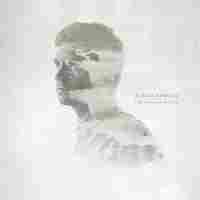 8. Ólafur Arnalds, 'For Now I Am Winter'
Apparently it took a former hardcore/metal drummer from Iceland to make my "quiet" album of the year. This is a stunning record of strings and loops, empty soundscapes and slow-building crescendos. The mostly instrumental record works as foreground and background and the few vocal pieces, including "Old Skin," are simply lovely.
9. Typhoon, 'White Lighter'
From the EP's and and albums I'd heard in the past, it was only a matter of time until Kyle Morton would write his masterwork. Morton has been dealing with the complications of Lyme disease and the toll it has taken on his life. It's robbed him of childhood, caused organ failures and more. So these songs have feel as though they've been welling up inside for a long time and this magical band, with upwards of a dozen horns, drums, violins, guitars, bass and more are the perfect vehicle for these songs of mortality and living on borrowed time. The kicker is that Typhoon is uplifting because of the subject it tackles.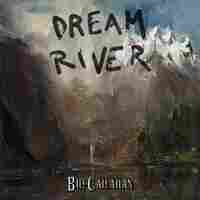 10. Bill Callahan, 'Dream River'
There are so many singers so intent on emoting every word and nuance to get a message to our hearts; Bill Callahan is their counterpoint. Callahan speak-sings deeply, in an almost emotionless monotone, and slays us with his words. He's a mountain of stillness with stories full of heart.
11. Lucius, 'Wildewoman'
My favorite pop record of 2013 is filled with memorable melodies, gorgeous harmonies and songs that take smart, sharp turns. It's also simply fabulous to witness these songs come to life on stage.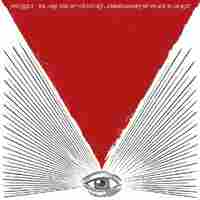 12. Foxygen, 'We Are The 21st Century Ambassadors Of Peace & Magic'
Not only winners of my favorite title for an an album released in 2013, Foxygen also conjures up a psychedelic tapestry of songs and melodies that would have been at the top of any list of records if it had come out in the late 1960s. It isn't a throwback as much as it is newly-inspired by classic sounds and filled with both songwriting wisdom and a serious case of being carefree and playful.
13. Cate Le Bon, 'Mug Museum'
Song: Are You With Me Now?
Touchstones in this music are clear to me. I hear the band Television in the clear, somewhat biting and melodic guitar lines and I hear The Velvet Underground's Nico in the austere and dour voice. Cate Le Bon's Welsh accent feels exotic and, to this American's ears, quite alluring. In an age of complex textures and thumping beats, I find myself wanting to hear these unadorned tunes over and over again.
14. San Fermin, 'San Fermin'
This ambitious debut requires a long attention span, with 17 tunes packed into just under an hour. The beautifully arranged songs, the compositions of Ellis Ludwig-Leone, feel like a distillation of ideas coming to fruition for this young composer. Ellis has worked with some of the best modern pop arrangers, including Nico Muhly, and tackles pop with the creative spirit I find in Sufjan Steven's music. The arrangements are mature and they always serve the emotions of songs, songs with heart performed by great players (including the two women who take vocal leads on the Lucius record).
15. Glenn Jones, 'My Garden State'
Song: Going Back to East Montgomery
There's been a renaissance of strong melodic acoustic guitar pickers in this decade, many of them influenced by the legendary John Fahey and his influences that range from American blues and country musicians but also dissonant music makers of 20th Century modern classical music. Glenn Jones leans to the more melodic and less dissonant side on My Garden State, an often tender record I think of as instrumental storytelling.
16. The Necks - 'Open'
Open is one song clocking in at 68 minutes. It's the newcomer to my list — it knocked me out one Saturday and is fast becoming a ritual on my slow mornings. If you've missed their previous 18 records, let this be your peaceful, calming introduction to a chance-taking trio of improvisational musicians in love with music as a journey not a song, as sound and vibe and not entertainment. But this is a welcoming album, often not the case in genre coldly called "experimental music." This experiment succeeds in blissful delight.
(We can't give you the entire album, but you can find Open at streaming services now.)
17. Atoms For Peace, 'Amok'
The fierce rhythms drive this record, but the words and tuneful singing of Thom Yorke make it memorable and warm. These songs are built from snippets of chopped up studio ideas, later turned into compositions. It's a magic blend of electronic beats influenced by the rhythms of Afrobeat and the legendary Fela Kuti, a combination that transforms the incessant and unremitting into something fluid and contagious.
18. William Tyler, 'Impossible Truth'
Song: Country of Illusion
This Nashville guitar picker finds his heart in the American west with a beautifully droning and lyrical acoustic guitar record. Impossible Truth is more painting than music in that way. Stare at it and you're transported, have it on in the background and it sets a bountiful vibe of majesty and wonder.
19. Laura Mvula, 'Sing to the Moon'
Laura Mvula is a singular talent with a mature, clear and ageless voice. Her music is jazz, gospel, pop, soul, folk and all at the same moment. This is an outstanding debut from this British singer and also a family affair that features her brother and sister, talented singers and string players as well.
20. Bombino, 'Nomad'
There's something so alluring and so charming about Bombino — that childish face behind that hypnotic but fierce guitar. Omara "Bombino" Moctar's is a Tuareg guitarist, born in Niger. The familiarity in his music stems from the blues, AND Bombino grew up on the music of Jimi Hendrix. Dan Auerbach, the guitarist for the American blues rock duo The Black Keys, must have heard this when he listened to Bombino. Yet there's also an innocence to this album, and a sense he's always discovering; I see it in his smile as he plays. But that very innocence keeps the music simple and honest.