Bob Boilen's Favorite Lyrics Of 2013
Bob Boilen's Favorite Lyrics Of 2013
Piper Ferguson/Courtesy of the artist
I'm a lyrics guy. Great words drive me to a song. Bad lyrics drive me away. As a lyrics guy, I find that my favorite songs often also have my favorite words. I love a good melody and a beat, but I love it more when those elements support a good story, an insight, an emotional outpouring, something I can connect to.
I've combed through my favorite songs of 2013 and pulled out bits of lyrics that struck me and stuck with me. Some are reflective and deal with age (like songs by Atoms for Peace, Daughter and Vampire Weekend), some are funny but thoughtful (Courtney Barnett or the Front Bottoms) and some are mysterious but draw me in (as Olafur Arnalds did). So here are my favorite lyrics of 2013 and the songs where I found them.
My Favorite Songs Had My Favorite Lyrics
Bob Boilen's Favorite Lyrics Of 2013
Courtney Barnett, 'Avant Gardener'
This young singer from Australia tells a good story — in this case about the day she decides to clean things up, starting with the yard. And to her chagrin, the good deed goes awry and pulling out weeds turns to an allergic reaction that puts her in an ambulance. The line about the paramedic is killer ... both spot on and funny.
Halfway down high street, Andy looks ambivalent
He's probably wondering what I'm doing getting in an ambulance
The paramedic thinks i'm clever cos i play guitar
I think she's clever cos she stops people dying
Anaphylactic and super hypocondriactic
Should've stayed in bed today
I much prefer the mundane.
I take a hit from
An asthma puffer
I do it wrong
I was never good at smoking bongs.
I'm not that good at breathing in.
Bob Boilen's Favorite Lyrics Of 2013
The Front Bottoms, 'Twin Size Mattress'
Two of the most powerful bits of verse in rock music this year are in this song, reflecting two very different ideas. The first is a life-changing personal stance that lead singer Brian Sella's narrator takes on. "I wanna contribute to the chaos," he sings. He doesn't want to blame and complain. He wants to fully participate in the messiness of youth. I love the way this statement is written.
Later in the song, there's this entirely different sentiment, which I take as an ex, bitter about the life-changing stance taken in that previous verse, who curses the narrator to the utter loneliness of life on a twin mattress. It's a perfectly poetic bitterness.
I wanna contribute to the chaos, I don't wanna watch and then complain
Cause I am through finding blame. That is the decision that I have made.
...

She hopes I'm cursed forever to sleep on a twin sized mattress
In somebody's attic or basement my whole life
Never graduating up in size to add another
And my nightmares will have nightmares every night, oh every night, every night.
Bob Boilen's Favorite Lyrics Of 2013
Atoms For Peace, 'Before Your Very Eyes'
The message I get from Thom Yorke as he sings "Before Your Very Eyes" is "take chances." It's a warning from an elder to young ones with seemingly endless time that youth is no guarantee of a long life.
Old soul on young shoulders
How you look when you're older
Time's fickle card game
with you and I
You have to take your chances
The book of forgiveness
Bob Boilen's Favorite Lyrics Of 2013
Anna Von Hausswolff, 'Funeral For My Future Children'
These words, by Swedish singer Anna Von Hausswolff, are so dark and potent that not even the huge pipe organ she performs on can drown her out. Anna's voice and these words rise above.
I'll bury all my children.
I'll carry them, to death.
To linger in their stories, exhausted by the weight.
My milk is grey and bitter, but I'll carry them each day
To their death.
Bob Boilen's Favorite Lyrics Of 2013
Rhye, 'Open'
Here's a case of the how singing transforms the pedestrian into poetry. Honestly, on the page these words read as just plain silly, but when Mike Milosh sings them in his hushed tones, it's a perfect blend of seduction and sound.
I'm a fool for that shake in your thighs
I'm a fool for that sound in your sighs
I'm a fool for your belly
I'm a fool for your love
Bob Boilen's Favorite Lyrics Of 2013
Lucius, 'Turn It Around'
Here's a simple metaphor for understanding the future by understanding your past. At least that's how I see the message wrapped up in this snappy pop tune.
She felt comatose waiting for this thing to grow
She's impatient 'cause she wants it now and so it shows
She can't be bothered by the ties that bind her
She's seen ivy when it strangles everything it holds
She's looking through the wrong end
She's looking through the wrong end
She's looking through the wrong end of her telescope
Turn it around, turn it around
Bob Boilen's Favorite Lyrics Of 2013
Sonny and the Sunsets, 'Green Blood'
I think of this song as a comic strip, complete with aliens in love, murder and mystery, all in about three minutes (I figure that'd be about 12 panels). Here's the basic plot of "Green Blood": Our male narrator falls in love with a female alien, whose cyborg husband shoots her. But she survives and they try to make a life together, though that doesn't last long either. At the very end comes the majesty inside the dime store comic book: Love stares into the void, searching for rainbows.
My antennas, went deep into the afterworld
And I looked for her
And the light was quiet
Luminous
Star gleams
Comet trails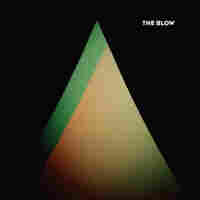 Bob Boilen's Favorite Lyrics Of 2013
The Blow, 'I Tell Myself Everything'
There's a directness to the way Khaela Maricich delivers a song. At one moment she can seem to be talking right to me; at others she lilts like Joni Mitchell might, using melody to make the words repeat in my head. That range made her everyday, autobiographical songs some of my favorite tales of the year.
When I wish for pain I get my wish.
One good heartbreak and you'll sing for a decade.
This one could wound me to middle age.
I was splayed, I said, "Go ahead."
Then in walks a nurse from a hot French movie
And tells me she can do things to me.
I like getting things done to me,
But just then getting wrecked seemed more fun to me,
And pleasure writes fewer good songs.
Bob Boilen's Favorite Lyrics Of 2013
Cate Le Bon, 'I Can't Help You'
I think it was Chuck Berrry who once said, "Make the words hard to understand and they'll listen to it over and over again." I don't think Cate Le Bon follows that advice intentionally, but her Welsh accent sometimes makes her phrasing hard to understand, which just makes me listen more carefully and more often. I loved figuring out this last verse to her song, "I Can't Help You."
Time took up my time
And split me like timber,
Spilt me like water,
Bent me like elbows,
Beat me like egg yolks.
Bob Boilen's Favorite Lyrics Of 2013
Daughter, 'Youth'
There's nothing cheery here, but the line in this young London trio's song "Youth" about still breathing, still surviving, feels just right. It says to me that when life is bleak, we're still fortunate.
And if you're still breathing, you're the lucky ones
'Cause most of us are heaving through corrupted lungs.
Setting fire to our insides for fun,
Collecting names of the lovers that went wrong.
The lovers that went wrong.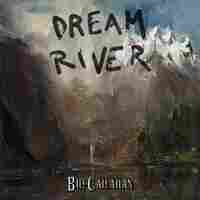 Bob Boilen's Favorite Lyrics Of 2013
Bill Callahan, 'The Sing'
While most singers try their best to use their voice to emphasize emotions, Bill Callahan keeps all of his emotion in check, singing with a deep monotone and letting the words convey his feelings. There's a funny line at the beginning of this song – "Well the only words I've said today are 'beer' and 'thank you'" – but the lines that struck me more come at the end of "The Sing."
'Til the wind finds something to ping
When the pinging things finds the wind
We're all looking for a body
Or a means to make one sing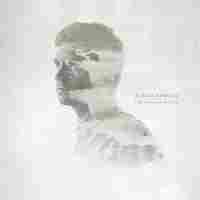 Bob Boilen's Favorite Lyrics Of 2013
Ólafur Arnalds, 'Old Skin'
I've not a clue what this song is about. I only know I love the words that were chosen, the pattern of this phrase and the way it fits in the song. The music is by Icelandic composer Olafur Arnalds and sung by Arnór Dan, and it captures a vibe I love. Sometimes words do that when paired with the right melody. They don't always have to tell a tale. I like it when they do, but I love this mystery as well.
In these hands I'll hide
While this world collides
It's not enough for me.