New Mix: The Black Keys, Swans, Metronomy, More
This week, hosts Bob Boilen and Robin Hilton play brand new cuts from springtime releases by the well-established and widely adored bands The Black Keys and Swans. Both songs are instantly recognizable: The Black Keys for their spare, punchy, guitar-based pop, and Swans for their epic, densely layered orchestrations.
Bob shares music by a New Zealand-based band called Tiny Ruins. That song's airy vocals and restrained instrumentation pair well with a pick from Robin: Dylan Shearer, who channels the folky, quiet side of Pink Floyd on a song called "Meadow Mines (Fort Polio)."
Also on the program: The strangely alluring electronica of London's Metronomy; and Robin mourns the loss his beloved Jayhawks suffered over the weekend in the NCAA basketball tournament with the soothing sounds of A Winged Victory For The Sullen.
Songs Featured On This Episode
02Minuet For A Cheap Piano No. 1
Minuet For A Cheap Piano No. 1
from Atomos VII
by A Winged Victory for the Sullen
Composers Dustin O'Halloran and Adam Wiltzie make up A Winged Victory for the Sullen. Together they create gorgeous, ambient music. This post-classical song is from their upcoming EP Atomos VII, out April 28 via Kranky.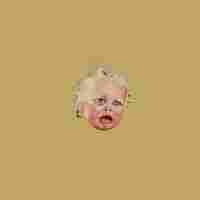 A Little God In My Hands
This song, from Swans' new album, To Be Kind, is explosive and densely layered. The album will be out on May 13.
Meadow Mines (Fort Polio)
from Garagearray
by Dylan Shearer
Hear an acoustic, daydreamy track by California native Dylan Shearer. His new album, Garagearray, will be released April 15.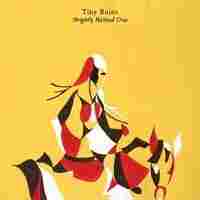 07Ballad of the Hanging Parcel
Ballad of the Hanging Parcel
from Brightly Painted One
by Tiny Ruins
The lilting "Ballad of the Hanging Parcel" is filled with abstract imagery and beautiful, airy vocals. Tiny Ruins' album Brightly Painted One will be released May 13.
Boy Racers
from Love Letters
by Metronomy
Hear an off-kilter instrumental track by the London-based quartet, Metronomy. The band just released a new album called Love Letters.
Fever
from Turn Blue
by The Black Keys
The Black Keys' Dan Auerbach and Patrick Carney make soulful, hard-hitting rock albums. The synth-heavy single "Fever" is from the duo's upcoming album, Turn Blue, which will be released May 13.