The Best Dance Tracks Of March : All Songs Considered Bruising basslines, staccato synths and rave-worthy rhythms: It's our five favorite electronic dance tracks of the last month.
Recommended Dose: March 2014
Recommended Dose: The Best Dance Tracks Of March
Recommended Dose: The Best Dance Tracks Of March
In the world of dance music, March will be remembered first and foremost for the passing of house progenitor Frankie Knuckles on the final day of the month. If you haven't read our remembrance by Barry Walters, please stop what you're doing and check it out. It's hard to put into words what Knuckles meant to dance music, which makes Walters' piece all the more impressive.
Before we all cranked up "Your Love" and "Tears" on Monday night, we spent March doing what we always do — scouring the Internet for our Recommended Dose series, All Songs Considered's roundup of our favorite dance tracks. We listen to literally hundreds of new songs each month, test the standouts on some very loud speakers and highlight the best of the best in a 30-minute mix.
You can stream this month's mix here or on NPR Music's SoundCloud page. If you'd rather just hear each song individually, check out the playlist below.
The Best Dance Tracks Of March
Efdemin, 'Solaris'
Phillip Sollmann is a veteran German DJ and one of the linchpins of the respected Dial record label. Recording as Efdemin, he's known for minimal productions, but his latest LP, Decay, features several robust burners.
Rx Timecode: 0:00-4:20
Mr. Tophat & Art Alfie, 'Liberace's Fever'
Swedish duo Rudolf Nordström and Oscar Wedren have been bubbling under for the past year, releasing several infectious disco 12" singles on their own Karlovak label. The B-side to their latest is all over the sonic spectrum, alternating sweeping strings and an indefatigable bassline.
Rx Timecode: 4:21-12:00
Pev & Asusu, 'Surge (MMM Remix)'
Pev & Asusu are two of the producers behind the celebrated Bristol label Livity Sound, and "Surge" was one of the highlights from last year's Livity Sound compilation (which landed on NPR Music's 50 Favorite Albums of 2013 list). This remix by MMM (Berghain resident DJ Fiedel and Errorsmith) ups the rave considerably.
Rx Timecode: 12:01-16:57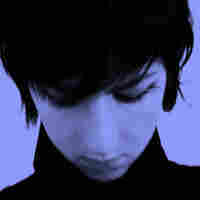 Giganta, 'Can't Stop Playing'
Athens-based producer Eleni Adamopouloushe released her official debut, Force, in March. A co-release between Actress' Werkdiscs label and Ninja Tune, the EP stutters and shakes at 130 bpm, mixing staccato beats with pitched-up R&B snippets.
Rx Timecode: 16:58-19:59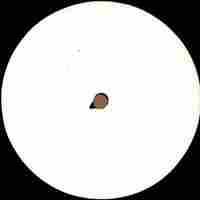 Untitled, 'Untitled'
Very little is known about this white label from D.C.'s Future Times imprint. What we do know is that it slays on the dance floor, combining a bruiser bassline and the vocal hook — "do it, make you hot!" — to rinseworthy effect.
Rx Timecode: 20:00-28:40