All Songs Considered: The Year In Music 2014
All Songs Considered: The Year In Music 2014
How will we remember the music of 2014? All Songs Considered starts off NPR Music's year-end coverage by discussing themes that surfaced again and again: new discoveries, best live shows, saddest records and missed gems. All Songs Considered hosts Bob Boilen and Robin Hilton are joined by NPR Music's Ann Powers and Stephen Thompson to reflect on what made 2014 a standout year in music.
From established artists like Beck, St. Vincent and Weezer to new acts like FKA Twigs, Sturgill Simpson, Sylvan Esso and Luluc, 2014's releases were varied and surprising. Some, like the beautiful albums by Beck and Luluc, made an impression while keeping the volume low; others, including the sophomore album from the hip-hop duo Run The Jewels, made a noise that was impossible to turn down once it arrived like a buzzsaw in October. And then there are the pop juggernauts who bookended the year: Beyoncé, whose self-titled album came out late in 2013 but echoed through most of this year, and Taylor Swift, who wiped the floor (sales-wise, at least) with every other album released in 2014.
This is just the beginning of our year-end extravaganza. Next week NPR Music will share lists of our favorite albums and favorite songs, as well as individual lists from Bob, Robin, Stephen and Ann.
What defined your year in music? Let us know in our comment section below and vote for your favorite albums of the year in our listener poll.
Beyoncé
Though it was released right at the end of 2013, Beyoncé's self-titled album loomed large over this year. Discussing the album's longevity, Stephen Thompson says, "The Beyoncé record really stuck with people, and it certainly stuck with me. 'XO' is this perfectly soaring, romantic, beautiful, slightly fatalistic pop song of the variety that is like catnip to me."
Courtney Barnett
Song: History Eraser
from Double EP: A Sea of Split Peas
Australian singer-songwriter Courtney Barnett's Double EP: A Sea of Split Peas was another exceptional 2013 record that made its way into conversation this year (thanks to a physical re-release in April). Bob Boilen eagerly anticipates Barnett's upcoming releases, insisting that "2015 is gonna be [her] year."
St. Vincent
All four hosts agree that St. Vincent's tour for her self-titled album was one of the best — if not the best — live performances of the year. It helps, Ann Powers says, that "she put on a show based around some of the absolute best music that came out this year. Many people feel [St. Vincent] is the album of the year."
Sylvan Esso
Stephen Thompson describes Sylvan Esso's music as "beautiful electropop with gorgeous lyrics." "Coffee," he says, is "the song that gets under everyone's skin."
Sun Kil Moon
Sun Kil Moon's Benji is one of the most lyrically intriguing albums of the year (and one of the most depressing, too). As Robin Hilton puts it, "In just about every track on that album, someone dies. He spares no one — toddlers die, teenagers die, the elderly die. In 'Carissa,' it's the most unexpected way to go in what's otherwise the most mundane way possible."
Hurray For The Riff Raff
Song: The Body Electric
from Small Town Heroes
According to Ann Powers, Small Town Heroes is Hurray For The Riff Raff's most fully realized album yet. On the song "The Body Electric," Ann says vocalist Alynda Lee Segarra "takes on the entire history of the murder ballad and makes a feminist intervention, reclaiming it for women."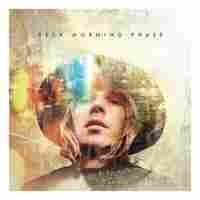 Beck
Song: Morning
from Morning Phase
Bob Boilen wonders whether or not Beck's Morning Phase would have been received differently had it come out closer to the end of the year. He says the album is "Surprisingly wonderful. A sleepy, beautiful record, though not very energetic."
Joe Henry
Song: Sparrow
from Invisible Hour
2014 was full of releases from mid- and late-career artists, from Robert Plant to TV on the Radio. Ann Powers calls Joe Henry's 13th album "A meditation on unmarriage, on life and death, on all the big issues. It's enriched by his incredible literary knowledge. There's a song that references Melville, a song that references Alice Munro. I can sink into this album for days and weeks on end."
Sturgill Simpson
Song: Life Of Sin
from Metamodern Sounds In Country Music
The multifaceted lyrics in Sturgill Simpson's Metamodern Sounds in Country Music continue to intrigue Robin Hilton. "That voice — I think, like a lot of fans and music reviewers who dissected this record, I was always searching for meanings. Some of these songs seem very metaphysical and very high concept. He said during his Tiny Desk Concert they're all really just about doing drugs and drinking — but he's enjoyed reading all the reviews."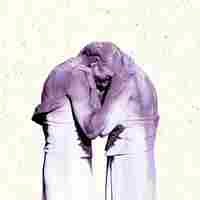 The Antlers
Song: Palace
from Familiars
Bob Boilen was puzzled when he first heard Familiars, the new record by The Antlers, which came out in June. "It's not the guitar-based sound we're so used to from The Antlers," he says. After a few listens, though, he says, "Songs that seemed cheesy turned into absolute beauty. I fell in love with the record and listened to it all year long."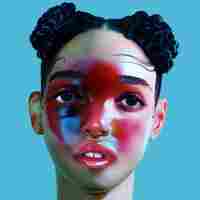 FKA Twigs
British electronic artist FKA Twigs made a huge impact with her debut album, LP1, which came out in August. "She makes this incredibly sultry, sexy, really erotic electronic music," Ann Powers says. "Her voice is seductive, but it's also completely conscious. There's a beautiful forthrightness which I believe is part of young women using electronic music to express something they haven't been able to in the past with pop music."
Alvvays
Stephen Thompson calls Alvvays' self-titled album "A fizzy, fun, beachy pop record." Ann Powers calls Alvvays the most "Stephen Thompson" band she's ever heard.
Chris Staples
Song: Dark Side Of The Moon
from American Soft
"I cannot tell you how many times I have wept openly listening to this song," says Robin Hilton of Chris Staples' "Dark Side of the Moon," from the album American Soft. "Being a father, having a son — the lyrics are so crushingly beautiful to me. I've listened to this record a lot this year. It's been a close companion."
Buy Featured Music
Song

American Soft

Album

American Soft

Artist

Chris Staples

Label

Barsuk
Your purchase helps support NPR programming. How?
Luluc
Song: Small Window
from Passerby
Bob Boilen calls Luluc's Passerby his favorite album of the year. "They make the most beautiful music. It's just gorgeous," he says.
Run the Jewels
Song: Blockbuster Night, Pt. 1
from RTJ2
"This album is all around great," says Ann Powers of the sequel to the 2013 collaboration between rappers Killer Mike and El-P. "It has battle rhymes, amazing production, fantastic individual lines, great storytelling — it's kind of spooky. You could just fall into this record for months, I think."
Young Fathers
Song: Soon Come Soon
from Soon Come Soon
Bob Boilen enjoys Scottish experimental hip-hop group Young Fathers' inventive lyrics, calling the band's music "sonically and texturally rich."
Taylor Swift
Song: Blank Space
from 1989
If you're judging simply on sales, Taylor Swift's 1989 was among the very biggest albums of the year, even though it didn't come out until the end of October. "It's the pop juggernaut of 2014. We're gonna be hearing about it endlessly," Stephen Thompson says. "Taylor Swift has undergone this pretty remarkable transformation: One of the biggest country stars in the world is now one of the biggest pop stars in the world."
Weezer
Song: Cleopatra
from Everything Will Be Alright in the End
Weezer's Everything Will Be Alright in the End is Robin Hilton's album of the year. "They won some of their fans back," he says. "They hit the reset button and really found their voice on it. It's a record that's partly an apology to their fans, partly a kiss-off letter, and partially a remembrance of the way things were and the way things can be."