Hear A Brand New Song By Lord Huron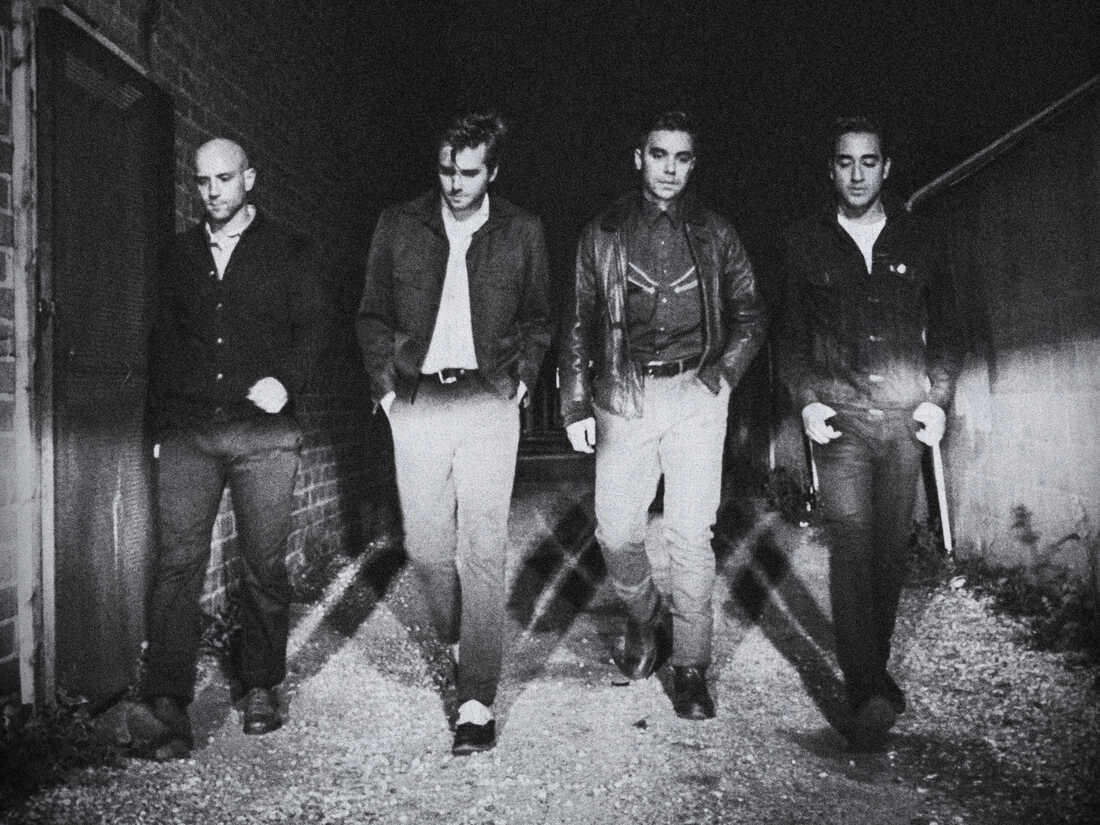 Lord Huron's "Fool For Love" opens with a delicate wash of humming bells, a distant organ drone and a few carefully plucked strings. It's a beautiful, meditative mix that shimmers with the kind of hope and determination that only a new day can hold in its earliest hours, just after waking, before the inevitable letdown.
from Strange Trails
by Lord Huron
What unfolds after it is a sepia-toned story song from another time, when honorable men resorted to fisticuffs to win a woman's heart. "I'm leaving this place behind, and I'm heading out on the road tonight," sings frontman Ben Schneider. "Before I commence my ride, I'm askin' Lily to be my bride."
As Schneider tells his tale, the music kicks along with cocksure resolve, punctuated by ringing guitar riffs and shuffling rhythms. It swells and ebbs like a sighing heart, heavy with the weight of love. But there's a melancholy undertone to it all, as if he knows, down deep inside, he isn't really going to get the girl, or if he is, it'll never live up to his expectations. Sort of like the strange, uncertain looks Dustin Hoffman and Katharine Ross give each other at the end of The Graduate.
Based in Los Angeles, Lord Huron will release their sophomore full length, Strange Trails, on April 7. It comes three years after the folk rock group's 2012 debut, Lonesome Dreams.