New Mix: Lord Huron, Metz, Patrick Watson, More
New Mix: Lord Huron, Metz, Patrick Watson, More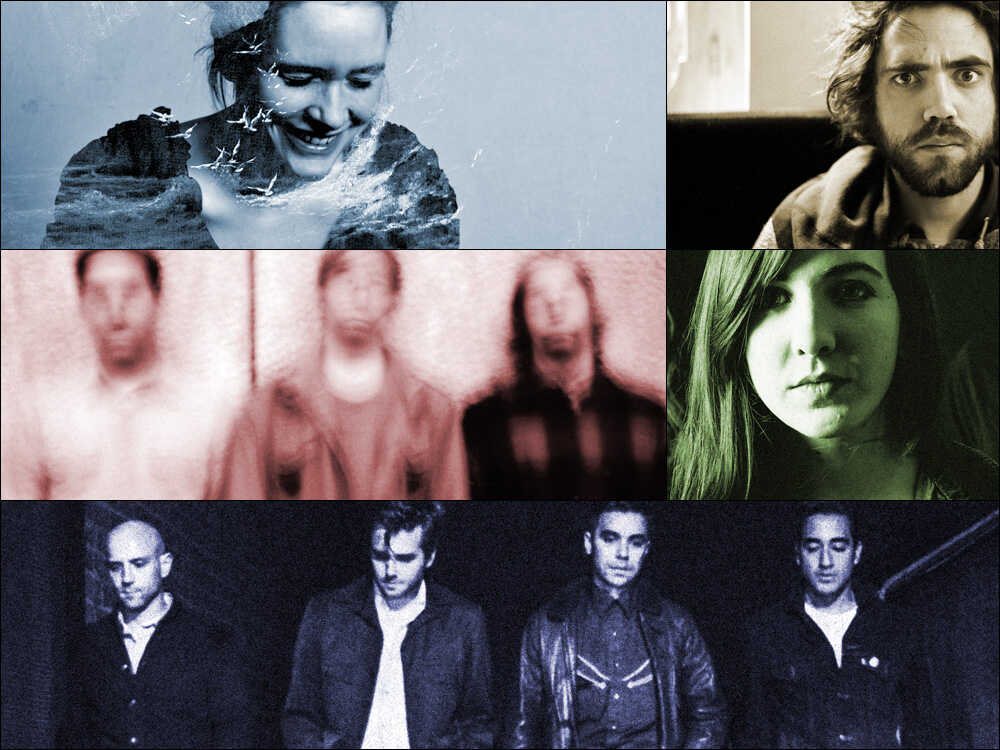 It may be freezing on the east coast, but on All Songs Considered this week, we've got the hottest tracks to keep you out of the cold.
At the top, North Dakota songwriter Tom Brosseau tells a heartbreaking story about a boy abandoned by his mother. Patrick Watson returns with a vast and beautiful sound that explores the distinction between humanity and technology.
In between that pair of longtime All Songs favorites, Lord Huron rides in with an upbeat new track, Soley goes dark, Portland's Summer Cannibals turns up the heat and we get a harder and louder sound from the Toronto based noise rock trio METZ.
But first, a track from Robin's past that will take you to Ram Jam heaven, much to Bob's chagrin.
Songs Featured On This Episode
Tom Brosseau
Song: Hard Luck Boy
from Perfect Abandon
Songwriter Tom Brosseau opens "Hard Luck Boy" with an intimate narrative, explaining how he got his name. Over a single guitar he tells his story of being a young boy left in a department store with such conviction it leaves you wondering whether or not it's true. Brosseau says, "I believe everything I write. I am a thousand people, a thousand voices. My heart is in it fully, my head." His eighth record, Perfect Abandon, which was recorded using a single microphone, arrives March 3.
04Hurricane (Johnnie's Theme)
Lord Huron
Song: Hurricane (Johnnie's Theme)
from Strange Trails
On Lord Huron's second album, Strange Trails, songwriter Ben Schneider finally grows into his Western traveler character and creates an album that is full of life, mystery and a darkness that foreshadows on the revelrous song, "Hurricane (Johnnie's Theme)." With handclaps and bright guitars, Lord Huron sings to his lover and vows to come back for her someday. Strange Trails arrives April 7.
Sóley
Song: Ævintýr
from Ask The Deep
On Ask the Deep, Icelantic multi-instrumentalist Sóley plunges into the darkness, creating a labyrinth of sound that entrances. During the song "Ævintýr," her haunting vocals carry and swirl over a bed of tribal percussion, inspired the news story of a man who was buried alive in Brazil. Sóley's second album, Ask the Deep, comes out May 12.
Summer Cannibals
Song: All It Takes
from Show Us Your Mind
On their sophomore album, the members of Summer Cannibals bring raw and driving guitar rock, with shredding from front woman Jessica Bourdreaux shredding and an attitude that honors the band's namesake, a song performed by Patti Smith. Though the Portland band isn't breaking new ground on "All It Takes," it's hard to deny the infectious energy bursting out of this track. Recorded nearly live, Show Us Your Mind arrives March 3.
Metz
"Acetate" is four minutes of unrelenting rock that's the perfect follow-up to METZ's 2012 debut album, which landed on the short list for the Polaris Prize. On their second record, the noise rockers continue to take no prisoners. Their album, II, comes out from Sub Pop May 5.
Patrick Watson
Song: Love Songs For Robots
from Love Songs For Robots
On "Love Songs for Robots" songwriter Patrick Watson brings us another expansive and intricate arrangement, this time examining the differences between humans and machines. After feeling that his emotions had become mechanical responses, the Montreal native decided that curiosity and inspiration is what sets us apart, and began writing his album there. His fifth album, Love Songs for Robots, comes out May 12.