SXSW 2015 Wrap-Up: Our Favorite Discoveries And Memorable Moments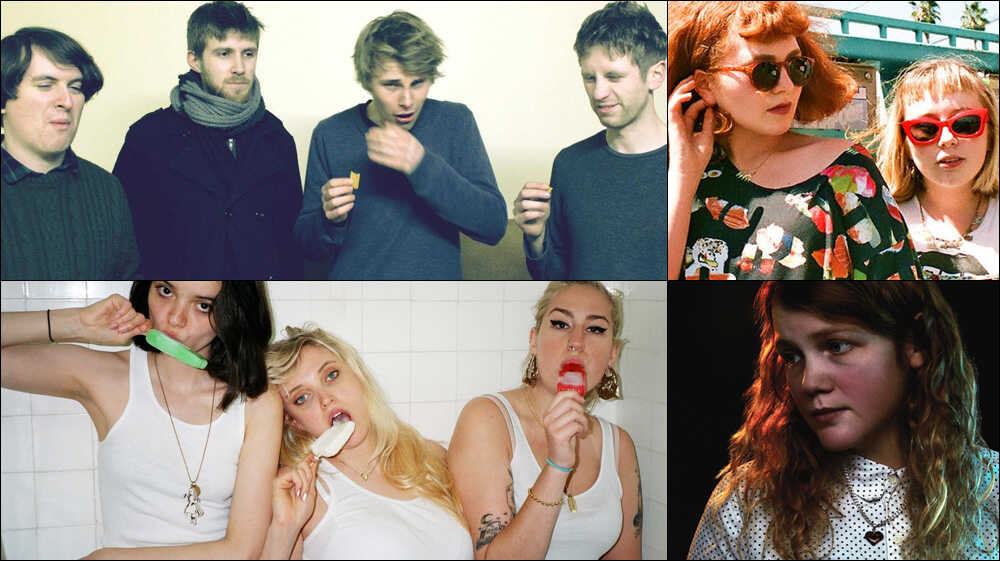 After a week of 16-hour days and little-to-no sleep, the All Songs Considered gang is back from Austin with a slew of musical discoveries from the 2015 South by Southwest music festival. On this week's show, hosts Bob Boilen and Robin Hilton are joined by NPR Music's Stephen Thompson to share their favorite finds and memorable moments, from the brutal and strange rock of Dublin's Girl Band and the bizarre J-pop group Mahousyoujo-ni-naritai, to the quirky-comical pop group The Prettiots and the interstellar vibrations of Golden Dawn Arkestra.
More from SXSW 2015:
Watch Courtney Barnett perform her new album live.
Watch Torres perform a quietly intense, late night lullaby.
Watch Laura Marling give a rainy night performance in a churchyard.
Watch The Mynabirds sing a lover's hymn on the banks of Waller Creek.
Watch Luluc play a lullaby in the dark.
Watch Tom Brosseau's murder ballad from a church courtyard.
Watch Compton rapper Boogie in concert.
Songs Featured On This Episode
Girl Band
Song: De Bom Bom
from De Bom Bom
The Dublin-based Girl Band is actually four guys with a brutal and strange sound that stood out among the hundreds of bands we saw.
Kate Tempest
Song: The Beigeness
from Everybody Down
The British rapper, poet and playwright Kate Tempest connected with everyone who saw her, preaching her message of empathy and compassion that spread outside the venue and into the streets.
Stromae
Song: Papaoutai
from Racine Carrée
Belgian pop star Stromae captivated the audience at the NPR showcase with his incredible choreography and pop-powered transformation on stage, from a lanky, cardigan-wearing crooner to sexy dance sensation.
Courtney Barnett
Song: Nobody Really Cares if You Don't Go to the Party
from Sometimes I Sit and Think, and Sometimes I Just Sit
Already one of our favorites, Austrailian guitarist and singer Courtney Barnett performed nearly her entire new album Sometimes I Sit and Think, and Sometimes I Just Sit, live at NPR Music's showcase.
Torres
Song: Strange Hellos
from Sprinter
One of Stephen's top picks for the Austin 100, Torres showed she could one day inherit the throne from the all-time great women in rock. Make sure you check out Mackenzie Scott's stripped-down South X Lullaby.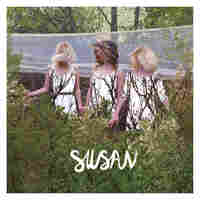 Susan
Song: Just Call It
from Just Call It
Adding to the incredible group of women who dominated SXSW is Los Angeles based trio Susan, whose sound was both punk and pretty.
Girlpool
Song: Ideal World
from Before The World Was Big
Philadelphia duo Cleo Tucker and Harmony Tividad channel the Velvet Underground with their track "Ideal World," which entangles rage and rebellion with millennial indifference, all played on bass and electric guitar.
The Prettiots
Song: Boys (I Dated In High School)
from Boys (I Dated In High School)
The Prettiots are three women from New York City with an infectious sound and a great sense of humor.
Mahousyoujo-ni-naritai
Song: RE-BI-TE-TO (floating magic)
from Boken no syo 1
Mahousyoujo-ni-naritai is both adorable and abrasive, combining elements of Japanese pop culture with EDM, punk and metal to bring their own genre of "Japanese alternative" to the States.
Golden Dawn Arkestra
Song: Masakayli
from olden Dawn Arkestra - EP
The Golden Dawn Arkestra is a crazy and wonderful mix of sight and sound, with big, bold costumes and music that meets somewhere between Sun Ra and Sly Stone.
Son Lux
Song: Change Is Everything
from Bones
Son Lux played several new songs in Austin, including this one, from the band's just-announced new album Bones. It's due out June 23 on Glassnote.