New Mix: Six Songs For The Energy-Deficient
New Mix: Six Songs For The Energy-Deficient
The amps on All Songs Considered this week never dip lower than 11. Bob is joined in the studio by a sleep-deprived Katie Presley, who just moved across the country in a packed truck and has the road trip anthem to prove it, along with NPR Music's Lars Gotrich, who brings us a brooding, multihyphenate premiere and a small explosion of rocket-fueled punk. Bob has the return of a beloved songwriter we've missed for several years, and a perfectly-named debut.
These songs don't all have light subject matter — a terrifying bout of sleep paralysis informed one of this week's artists and another track grapples with identity and familial connectedness — but their energy never flags. It's shaping up to be a summer of music brewed at full strength.
Songs Featured On This Episode
RAC
Song: Back of the Car
from Back of the Car
The arrival of summer is heralded by a new song from RAC that Katie could have used on the drive from Texas to D.C. RAC is an international project started by Andre Allen Anjos to push the remix envelope toward genre-expanding reinvention. Andre is now focused on releasing original productions, and "Back of the Car" is the first in a series to be released this summer with corresponding music videos. Katie calls it, "a jam — maybe THE jam of the summer," and it's got the foot stomps, unbridled sense of fun and MGMT-flavored synth line to prove it.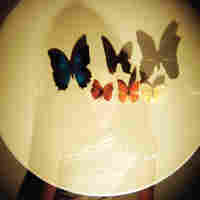 01Sugar Coated
Buy Featured Music

Song

Sugar Coated

Album

Jessie Jones

Artist

Jessie Jones

Label

Burger Records

Released

2015

Your purchase helps support NPR programming. How?
Jessie Jones
Former Feeding People frontwoman Jessie Jones will release her self-titled debut album next month and we have a "pop bit of wonder" in the form of lead single "Sugar Coated." Jones has a sweet-but-tangy vocal, backed by peppy guitar that opens up into a big, bright chorus and fuzz organ that earns the song's title tenfold. This is the song that made us feel summer in the studio. Jessie Jones comes out on July 24.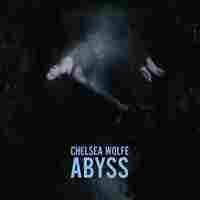 Chelsea Wolfe
Song: Carrion Flowers
from Abyss
Songwriter Chelsea Wolfe has made several fascinating transitions in her career and has a knack for blending genres as she crosses between them. But she's been able to maintain a distinct artistic integrity, which makes each of her new projects especially exciting. She's worked in atmospheric folk, rock/electropop/gothic hybrids, and now a blend of metal and electronica that gives unnerving and powerful voice to her recent struggles with sleep paralysis (a disorder in which reality and dreaming are indistinguishable). "Carrion Flowers" is as dark and bottomless as a river at night, a combination Lars calls "beautiful and terrifying." Her album, Abyss, comes out August 7.
Adult Mom
Song: Survival
from Momentary Lapse in Happily
Adult Mom is the performing name of Steph Knipe, who makes immediately accessible, clever pop songs that often cover complicated subject matter with keen insight. Knipe identifies as a "gender-weird queer" and writes songs that navigate their experiences with identity and connectedness in the context of growth and young adulthood. "Survival" is the lead single from their forthcoming album. It sounds like breezy pop, and it is, but, as Katie points out, beware: "The lyrics will knock you out." Momentary Lapse of Happily comes out July 28.
Beirut
Song: No No No
from No No No
After a multi-year hiatus precipitated by an exhaustion-fueled breakdown, multi-instrumentalist Zach Condon is back with his circus-pop outfit Beirut. He stripped down his band to record his new album, but it arrives with the same big, raucous sound we've missed for the last four years. What starts with lo-fi charm escalates, it sounds to us, into "Dorothy going through the door into full color." No No No comes out September 11.
Super Unison
Song: Recognize You
from Super Unison EP
Lars's final pick came to him as a recommendation from bassist Ian Miller, who shares a love of "all things heavy and all things power pop," two distinct roads that converge somewhere near this track from Super Unison. "Recognize You" is high-velocity punk that hearkens back to mid-aughts post-punk band Pretty Girls Make Graves. It's rock that isn't afraid to be danceable, with angles as sharp as its hooks are catchy. Super Unison EP is out now.