Guest DJ: Kate Tempest On The Power Of Words
Guest DJ: Kate Tempest On The Power Of Words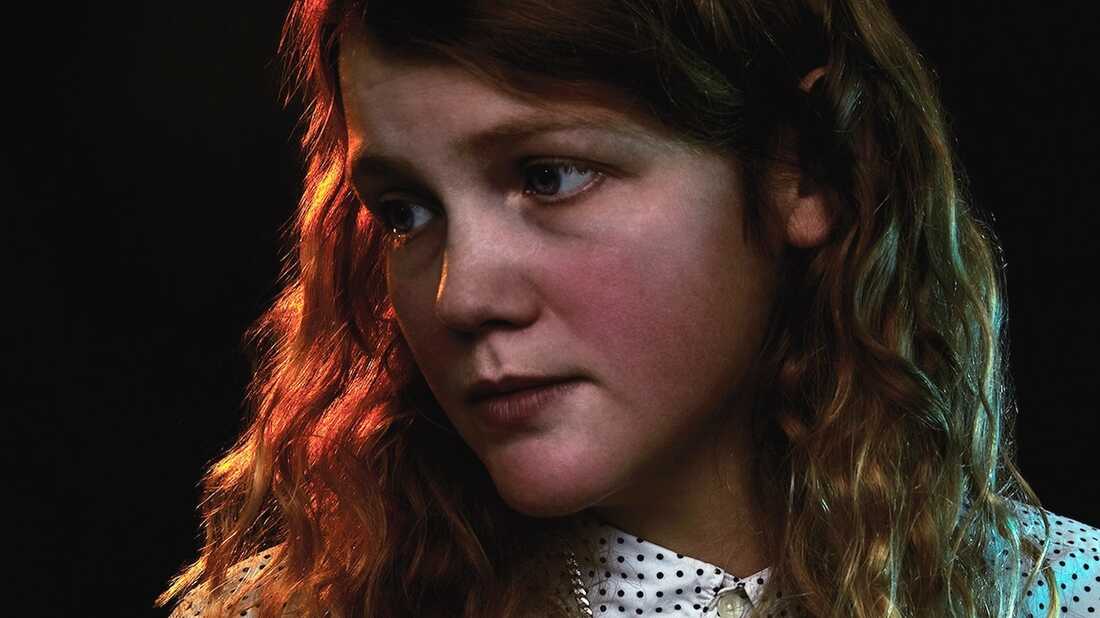 London poet, playwright, and hip-hop artist Kate Tempest was Bob Boilen's favorite discovery from the SXSW festival this year. Her gripping performance style and obvious commitment to connecting deeply with her audience led Bob to her stunning 2014 record, Everybody Down, a searing but empathetic character study of three young Londoners.
We asked Tempest to be our guest DJ on this week's episode of All Songs Considered to find out the story behind her stories. Unsurprisingly, the songs by other musicians that she chose to play point feature sharp, contemplative lyrics and artists who have never compromised their work in the name of popularity or commercial success. From a life-changing experience with the rapper RZA to the Dylan that woke her up to the power of words, the music Tempest talks about on our show is all about the ways music can break down walls to communicate directly with whoever's listening.
You can hear the whole interview with the listen link above and read excerpts in our playlist below.
Songs Featured On This Episode
Kate Tempest
Song: The Beigeness
from Everybody Down
On performing live:
"For me, what I've learnt from all these years of performing and rocking around [is] the most important people in the room are the people in the audience. This is what it's all for. This is why anybody does anything. It's for this energy, this gathering of people in the room. If you're telling a story, the most important part of any story is the people that are hearing it. That's why it will live. So I have huge respect for the gathering of people.
"And also, in other cultures and in other times, the artist had a role in their community. It wasn't just about this ego-driven pursuit of glory or this 'art in a vacuum' idea. It was to speak with and for the community. That's something that I feel very strongly [about] when I'm in live performance. It's about my place within this thing. This isn't about me; it's about us in the room, and if I can have some access point into all these people's hearts and minds, I need to at least return that, at least be there in the moment and let them know it's real."
Bob Dylan
Song: It's Alright, Ma (I'm Only Bleeding)
from Bringing It All Back Home
"My dad was a massive Bob Dylan fan, and he used to play it in the house all the time. He'd play Bob Dylan and talk to me a bit about the lyrics — why he thought this was a beautiful line or why this particular thing made him think of his past. So Bob Dylan was always a big lyrical presence in my heart and soul.
"There is optimism because it's so beautiful. It's him. The optimism comes through the poetry, I suppose — through the lyrics. The fact that you can put words to these feelings, that you can makes something that speaks so truly ... for me, that's kind of optimistic.
"It's such an incredible lyric. For me, it's the perfect lyric: 'He not busy being born is busy dying.' It's so rich. Although I began through listening to him with my dad, this was the first song where I heard this under my own steam, in my own right and understood this on my own terms. So this is my moment of Bob Dylan, of, 'Okay, you're mine now. You're not just something that belongs to a previous generation. I get this.'"
Gravediggaz
Song: Twelve Jewelz
from The Pick, The Sickle and the Shovel
"When I found this record, this girl who was the coolest girl I ever met — she knew loads about government conspiracies, and she was like this super cool girl — she told me about Gravediggaz. She made me check them out. I fell in love with Too Poetic, the rapper from Gravediggaz. I couldn't believe this album. There's just something about the parabalistic nature of RZA sometimes, when he just goes there and he's so gracious.
"When I was younger, I managed to get tickets to see RZA when he was touring as Bobby Digital. It was a few years ago, but not that long ago — maybe five or six years ago. I was watching the concert and Bobby Digital ... You know, it's the kind of party thing. And I'd never really been a party hip-hop lover. I want it to be deep and I want it to mean something. So I was watching the Bobby Digital show, and it was incredible, and he was pulling out liquor for everyone in the front row, and it's all good and fun. But then he gets to the end of the show. He walks offstage and I'm kind of screaming at him for '12 Jewels,' just screaming at him, like 'RZA!' I'm at the front. 'Play '12 Jewels!" He comes back out. He's like, 'What?' He sees me in the front. He's like, '[This] white girl's asking me for '12 Jewels?' He was really confused. So then he came back out and he did it a cappella, the whole verse, straight into my face. He held my hand for a couple of bars. He was just leant down off the edge of the stage ... You know, I used to rap that verse to myself on the way home from school, and he was just rapping it to me at this club. And my friend was at the back of the club and ... he didn't know I was there. ... He was like, 'I knew it was you. I knew you were at the front.' He didn't even know the verse, but when he started hearing it — the story about this old guy — oh man. It still just fills me with tingles just to think about [it]. Because Wu Tang, they're like gods, obviously ... they're like gods. They're just men, they're just humans, but that's one of the moments of the power of lyrics, the power of words."
Kate Tempest
Song: Lonely Daze
from Everybody Down
"Dan Carey, who's the producer, is just amazing — such an amazing, genius guy. I'm lucky to have found this producer in my life. I think every vocalist, we dream of meeting this producer who can understand, and who can create space for you and unlock doors for you and all this kind of stuff. Dan Carey completely understood my voice, how to record, my temperament, what my brain needed in order to be able to make the connections it needed to make.
"[Lonely Daze] was the first demo we made. Before we had the idea for who these characters were, before I knew that I wanted to tell a long story, we started writing this demo in his downtime because he's so busy. [We] had a couple of hours on a Saturday afternoon. I ran down to the studio. We start making this thing. There wasn't Pete and Becky — it was just me and her, and it was just writing. [We] got to the end of this thing, and we were both like, 'Whoa, what is this?' There's something about what I do that pushes him to find particular melodies. Then he does that, and I rap a bit differently, and he realizes that that means I'm into it. We have a very kinetic relationship. We're as much a part of each other's discipline. I write the music, he writes the lyrics, I write the lyrics ... It's really, really cool."
Kate Tempest
Song: Bad Place For A Good Time
from Bad Place For A Good Time
"I was in a band called Sound Of Rum before — we put out a record out on an indie label in the U.K. Dan came to one of our gigs. There was not many people there, but there was just this guy stood in the middle of the room with these crazy eyes that he has, staring. [I thought,] 'Who's that guy?' So we started this relationship. Because he was so busy, he was a big deal, and I was working as a playwright. It was hard to get into the studio with him. It took a good few years. We've been around each other, but we've been working together properly for two years now, or three years. But it feels like forever."
Micachu & The Shapes
Song: Lips
from Jewellery
"[I love] anybody that's doing their thing, that's being real. I love to see somebody being real onstage. That doesn't necessarily mean they have to be connecting with me and telling me that they're there, but [they have to be] just answering to their own thing. Mica Levi (Micachu) is a perfect example of this, [and someone] who I feel very lucky to call friend as well as influence and inspiration. When I see her onstage, it's such brilliant because she has no front. There's nothing between her and what she's doing and you. She's a direct conduit for this thing that she's able to do."
Mica Levi
Song: Mirror To Vortex
from Under the Skin
"[Levi] made the soundtrack to this film called Under the Skin directed by a guy called Jonathan Glazer. The soundtrack is astonishing. And this is from a woman who can make the darkest, harder two-step garage beat one minute, and then play this hardcore punky digital [broken ukulele] ... And then she's made this incredible score. She doesn't divide these things. There is no high a low culture; this is just her. This is her output. I find it very inspiring to watch her. She's very cool."