Guest DJ: Leon Bridges
Erin Margaret Alison Rambo/Courtesy of the artist
Leon Bridges grew up listening to Usher, but his music suggests influences a generation removed. The Texas singer pairs irresistible pop charm with tightly-executed song structures. But his throwback act is no mere nostalgia trip.
In fact, Bridges explains in our interview that he never intended to write soul music. He grew up a voracious and diligent listener, drawing as much from the neo-soul of Ginuwine as from the guitar work of Crosby, Still & Nash. Singers overshadowed by the likes of Sam Cooke — Arthur Alexander, Roy C. — were central to his musical education. It was only after he had written many of his best songs that friends noted echoes of the past.
That's independence to admire. Listen as Bridges walks us through the sounds he discovered young before writing and recording Coming Home.
You can hear the whole interview with the listen link above and read excerpts in our playlist below.
Songs Featured On This Episode
Ginuwine
Song: Tribute To a Woman
from The Life
"I was 10 years old when I first heard Ginuwine. I remember being at a friend's house, and the music video came on. I was just like, 'What is that?' I was just kind of drawn from there. Ginuwine, he started around the mid-'90s, and he was almost a pioneer in what he did because prior to that, you had a lot of R&B music, but when he came on the scene — lyrically, it wasn't mind-blowing — but it was very smooth and just a lot of great melodies and great phrasing. ... The way he sang was just something that really spoke to me."
Sam Cooke
Song: Bring It on Home to Me
from Best of Sam Cooke
"The first time I heard Sam Cooke was in the Malcom X film. I was with my father, and that's the first time I heard his song. I remember my father telling me the story of Sam Cooke. I was actually really intrigued as a kid, but none of that carried over to make me want to write the music that I am writing today.
"There had been a time where a friend of mine, he had asked me if Sam Cooke was one of my inspirations. Of course, I had never really listened to Sam heavily like that. So I went to listen to him and other artists from that era. ... I felt bad as a singer and songwriter that I didn't know my roots. ... After listening to Sam Cooke, I was seeing some similarities as far as some of the runs that I was doing. I was seeing, within Sam Cooke and other artists from the '50s, they were doing the same thing.
"I saw how soul music was created by black people. And not to say that we're the only ones entitled to it, but I saw the black music of today, and I saw that nobody was really carrying it on. So I felt that as a young black man, I needed to go back to the roots, to where it all started. Not to say that I wanted to be the next Sam Cooke or the next anything, but it's just a sound I fell in love with and wanted to make it for myself."
Roy C.
Song: Shotgun Wedding
from Best of the Roy C. Collection
"[Roy C] is [still alive.] Somebody commented on a photo I posted of him on Instagram and was like, 'Yeah, my mom just saw him at a concert recently.' I was like, 'What? I need to be there.'"
Arthur Alexander
Song: Keep Her Guessing
from Greatest Hits
"I actually just found out about [Arthur Alexander] from my buddy Nick Waterhouse. I just love his subtlety and country sound. ... He made amazing music."
White Denim
Song: At Night In Dreams
from
"[Austin Jenkins and I] met at this bar in Fort Worth. I was wearing my high-waisted Wrangler denim, and his girlfriend had come up to me and was like, 'Hey, you've got to meet my boyfriend! He likes to wear Wranglers.' That was the first time we met. We sat and talked about music; he said he was a musician and I told him I was a musician, but he never said what band he played in. He saw me a week later. I was playing solo at this little club called Magnolia Motor Lounge in Forth Worth. After I got done playing, he came up to me and was like, 'Man, we've got to record some songs.' After he left, the bartender was like, 'You know that's Austin Jenkins from White Denim, right?' I was like, 'Who's White Denim?' ... When I first met him, I wouldn't have guessed that he would have played this music. I thought he was just a country singer. But there was something about him. I knew when he approached me that it was something special."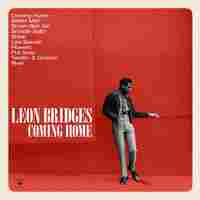 Leon Bridges
Song: Brown Skin Girl
from Coming Home
"We sat down at [Austin's] crib, and I just played out all my songs [on] acoustic guitar. [We] recorded it on his little phone. He sent back some GarageBand arrangements, and I was like, 'Whoa.' I was just seeing my vision really come to life. When I decided to go down this path, it was just me on guitar. I'm a guitar player, so I didn't see a future. This is what I made, this is what made me happy, but I didn't see it really going anywhere.
"[I wrote this song for] my ex-girlfriend, Analisa Garcia. It's funny — I had met her at the same bar that I met Austin [in]. It's a magical bar. It's called the Boiled Owl Tavern in Fort Worth. ... It's funny ... the vibe was different when it first started out with just me strumming. I think the arrangement that Austin came up with was genius."
Crosby, Stills & Nash
Song: Just a Song Before I Go
from CSN
"I remember hanging out at Starbucks. There were these older guys who would sit around and play Crosby, Stills & Nash songs. I was just so in love with music. I would just go hang out with them, and I would try to sing and harmonize with them. I didn't even know the songs. They were like, 'Hey man, you should buy a guitar one day.' ... One of the songs that they would play was 'Just A Song [Before I Go]' by Crosby, Stills & Nash. That was one of the songs that made me go out and buy a guitar. ... It was special for me because I was very hungry to play and learn and sing. The fact that these guys opened the door and let me hang out with them — it was great hearing those harmonies. It was kind of a new world for me because I didn't know anything about that style of music."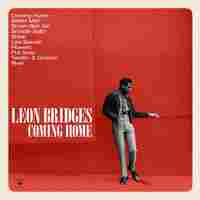 Leon Bridges
Song: Pull Away
from Coming Home
"When I was in college, there was a girl named Kyree Reynolds. She would bring her guitar to school. It was just something about the sound of it. What drew me to [the guitar] was the fact that it was so portable. I was hungry to play, and the thought of going out on the street and playing in front of people was something that really drew me to it.
"I am [shy]. It's kind of weird — I get shy when I'm around new people, still, even when I'm onstage. I come from not really wanting to be in lights or known or in front of people."