Work Hard For The Money: A Playlist For Labor Day
Work means a lot of things to a lot of people. It can be a hustle, it can be a drag, it can be what gets you out of bed in the morning, it can be what puts food on the table. In honor of our multi-faceted feelings about the ol' 9-to-5, and to celebrate Labor Day, we've got a song premiere from Banarama-by-way-of-Brooklyn duo Fever High, produced by Fountains of Wayne's Adam Schlesinger. Their debut EP, All Work, is set for release Oct. 9, and we've got the premiere of the title track. It's breezy, simple and fun — everything a three-day weekend should be.
But that's not all! The NPR Music team also brainstormed some of our favorite work-related music, and we've put together a little 6-song teaser playlist. To hear more of the team's Labor Day soundtrack, head over to the NPR Music Spotify page.
Enjoy the long weekend, and please let us know your favorite labor — or quittin' time — tunes in the comments section.
Work Hard For The Money: A Playlist For Labor Day
Just a Temp
from So Pretty
by The Hazzards
We first wrote about ukulele duo The Hazzards in 2006, and this song still makes us laugh (and cringe). Long live the temp.
Working for the Man
from To Bring You My Love
by PJ Harvey
If the great PJ Harvey were ever actually caught dead working for The Man, this would be her soundtrack.
Work Song
from Work Song
by Nat Adderley
Traditional call-and-response style singing from the Deep South influenced Floridian cornetist Nat Adderley's classic.
Coal Tattoo
from Harlan County USA: Songs of the Coal Miner's Struggle
by Various Artists
It beats working in the mines ... unless you already work in the mines.
(Hazel Dickens was a lifelong advocate for coal miners in particular and working people in general. She died of pneumonia in 2011.)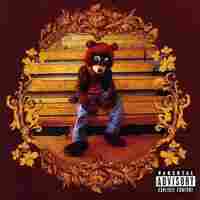 Supermodel (You Better Work)
from Supermodel of the World
by RuPaul
Some of these songs are a little down on work. Here's a decidedly pro-work anthem to get us back on track.