New Mix: Diet Cig, Hamilton Leithauser & Paul Maroon, Georgia And More
On this week's All Songs Considered, Bob Boilen is getting excited for the CMJ Music Marathon in New York and Robin Hilton is just plain getting excited. Bob shares some of the things he's most eager to hear at the festival, like Georgia's one-woman musical melee and two vastly different bands with Upstate New York connections: the innocent Florist and gritty Diet Cig. Robin pushed through a listening funk and finally found some songs he loves: Hamilton Leithauser and Paul Maroon of the Walkmen reunite, Motel Beds bring pop music to the wee morning hours with "4AM" and Twin Limb offers up an accordion-based breakup anthem. Get excited!
Songs Featured On This Episode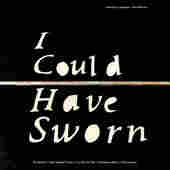 Hamilton Leithauser & Paul Maroon
Song: Immediately Alone
from I Could Have Sworn
The Walkmen may be on indefinite hiatus, but the band's frontman Hamilton Leithauser has reunited with guitarist Paul Maroon for "Immediately Alone," a beautifully simple ode to lazy mornings. The piano, recorded at the home of Leithauser's in-laws, remains a constant behind shimmering cymbals and reflective vocals.
Diet Cig
Song: Dinner Date
from Sleep Talk/Dinner Date
Diet Cig's driving, percussive "Dinner Date," from the duo's limited edition 7" single, is the ideal anthem for any arm-wrestling contest (as the recently released video proves). Don't be fooled by singer Alex Luciano's powerful, childlike voice — she'll bend your wrist and bring you down.
Twin Limb
Song: Don't Even Think
from Anything Is Possible and Nothing Makes Sense
This is not your typical accordion song. On "Don't Even Think," written by Twin Limb co-founder Lacey Guthrie after a bad breakup, the instrument drones behind thudding drums, strings and guitar noises. And like the recovery from a bad breakup, the song is hopeful and just a little dissonant.
Georgia
Georgia Barnes does it all. Everything heard on "Move Systems," from the buzzing bass to the sing-song rapping, was meticulously performed by Georgia (who will play in New York on Wednesday at NPR Music's showcase during CMJ) for her self-titled, self-produced album, released last summer.
Motel Beds
Song: 4AM
from Mind Glitter
Anyone up at 4 a.m. is either having a great time or looking for answers. Paul John Paslosky was the latter when he wrote "4AM," an upbeat, anthemic pop song from Motel Beds' Mind Glitter, out Oct. 23.
Florist
Song: Vacation
from Holdly
"Vacation" is a thoughtful, sentimental track from Florist's new EP, Holdly. Florist's Emily Sprague moved from Albany to Brooklyn to join the Epoch Collective, which also includes Eskimeaux, Bellows and Told Slant, which shares drummer Felix Walworth with Florist.