New Mix: Weezer, Mike Milosh And J. Viewz, Savages, More
New Mix: Weezer, Mike Milosh And J. Viewz, Savages, More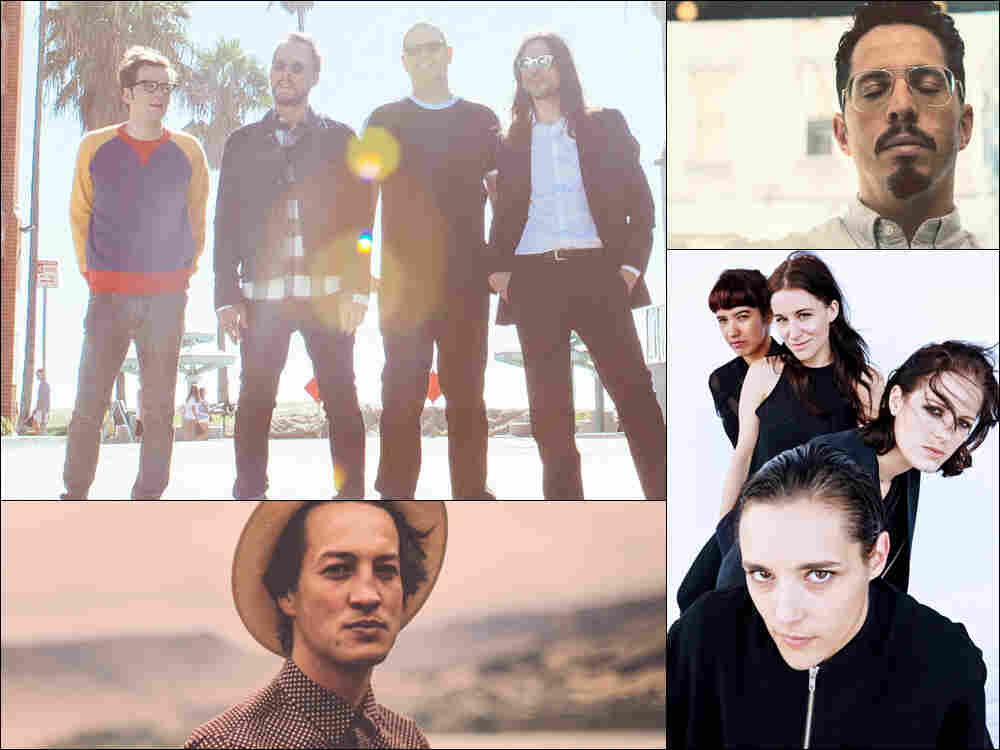 This week on All Songs Considered, Weezer is back with an insanely catchy new single that takes on everything from sexism to religion, filtered through Rivers Cuomo's playful sense of humor. Marlon Williams puts his choir boy-meets-punk rocker touch on country music, King Gizzard & Lizard Wizard brings us back to the sunny '60s and Savages forcefully reminds us that love is the answer.
Also on the show: We call up Mike Milosh of Rhye, who explains his part in a collaboration with j.viewz on "Don't Pull Away," a song Milosh says was written in part as a message to his wife after a grueling year of touring. "Don't Pull Away" is part of the DNA Project, a venture by j.viewz to document the entire process of creating a record from start to finish.
Songs Featured On This Episode
Thank God For Girls
from Thank God For Girls
by Weezer
On the surface, "Thank God For Girls," Weezer's new single is a typical, feel-good party anthem. But listen a little harder behind the driving drums and classic Cuomo vocals and you'll hear clever twists on traditional gender roles, religion and misogyny.
Hello Miss Lonesome
from Marlon Williams
by Marlon Williams
Forceful and fun, "Hello Miss Lonesome" is finger-pickin' good. Marlon Williams is the New Zealand choirboy son of a punk rocker who masterfully combines church choir harmonies with a punk rock attitude in a country song.
Bone
from Paper Mâché Dream Balloon
by King Gizzard the Lizard Wizard
Kaleidoscopes, flowers and sunshine beam from "Bone," a departure from King Gizzard & the Lizard Wizard's usual raucous rock. This song has all of the cheery '60s vibes of an episode of H.R. Pufnstuf.
Don't Pull Away
from The DNA Project
by j.viewz & Milosh
Mike Milosh of Rhye was recruited by j.viewz to lend his soft, beautiful voice to viewz's DNA Project, which documents the processes of making a record from inception to completion. "Don't Pull Away" perfectly toes the line between cheesy and sincere.
The Answer
from Adore Life
by Savages
Love is the answer — furious, frustrating, aggressive love. "The Answer," from Savages' forthcoming album Adore Life, due out Jan. 22, draws contrast between the romantic message of the lyrics and the thunderous tone in which it's delivered.