So ... I'm Going To Be On 'The Simpsons'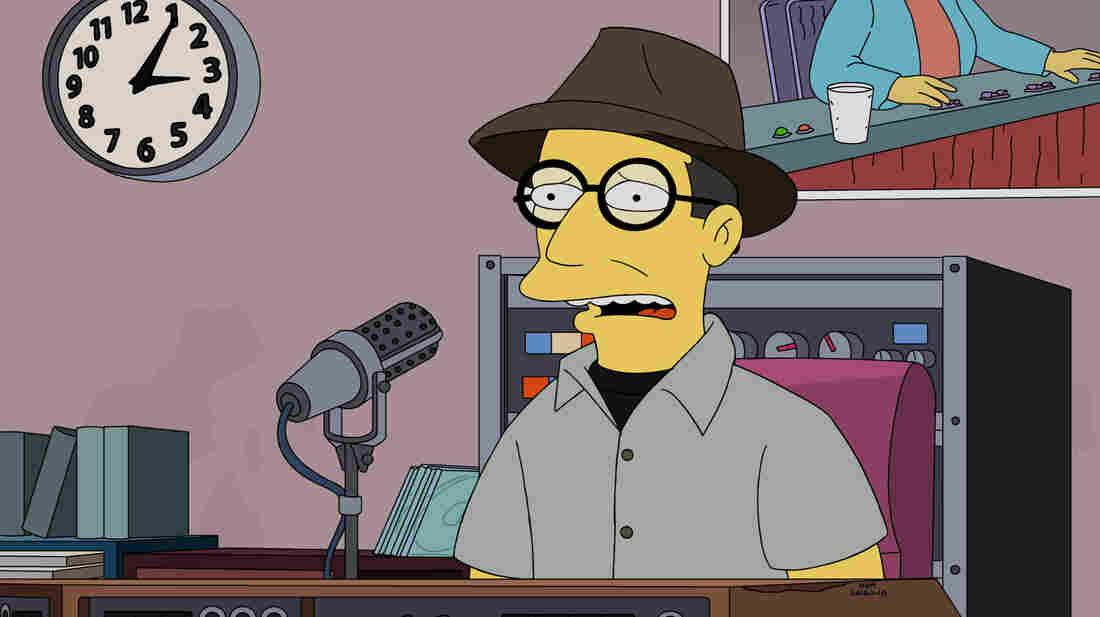 It's been a good year.
I'm about to have my first book published. I'm making an album with my band Danger Painters. I have a great job, a music show I love and a concert series at my desk. I directed All Things Considered for 18 years. I feel like I'm becoming a pretty decent photographer. I'm a proud father with a cool son. But with all that I've done, the one thing that seems to drop jaws the moment I mention it is that I was cast as a minor character on The Simpsons. I play myself, sort of — the host of a radio show in Springfield called "Mountain Trax." Natalie Maines also does a voice in the episode. I've told you all I'm going to tell you. The episode airs Sunday night, as The Simpsons has done since time began.
Here's a clip: