Haley Fohr Has Reverse-Chris Gaines'd Us With Jackie Lynn's 'Alien Love'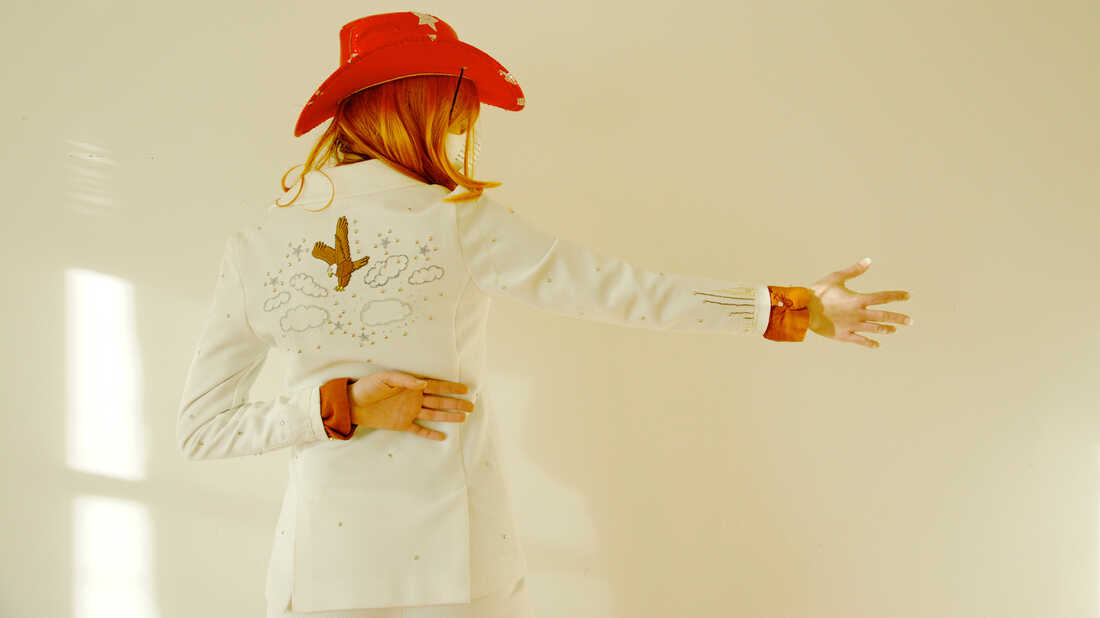 Julia Dratel/Courtesy of the artist
Haley Fohr has reverse-Chris Gaines'd us. As the primary force behind Circuit Des Yeux, Fohr makes dark, grandiose, harrowingly stunning folk-rock music, to put it simply. Under her alter ego as Jackie Lynn, she strips the massiveness of Circuit Des Yeux down to moody electronics, a red plastic cowboy hat and back-alley felonies as she takes the form of a bad-ass, cocaine-dealing character worthy of a Quentin Tarantino film (seriously, read the "bio").
Jackie Lynn's self-titled album exists in an alternate world where outlaw country dreams of synth wires and clops along to drum machines, and where Fohr's moaning baritone narrates the seediest story ever told. Here's the hypnotic "Alien Love," which lures us into Jackie Lynn's cool and dangerous world.
Jackie Lynn comes out June 10 on Thrill Jockey.