New Mix: The Tallest Man On Earth, The Lemon Twigs, Lisa Hannigan, More
New Mix: The Tallest Man On Earth, The Lemon Twigs, Lisa Hannigan, More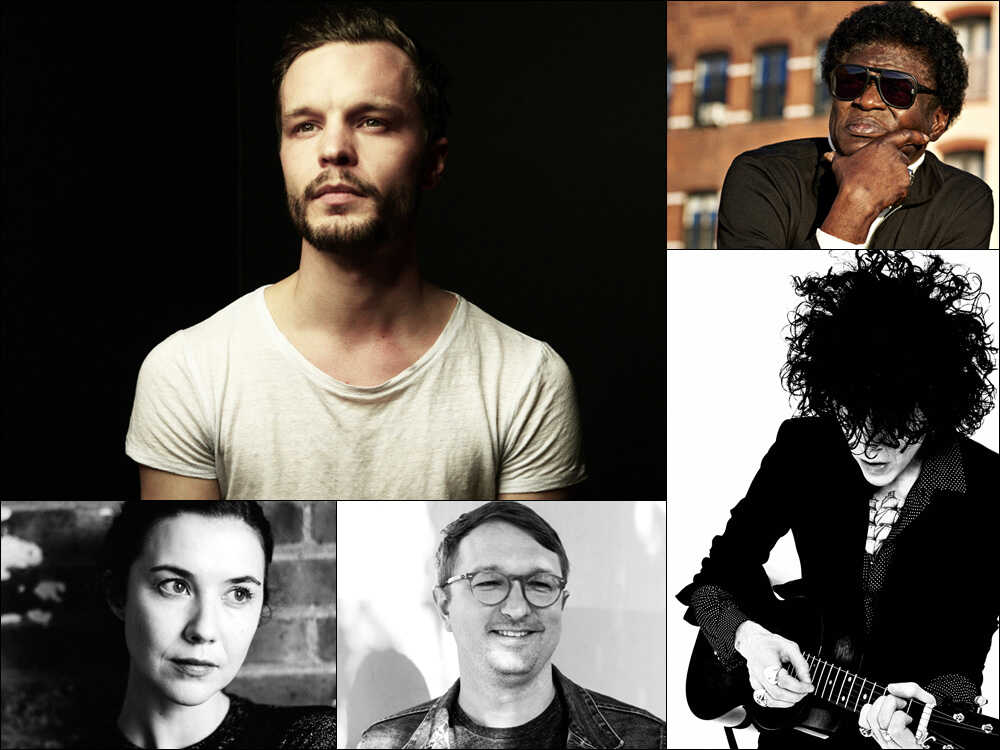 On this week's All Songs Considered mix, we play songs about longing, loss, and healing, with premieres from The Tallest Man On Earth, pop singer LP and more.
Co-host Robin Hilton opens the show with "Strange," a track LP wrote after realizing that what unites is how strange and wonderful we all are. Host Bob Boilen follows with a psychedelic track by two teenaged brothers from Hicksville, Long Island who go by the name The Lemon Twigs. We also hear from singer Adam Torres for the first time in nearly a decade and share a song by Charles Bradley that connects Black Sabbath with James Brown. Plus: One of Robin's all-time favorite singer-songwriters, Chris Staples, is back with another heartbreakingly beautiful album called Golden Age, and we play a brand new song from The Tallest Man On Earth. We end with a song for those we've lost, "Prayer For The Dying" by Lisa Hannigan.
But first, Robin tells us that he can, in fact, see stars from his house in the suburbs, shares why he loves letting his dog out right before bed and how it all ties in with this week's mix.
Songs Featured On This Episode
LP
Song: Strange
from Death Valley EP
"Strange" is a pop-hymnal off the soon-to-be released Death Valley EP by the L.A.-based songwriter Laura Pergolizzi, known as LP. The song reflects on a rough patch Pergolizzi went through in her life and attempts to describe all of the emotions that come with feeling strange.
Death Valley is out June 17 on Vagrant Records.
01As Long As We're Together
The Lemon Twigs
Song: As Long As We're Together
from As Long As We're Together
This is the very first single released by the two teenaged brothers who write and perform as The Lemon Twigs, and when "As Long As We're Together" starts, it feels like something is almost wrong. The recording quality is jarring and unmistakably lo-fi. But before you know it, the song explodes into a swaying, psychedelic anthem that brings together the best parts of early Tame Impala and orchestral rock ballads from the '60s and '70s. "As Long As We're Together" was recorded by Foxygen's Jonathan Rado.
The Tallest Man On Earth
Song: Time Of The Blue
from Time Of The Blue (Single)
The new single from Kristian Matsson, better known as The Tallest Man On Earth reflects the way that solitude can lead to moments of clarity. Recorded late one night while Matsson was on tour, the track paints dreams as landscapes and shares sweet sentiments of "the vastness of 'I love yous.'"
Adam Torres
Song: Outlands
from Pearls To Swine
"Outlands" is a deep and beautiful track, with profoundly moving lyrics that features percussionist Thor Harris on drums and Aisha Burns on violin. After putting out his cult classic debut album 10 years ago, Torres dropped out of the music industry.
Adam Torres' new album, Pearls to Swine is out Sept. 9 on Fat Possum.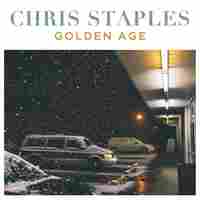 Chris Staples
Song: Relatively Permanent
from Golden Age
One of Robin Hilton's favorite artists, Chris Staples has been through a lot, from health problems to a bicycle accident and a long-term relationship coming to an end. In the process of putting himself back together, Staples wrote Golden Age, which refers to a past often over-idealized.
Golden Age is out Aug. 19 on Barsuk.
Charles Bradley
Song: Changes
from Changes
When you hear his voice, it's hard to believe that it took Charles Bradley 60 years to find a major audience. "Changes" is a surprising cover of a Black Sabbath song, done in the style of James Brown. It's an unbelievable marriage of heavy metal lyricism and the powerful, soulful quality of Bradley's vocals.
Changes is out now on Daptone Records.
Lisa Hannigan
Song: Prayer For The Dying
from At Swim
"Prayer For The Dying" is a heart-wrenching hymn about loss. Irish singer-songwriter Lisa Hannigan's lyricism is powerful, and with booming crescendos, the loss she sings of is amplified.
"Prayer For The Dying" is on Hannigan's new album At Swim, out Aug. 19.