Recommended Dose: Our Favorite Dance Tracks Right Now
Recommended Dose: Our Favorite Dance Tracks Right Now
Sarah Ginn/Courtesy of the artist
One of dance music's many great attractions is the standing offer of leaving behind the world's darkest tendencies and day-to-day squabbles for a few hours. Yet the primary reason such an offer is consistently valid, and more therapy than escapism, is that beneath what seem to be a simplistic, always-having-a-good-time veneer, dance music reflects the world that it is created in. In fact, at its best, dance music transcends it, becoming a possible model for organizing society's moving parts.
I doubt that anyone who first heard about the so-called "Brexit," the referendum that found the United Kingdom voting to leave the European Union, contemplated how this reflected the continent's dance-music scene. But if you look closely — from the digital cross-border collaborations to the highly internationalized scenes in its urban melting pots — the people on the dance-floors, and the artists who've been making the sounds that fill them, have been at the forefront of creating a multi-cultural EU. For these beat-driven participants, integration is a given and isolation is a creative death-spell.
Which is why this month, Recommended Dose focuses on new music not simply by artists based in the European Union (and yes, we do still include England in that ideal), but collaborations between them — and in a couple of cases, musicians living in Europe, who have arrived from distant lands. Because Brexit or no Brexit, this international miscegenation is the club's natural mix, and the digital globe's obvious future. Whether you vote for it or against it.
Until the next dose, you can follow us on Twitter at @Sami_Yenigun (Sami), @raspberryjones (Piotr) and @spotieotis (Otis), for our day-to-day listening selections.
Recommended Dose: Our Favorite Dance Tracks Right Now
Hidden Spheres, 'Well Well'
The latest release from U.K. imprint Rhythm Section bears many of the characteristics of the label's output thus far. Moody, deep and taking the lion's share of its inspiration from jazz records, "Well Well" is spacious, using only a few essential samples and drum sounds in the mix. Queasy synths and a relaxed groove make it perfect for warm-up sets, but it's also got a build and release (arriving around three minutes in), so the track could conceivably work during higher energy moments as well. Like much of Rhythm Section's work, it's anytime music, good in almost every context.
Timecode: 00:00 - 04:50
Well Well comes out July 16 on Rhythm Section International.
03Casa (Axel Boman Dub Mix)
Dinky, 'Casa (Axel Boman Dub Mix)'
Though born in Chile, Alejandra Iglesias (a.k.a. Dinky) has been making wonderfully varied music — including her version of snaky, minimal techno — in Berlin since the early '00s. Axel Boman is part of Stockholm's Studio Barnhus crew, creating playful European house music from odd sounds and fragments. Where Alejandra and Axel meet is in a shared love of melody and harmony, and this remix of her new track floats on gorgeously layered vocals and synth chords, as the percussion drives the beat and the story. (Though a romantic quote about "regrets" from psychedelic pioneer Timothy Leary does have some say in the narrative department.)
Timecode: 04:50 - 11:30
"Casa" comes out July 11 on Crosstown Rebels.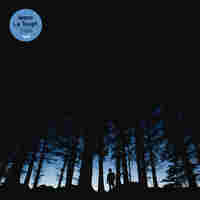 01Energy Flow (DJ Koze Splasher Remix)
Mano Le Tough, 'Energy Flow (DJ Koze Splasher Remix)'
The centerpiece of this deepest-dive remix by the German master Koze (a.k.a. Stefan Kozalla) arrives about five and half minutes in: an extremely diced voice from one of the great tunes on Trails, the excellent 2015 album by talented Irish upstart Mano Le Tough (Niall Mannion). The lyrical notion and the heartfelt, everyman intonation of the vocal (lyrics: "when you're holding on and you're letting go") are 100% electronic pop a la Caribou. Yet in Koze's mix, the floor and the context disappears from such a supremely emo sentiment — literally, at one point the diced vocal turns a cappella — and the thought becomes universal. It's a peak-time teardrop of a moment at the heart of a great mix.
Timecode: 11:30 - 18:13
Energy Flow (DJ Koze Remixes) is available now on Permanent Vacation.
The Supermen Lovers, 'Baroud'
Veteran Parisian producer Guillaume Atlan has been producing extraordinary French touch, filter-disco dance-floor fillers since the turn of the century (when "Starlight" was a major hit). "Baroud," off his new Absolute Disco EP, takes a more techno-centric approach toward the earworm, substituting melodic hooks and phrases for stanzas of cut-up vocals and snipped notions of rolling percussion. The cross-section of rhythms here have a mind all their own.
Timecode: 18:13 - 22:19
"Baroud" is out now on La Tebwa.
02Worst (Sinjin Hawke Remix)
DVA, 'Worst (Sinjin Hawke Remix)'
DVA (a.k.a. Scratcha DVA, a.k.a. Leon Smart) is one of Hyperdub's main men in London, a central figure of that city's incredible bass-driven continuum, having made everything from grime to up-tempo U.K. Funky beats. Sinjin Hawke (Alan Brismead) is a hip-hop-minded Canadian producer living (last we checked) in Barcelona, whose name recently popped up on the credits to Kanye's The Life of Pablo, but who's been creating bass-heavy booty tracks for more than a minute. Together, they've made this brass-sample monster that we've already seen getting the "reeeeewind" on the dance-floor, a wonderful slice of genre cross-pollination where B'more-club chops meets LDN glitches.
Timecode: 22:19 - 25:52
Take It All is available now on Hyperdub.