All Songs Considered: The Year In Music 2016
The Year In Music 2016
The Year In Music 2016
So much about this year in music felt weighty, ponderous and unforgettable. David Bowie put out his brilliant 25th record on his birthday in January. Two days later, he was dead. Leonard Cohen put out a record for his own 82nd birthday, and a few weeks later, he too was gone. And we lost Prince, George Martin, Pierre Boulez, Merle Haggard, Ralph Stanley, Bernie Worrell — and now I'm going to stop, because I'm getting sad again.
It feels like more music was released this year than ever before, and the fact that you could have access to 30 million songs for the price of nothing meant all of it was competing for your attention. So artists with money made events out of their albums. Beyoncé had her HBO special. Her sister Solange did a book. Frank Ocean built a staircase and two complete albums. Anderson .Paak put out two records for a total of 35 tracks. It's still not easy to say what Kanye did. And albums seemed to get longer: James Blake's 2011 record was a concise 38 minutes, while his 2016 album was exactly double that length. Everyone seemed to be trying to figure out how to stand out. Given the quantity, digging deep into these works of art was harder than ever.
So on this edition of All Songs Considered, NPR Music's Ann Powers, Stephen Thompson, Robin Hilton and I take a chronological audio stroll through 2016, looking at memorable moments and important releases. We'll also play a few lesser-knowns from our personal favorites, including Adam Torres, Greg Laswell and more.
--Bob Boilen
Songs Featured On This Episode
Lazarus
"Such a stunner of a record, such a beautiful record. But we didn't realize how prescient the song would be ... and how it sort of foretold so much of what was about to happen in 2016. The thing [Bowie] wanted most to do with this record was make a record with a big band. He found Donny McCaslin's jazz band in New York and put this record together. Even that band didn't know how sick he was when they recorded this record." —Bob Boilen
The Season / Carry Me
from Malibu
by Anderson Paak
"It was barely halfway through January, and all of a sudden we got this amazing full-length debut by Anderson .Paak. He had appeared all over the Straight Outta Compton soundtrack; he was somebody who was very much seen as a rising star as both a rapper and as a singer. He put out this record called Malibu kind of in the dead of winter ... and it was full of vibrancy, and light, and warmth and soul, and it's, definitely for me, maybe the most exciting debut of the year." —Stephen Thompson
Sweet By and By
from Southern Family
by Various Artists
"One of the big Nashville stories in 2016 was what I'm calling the development of a third way, or a middle path between mainstream country music and alternative, insurgent Americana ... following the incredible success of Chris Stapleton at the end of 2015. The producer Dave Cobb has been a huge leader in this. He works with many artists we love, like Jason Isbell, Sturgill Simpson, and he put out this record in the first quarter of 2016 called Southern Family. It was a concept album about the notion of family, and he asked many of his favorite artists, people he works with, who are all occupying this ... rich middle ground in American Southern country music. The artists on this album includes ... Miranda Lambert, who by the end of the year would release her own outstanding, maybe career-high album, The Weight Of These Wings. On this album she co-wrote a song with Brent Cobb, who also had a great debut, and it's called 'Sweet By And By.'" —Ann Powers
A Day in the Life
from Sgt. Pepper's Lonely Hearts Club Band
by The Beatles
"The reason I talk about George Martin is that one of the great losses of 2016 was [his] passing. ... I went on a book tour this year talking about songs that changed [lives] and the song that changed my life was a song that was produced by George Martin and it was 'A Day In The Life.' John Lennon had asked George Martin basically, "Could you imagine the end of the world in music?" And George Martin proceeded to take an orchestra and record them and then record them again, and then record them again, and then record them again and then put them all together." —Bob Boilen
Buy Featured Music
Song

Sgt. Pepper's Lonely Hearts Club Band

Album

Sgt. Pepper's Lonely Hearts Club Band

Artist

The Beatles

Label

Capitol

Released

2008
Your purchase helps support NPR programming. How?
Play That One Again
from Everyone Thinks I Dodged A Bullet
by George Laswell
"The record from the first quarter that was kind of a sleeper hit for me was by Greg Laswell — his record, Everyone Thinks I Dodged a Bullet. This record, one of the themes I found coming up again and again this year, for me, was 'right record, right time.' Artists made the right record at the right time in their lives, and a lot of inward-looking records that spoke to bigger pictures, bigger issues — a lot of music reflecting on identity and where the artists are in their lives. This was a record that Greg Laswell could have only made at this moment in his life. It's reflecting on and informed by a very painful divorce ... he went through with the artist Ingrid Michaelson. 'Play That One Again' is just a snapshot of a time where he finds himself at the end of the relationship, aching for all of it back and sort of wondering where all the time went." —Robin Hilton
Sorry
"This is a great record, and her previous record was one of my favorite albums in recent years. The fact that she managed to make two great, very different records with the highest possible commercial stakes, and still made a record that was very, very personal is interesting. This record kind of went through these waves of commentary. First, it was like, what is the album? Is the album this visual thing? Is the album this recording? And then it was, oh, is it all about her marriage to Jay Z, and what's going on? Who's Becky with the good hair? Then there was a whole discussion of what that means when you refer to someone as Becky with the good hair. And then finally, as the year progressed, everybody kind of just sat down and realized this is a fantastic record. This is full of not only a bunch of great songs, but a bunch of very different-sounding great songs." —Stephen Thompson
Your Best American Girl
"The whole first 45 seconds to a minute of this song is just one big inhale before this massive, massive letting-go. We talked about how the Beyoncé record was so much a statement about identity. That's all wrapped up in this Mitski record, too, about identity and expectation and what she wants to be versus what she feels she is. It's an incredible record." —Stephen Thompson
Buy Featured Music
Song

Puberty 2

Album

Puberty 2

Artist

Mitski

Label

Dead Oceans

Released

2016
Your purchase helps support NPR programming. How?
Drunk Drivers/Killer Whales
from Teens of Denial
by Car Seat Headrest
"There were many records this year that were full of ideas. And sometimes, those ideas didn't seem to tie together. What I loved about the Car Seat Headrest record was that every song had so many different ideas, yet it felt so cohesive. And it was simple. Basically, other than guitar distortion, it was the usual rock band. And yet, somehow, when most of us have given up on what rock 'n' roll can do and [are] looking to other music to point to a future, he managed to make a record that was as good as any rock record, maybe one of the best rock records of the century, and maybe one of the top 10 rock records ever made." —Bob Boilen
Daydreaming
from A Moon Shaped Pool
by Radiohead
"These are guys who are easing very well into middle age now, and they could've kept doing the fractured polyrhythms and crazy sounds and textures and all that stuff they've been doing for the last 10 [or] 15 years, but instead they made this, I find, profoundly beautiful and heartbreaking record ... informed, in part, by a breakup, the end of Thom Yorke's 23-year marriage. It's just more restrained, more introspective, and, I think, more beautiful than anything they've done before." —Robin Hilton
Drone Bomb Me
from Hopelessness
by Anohni
"[Hopelessness] is an album that confronts many of our most terrifying realities: climate change, war, the abuse of marginalized people, the abuse of women, the surveillance state — huge topics — within these songs that are danceable. They lift your spirit; they both cause you to confront the subject matter and also allow you to have the energy to confront that subject matter. Hopelessness reminded me of music from the '80s, a time when AIDS was ravaging America — and especially was ravaging the LGBTQ community in the '80s and '90s — and how dance music at that time was the way people refueled, the way people expressed their rage, expressed their hope in the face of death. I feel that Anohni has continued that legacy so beautifully with this album, and it's one that I return to all the time because I need it." —Ann Powers
Buy Featured Music
Song

Hopelessness

Album

Hopelessness

Artist

Anohni

Label

Secretly Canadian

Released

2016
Your purchase helps support NPR programming. How?
Cranes In The Sky
from A Seat At The Table
by Solange
"The whole Solange record that came out in September, so late in the quarter — it's another one of those records by a pretty big artist who put out this masterful work of art. [It's] a very potent, powerful record that is at the right time for that artist, the right record, the right sound ... It's so much more restrained than [Lemonade], but it's just intimate and quiet, and so spare, I'm tense listening to it sometimes." —Robin Hilton
White Ferrari
from Blond
by Frank Ocean
"One thing I love about Frank Ocean's Blonde ... is that it is something you can live with for a very long time and come back to in different ways and connect with. I like that feeling of blurred edges — I think it suits our time, I think it suits the way we live now. We live multiple identities on multiple screens, through multiple realities. And these, whatever you want to call them, post-albums, do that in really fascinating ways." —Ann Powers
Normal American Kids
"The name of the record, Schmilco, is just so dismissive. [Wilco] released it without any fanfare or forewarning, and said, 'Here it is.' What really strikes me about this record is the very name speaks to the primary theme of the record, which is speaking to the disaffected youth who don't care about anything, youthful ignorance, anger and frustration. It feels to me, this whole record, like a conversation Jeff Tweedy had with his son, Spencer all about growing up and this fumbling toward adulthood, and finding your place in the world. It opens up with this song, 'Normal American Kids,' and I defy you to just really listen to the words that he says, the poetry he speaks — it's so brilliant — and tell me that it doesn't speak to you in some way or at least speak to a time in your life." —Robin Hilton
715 - CR∑∑KS
from 22, A Million
by Bon Iver
"[22, A Million] is a lonely and searching record. In that way, I think it fits beautifully into a lot of the records we're talking about. ... It's Bon Iver's first album in five years. The first Bon Iver record, we talked about it so much we created the idea of the Iver jar, where I would have to drop a quarter every time I talked about how much I loved Bon Iver. And then a few years later, there's the record Bon Iver, which is this grandiose, kind of orchestral, but also with saxophones and in some cases electric keyboards — it's this huge, lush, grand sound. To me, this record finds the perfect midpoint between those two approaches. It's a grandiose record, but it's also a very, very intimate and vulnerable record. The phrase that I use to describe it a lot is it's like a scuffed-up jewel. It's gorgeous at its core, but the surface just has these pockmarks and cracks that he creates in the production process. It hits me like a whisper in a really powerful way. This is my album of the year." —Stephen Thompson
Juniper Arms
from Pearls To Swine
by Adam Torres
"What hearing so many of those affected voices did, for me, in 2016, was make me retreat to something that was very pure. Around this time of year in the third quarter of 2016 came a record by someone I'd never heard of before. His name is Adam Torres." —Bob Boilen
Buy Featured Music
Song

Pearls To Swine

Album

Pearls To Swine

Artist

Adam Torres

Label

Fat Possum

Released

2016
Your purchase helps support NPR programming. How?
You Want It Darker
from You Want It Darker
by Leonard Cohen
"The other total end of the spectrum as we go to our fourth quarter was probably the deepest voice on planet Earth. ... What I keep coming back to on this brilliant, brilliant record is, I imagine being Adam Cohen, being [Leonard's] son. He's a good musician in his own right, who produced his father's — what was obviously his last record. There's something so deep and touching about that to me." —Bob Boilen
Lay Low
from Everything Is My Family
by Crystal Fighters
"I actually played this on the show within the last couple of months or so — but I can't think of a song that has a better message to leave everyone with this year. That message is, we're all in this together. Even the name of this record is Everything Is My Family, which is just a beautiful sentiment on its own. This song is all about the importance of having love in your life — loving your friends, loving your family, loving total strangers — and how love is the ultimate purpose and meaning in life." —Robin Hilton
Buy Featured Music
Song

Everything Is My Family

Album

Everything Is My Family

Artist

Crystal Fighters

Label

PIAS America

Released

2016
Your purchase helps support NPR programming. How?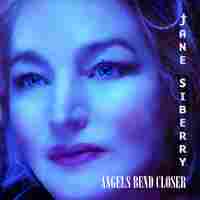 Everything You Knew As A Child
from Angels Bend Closer
by Jane Siberry
"Late in the year, as a kind of surprise, came a new album from an artist I loved for so long — Jane Siberry. I always find her music to be so comforting, to kind of carry me through my moments of anxiety and doubt. This album is called Angels Bend Closer, [and] the whole thing confronts those questions of, how do we keep living? And then it just lifts you up. This song is called 'Everything You Knew As A Child' and it is about exactly what I'm talking about, which is, in your darkest time, in your moment when you question yourself the most, to return to the feeling of innocence within, the feeling of wholeness within and to trust yourself. That's a message I've needed this year." —Ann Powers
Otherwise Disappointing Life
from Painting of a Panic Attack
by Frightened Rabbit
"I'm picking a song by the Scottish band Frightened Rabbit, a band I've really liked for a long time. The song title itself really speaks to so much — it's called 'An Otherwise Disappointing Life,' and when you listen to the song, it's basically just this sad-sack narrative, but what he's really doing is paying tribute to this love in his life that has brightened what has otherwise been fairly mediocre. I think, in a way it kind of sums up the year ... I like the sentiment of, in an otherwise disappointing life, you kind of help out." —Stephen Thompson
Buy Featured Music
Song

Painting of a Panic Attack

Album

Painting of a Panic Attack

Artist

Frightened Rabbit

Label

Atlantic

Released

2016
Your purchase helps support NPR programming. How?
Rapunzel
from I, Gemini
by Let's Eat Grandma
"This is a group called Let's Eat Grandma ...The song makes me laugh all the time, and I just love it." —Bob Boilen