Recommended Dose's Favorite Electronic Albums Of 2016
Thank goodness for the spiraling sprawl of dance and electronic music, as hard to define as it is to keep up with. It remains a cultural inspiration, distraction and declaration — especially in 2016. Because this was the year mainstream music criticism seemed to reach some sort of consensus as to what constitutes a big, important moment, while electronic artists remained committed on working through each event in their own idiosyncratic ways. Here was a case of local artists in their own scenes answering the questions most pertinent to them, which quite often reflected the world at large.
This is one reason Recommended Dose tries to downplay the notion of "best of" and reinforce that of "our favorites." These records — made in the well-established electronic music capitals of Berlin, Sheffield and Detroit, and hot spots such as Vancouver, Atlanta and Cairo — express the breadth and depth of what electronic music has to offer. Thank you for listening, keep safe on the dance floor, and please let us know what we missed and should hear in the new year on Twitter at @Sami_Yenigun (Sami), @raspberryjones (Piotr) and @spotieotis (Otis).
Recommended Dose's Favorite Electronic Albums Of 2016
Africaine 808, 'Basar' (Gold Channel Recordings)
Dirk Leyers and DJ Nomad's Berlin parties have been a central location for integrating global perspectives into the Euro dance floor, with the 12"s they've been releasing on Golf Channel as A808 making clear that their brand of multiculturalism wasn't simply "exotic sample + kick drum." The duo's debut brilliantly reinforces the complexity of culture swapping. Basar is a sampledelic soul fantasia, simultaneously traversing history, time zones and sonic spaces, with occasional live beats by highlife percussionist Eric Owusu and former Mouse On Mars vocalist/drummer Dodo NKishi helping keep the proceedings out of a purely digital realm. Basar is inspired in how it confronts many types of insular musical thinking with a groove and a smile.
Byron The Aquarius, 'Gone Today Here Tomorrow' (Wild Oats)
Byron Blaylock makes gorgeous house music — you need go no further than "Moments in Love," track two on this wonderful EP, to experience that. More importantly, what's happening on Gone Today is among the best examples of young black American producers engaging with soulful rhythm music that takes both hip-hop and house into account. The setting: lots of keys and synths, spongy basslines, occasional "party and bulls***" vocals, wonderfully relaxed tempos and attitudes, pristine construction. Though based in Alabama, Byron is part of what now feels like an international network. Call them the post-Brainfeeders, or Kaytranada's underground cousins. Here Tomorrow is one man's interpretation of the fresh direction a classic form is headed into.
Carl Gari & Abdullah Miniawy, 'Darraje' (The Trilogy Tapes)
This collaboration between a Munich electronic trio and an Egyptian composer/trumpeter/Sufi-chant singer sounds like a dystopian corrective to the good vibes of pan-globalist dance floors: tracks of Arabic incantations over bass-guitar drones and ambient squalls. It speaks to a life-out-of-balance energy — like an update on PiL's The Flowers of Romance. The exception is also the standout: "Ya Wayni," a pulsing bit of post-techno trying to move under waves of dubby reverb, clipped percussion and treated guitars. Less capital-A apocalyptic than a gorgeous expression of life during wartime in 2016.
Crooked Man, 'Crooked Man' (DFA)
Richard Barratt is among the secret geniuses of dance music hiding in plain sight all over the globe, a life-long Sheffield resident whose 1980s and '90s exploits contributed to the histories of desegregated partying and acid house and Warp Records. The man knows a good tune and a good beat, and his return as Crooked Man is sublime — imagine a master who's studied at both the Brill Building and the Hacienda putting on a seminar on dance music with vocals. Take your pick: the ambient techno of "Coming Up For Air," the electroclash of "The Girl With Better Clothes," the soulful Afro-house of "Preset" or the gospel-house of "Happiness." Political commentary not sold separately.
Steven Julien, 'Fallen' (Apron)
The album that the London producer until now primarily known as Funkineven decided to release under his birth-name is only nominally a dance record. It's more like a fusion-jazz joint, which in other years and lesser hands could have amounted to a recipe for disaster. But in 2016, Fallen was inspired at processing tangentially developing ideas (London electronic jazz and house music's post-Brainfeeder moment), while also remaining an incredible piece of self-expression. It has its share of broken-beat grooves and dance floor bangers, but the title track is a great synthesizer composition, and "Chantel" is one of the finest Bob James/Jaco Pastorius cops a dance producer has made since Hanna. This is not just an album, but an opening to a world of possibilities.
LNS, 'Heliacal Rising' (Freakout Cult)
When 2016 began, it was already fair to call the Recommended Dose crew enamored with the sounds emanating from Vancouver, specifically labels such as Mood Hut and 1080p. By year's end, the city's music is a staple of our listening diet, with LNS (née Laura Sparrow) in heavy rotation through an EP she made for Freakout Cult. Heliacal Rising is a deeply melodic and illuminating electro record, with tracks referencing the fantastic and the astral, made out of positive notions and sunrise headspaces. There's innocence and positivity here that 2016 simply did not deserve.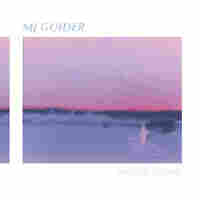 MJ Guider, 'Precious Systems' (Kranky)
New Orleans native Melissa Guion's debut album exudes no such innocence, filled with muted voices and electronics that emanate as though from behind a mixing-board fog. Yet despite this sonic haze, Precious Systems, essentially an industrial-ambient singer-songwriter album, is forcefully clear about what it is. This is a post-techno work, in which synth-y goths like Siouxsie Sioux and Ministry are as much a part of the lineage as, say, Basic Channel — and when all of these influences come together (as on "White Alsatian"), the results are almost poppy, if rarely happy. "Is there light on the inside? Sensory on the decline," Guion intones through the ambiance of "Lit Negative," always aware of the answer.
Moodymann, 'DJ-Kicks' (!K7)
If you've wondered what a DJ attempting to make a political statement (while also comfortably claiming plausible deniability) would sound like in 2016, may we introduce you to the best commercially released DJ mix of the year that also loudly and proudly asserted #BlackLivesMatter without explicitly saying anything of the sort. The architect? Kenny Dixon, Jr., a Detroit house lynchpin who has been one of the musical world's most underappreciated wonders for 20+ years, whether sculpting soulful recordings or spinning records. And this mix (30 tracks, 79 minutes) barely scratches how much KDJ can say with a crate.
Kaitlyn Aurelia Smith, 'EARS' (Western Vinyl)
Call us weird, but in our universe 2016 was the year that Kaitlyn Aurelia Smith became a star, one of the brightest. And EARS, one of the two albums she released this year (the other being a collaboration with Suzanne Ciani, another master of the Buchla analog synthesizer), was among the year's indispensable documents. At first blush, EARS is an immersive little synthesizer record — spacey, colorful, throbbing, like a Pipilotti Rist video come to sonic life. But burrow deeper, and compositions such as "Envelop" and "Arthropoda" are places you can get lost in, where phonetic poetry and mutating synthetic sounds find kinship.
SW., 'Untitled' (SUED)
Stefan Wust's 11-track masterpiece is a great example of the singularity that both helps define contemporary dance music culture and drives people crazy. It is an album without a name or track titles. This record is a data ghost in every way but the music, a remarkable set of compositions led by percussion and keyboards, falling somewhere between house music and jazz, ostensibly made by one guy in Berlin. It is undoubtedly the kind of elitist manuever that keeps most dancers at bay. It is also one of the best records you'll hear this year.