New Mix: Lana Del Rey, Bonnie 'Prince' Billy, Colin Stetson, Penguin Cafe, More
Lana Del Rey, Bonnie 'Prince' Billy, Colin Stetson, Penguin Cafe, More
Lana Del Rey, Bonnie 'Prince' Billy, Colin Stetson, Penguin Cafe, More
On this week's show: Music to cleanse the brain! Over the long holiday weekend I made the grave mistake of joking with my five-year old about "Sailing," the '70s soft-rock hit by Christopher Cross. For no apparent reason my son randomly asked me: "How far is paradise?" To which I replied: "Not far... at least not for me... And if the wind is right we can sail away and find tranquility." And that was all it took --this insidious earworm was lodged firmly in my head for the rest of the (long) weekend.
Bob Boilen and I wash all that away this week, starting with a bonkers song by Japanese pop singer Shugo Tokumaru called "Lita-Ruta," from his playful new record Toss. Singer Lana Del Rey is back with a dreamy new ode to the glory of youth; folk artist Bonnie 'Prince' Billy, often accompanied by his friends, has a moody new solo acoustic song about the dangers of losing sight of love; and Bob revisits a band he often used to play between segments on All Things Considered called Penguin Cafe, formerly The Penguin Cafe Orchestra. (You might remember this go-to favorite from any number of films or commercials).
All that, plus British composer, brilliant singer and electronic musician Tom Adams and the creative arts collective of Jeremy Larson known as Violents, featuring the singer Monica Martin of Phox. We close with new music from the mind-blowing — and gigantic — saxophone of Colin Stetson. -- Robin Hilton
Songs Featured On This Episode
Shugo Tokumaru
Song: Lita-Ruta
from Toss
We begin our show on a wackadoodle note with a new track from Japanese avant-pop artist Shugo Tokumaru. For his sixth record, Tokumaru interweaves musical snippets from fellow musicians into an eclectic sonic stew. "Lita-Ruta" is a bright and twinkly creature that evolves ceaselessly, much like a Pokémon. Toss comes out in US April 28 via Polyvinyl.
Penguin Cafe
Song: Cantorum
from The Imperfect Sea
In the early '70s, the late Simon Jeffes co-founded Penguin Cafe Orchestra, walking the line between folk, chamber music, and minimalism. Several years ago, Jeffes' son Arthur revived the ensemble, now called Penguin Cafe. We premiere a "Cantorum" from the group's forthcoming record The Imperfect Sea. The lofty and uplifting composition unfolds endlessly, marked by continuous moments of discovery. The Imperfect Sea comes out May 5 on Erased Tapes.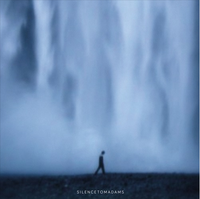 Tom Adams
Song: Sparks
from Silence
The career of pianist Tom Adams was jumpstarted at a Nils Frahm performance when the composer invited an audience member on stage to perform. Adams dazzled the audience with his unique style. "Sparks" is a hypnotic piece of perfection from the artist's upcoming debut, Silence, showcasing Adams' tender precision and fluttering falsetto. The album comes out May 5 on Kowloon Records.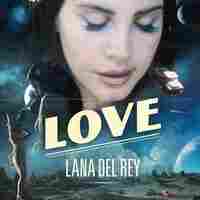 Lana Del Rey
From her earliest singles, New York pop artist Lana Del Rey caught our attention with her breathy vocals and lavish compositions. Now with four studio records under her leopard-print belt, the femme fatale returns with the neatly titled "Love." This downtempo number marks a thematic shift for the artist, who seems to reflect back on her youth rather than speaking from within it.
Buy Featured Music
Song

Love

Album

Love

Artist

Lana Del Rey

Label

Polydor

Released

2017
Your purchase helps support NPR programming. How?
Violents & Monica Martin
Song: How It Left
from Awake and Pretty Much Sober
"How It Left" resulted from a collaboration between singer Monica Martin of Phox and Violents, led by composer/producer Jeremy Larson. The project enabled Martin to jump into Larson's world, inhabiting a persona through song as if in a show directed by Larson. This lush siren song comes from the their upcoming album Awake And Pretty Much Sober, out April 28 on Partisan Records.
Bonnie 'Prince' Billy
Song: Treasure Map
from Southern Poverty Law Center Benefit EP
With "Treasure Map," veteran singer-songwriter Bonnie 'Prince' Billy yearns for a simpler time, but just beneath the surface burns a mighty fire. He warns of the dangers of yielding to material desire and losing sight of our values. The track concludes chillingly: "Love 'til it hurts or it will all go away / Pleasure is the order of the day / then ordered up against a wall and fire away." "Treasure Map" is part of the Southern Poverty Law Center Benefit EP compilation, out May 5 from The End of All Music record store.
Colin Stetson
Song: Spindrift
from All This I Do For Glory
"Spindrift" is the first single from shaman Colin Stetson's fifth solo project. The coveted session musician has reinvented saxophone music, integrating circular breathing, overtones, percussive key presses, and singing directly into the mighty horn. With his newest track, the one man army crafts an immersive tonal soundscape that could tranquilize even the most savage of beasts. All This I Do For Glory is out April 28 on Stetson's own 52Hz via Kartel Music Group.