New Mix: San Fermin, Andrew Combs, Puddles Pity Party, More
We've often joked on the show about the virtual circus that's endlessly unfolding in Bob Boilen's brain, where his childlike imagination dances to the sound of a whistling calliope. So, for Bob's birthday this week, it felt appropriate to begin our show with nearly seven-foot tall clown named Puddles who sings a surreal mashup of Johnny Cash's "Folsom Prison Blues" and The Who's "Pinball Wizard." We're not making this up. Watch the video in our playlist below if you don't believe me. It turns out that, apart from singing, Puddles never speaks, so we gave his assistant and interpreter Mike Geier a call to learn more about how this crazy mashup came to be.
We've also got a blistering country rock cut from singer Andrew Combs, who gets political on a song called "Bourgeois King." The baroque pop of San Fermin gets bigger than ever on the band's new full-length, Belong; the Paris-based singer known as ALA.NI croons like it's the 1940s; and NPR Music's Lars Gotrich stops by to blow our minds (and ear drums) with the scorching punk of a band called Exit Order, tempered by the hypnotic jazz of Joshua Abrams and Natural Information Society. -- Robin Hilton
Songs Featured On This Episode
Puddles Pity Party
Song:
from Folsom Prison Blues/Pinball Wizard Mashup
Puddles Pity Party is a clown that plays a mean guitar and only makes his voice heard in song. To kick off this episode, Bob and Robin speak to Puddles' associate and chief interpreter Michael Geier about Puddles' recent mash-up of two great tunes: The Who's "Pinball Wizard" to the tune of Johnny Cash's "Folsom Prison Blues."
Andrew Combs
Song: Bourgeois King
from Canyons of My Mind
This Nashville-based singer-songwriter combines elements of blues, gospel, and country in an epic, political tune. Powered by strings, sax and bluesy flute parts, "Bourgeois King" shows Combs at his most fiery. "This song is an observation of the 2016 election," he told us in an email. "In particular, one nominee who used fearmongering and deception to win his way into the Presidency. I never thought I would write a political song, but with such a strange past 12 months, I couldn't avoid it."
Joshua Abrams and Natural Information Society
Song: Sideways Fall
from Simultonality
NPR Music's Lars Gotrich brings us this hypnotic tune from Joshua Abrams and Natural Information Society. An important player in the Chicago improv scene, Abrams has spent a decade honing his skills at the guembri, a three-string lute from North Africa's Gnawa musical tradition. "Sideways Fall" combines mellow, jazzed-out patterns with Steve Reich's brand of pulsating minimalism.
Exit Order
Song: Mass Panic
from Seed of Hysteria
This feverish burst of noise also comes from Lars, who discovered the group last week at the Damaged City Fest in Washington, D.C. Exit Order features members from Boston-based bands like Leather Daddy and Green Beret, but swirls its fast hardcore-punk in chorus pedal effects for something bracing and frantic.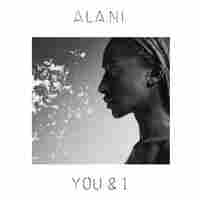 ALA.NI
Song: Cherry Blossom
from You & I
It can be quite refreshing when a contemporary musician bypasses 75 years of musical history. "Cherry Blossom," from British-born, Paris-based ALA.NI, sounds like a traditional pop tune of a time gone by, even down to the crackled recording. ALA.NI evokes greats like Billie Holiday and Edith Piaf — but in 2017, she's something all her own.
San Fermin
Song: Oceanica
from Belong
San Fermin is the artistic vehicle for classically trained Ellis Ludwig-Leone, joined here by a robust ensemble of musicians. "Oceanica" begins innocently enough — but soon, you're flung down a path full of frenetic, jazzy detours. Ludwig-Leone says this cut "is about the druggy effect of full-blown panic; how in a weird way it's this intoxicating feeling that you want to give into."