Guest DJ: How The Band Phoenix Made A Joyful Record In Chaotic Times
Guest DJ: How The Band Phoenix Made A Joyful Record In Chaotic Times
There's a joyful new album from Phoenix. Ti Amo is the Paris-based band's first record since 2013 and took the better part of the past four years to make. On this edition of All Songs Considered, I talk with guitarist Laurent Brancowitz and lead singer Thomas Mars about their work habits — how they create a palette of sounds for each new album and how they were able to make a joyful record at a time when Paris has seen horrific terror attacks.
The two members of Phoenix came to the NPR Bureau and I asked them to play songs by some of their favorite artists and through that lens we get a clear idea of how this band thinks about the music they make. Their song choices on this guest DJ show involve a lot of dance music but not for the reasons I'd expect. It's a conversation with many surprises and a look into the incredible detail and craft they've put into their new music.
You can hear the full conversation with the play button at the top of the page and read edited highlights about each song in the playlist below.
---
Songs Featured On This Episode
Alain Chamfort
Song: Chasseur d'Ivoire
from Amour Année Zéro
"It's a classic French '80s song and that's what we heard everywhere— it was on the radio— my parents had that vinyl. When you're very far from home those songs suddenly mean a lot. [The lyrics are] about dreaming of another life that is really not yours. So yeah, [listening to the song,] we were all smiling and we were all dreaming."
David Bowie
Song: Young Americans
from Young Americans
"[This] song we rediscovered when we were in the studio because we played a lot of videos from [the '70s television program] the Cher show and she sings that song with Bowie. It makes it hard to listen to this version because I miss Cher's voice on the verse. The whole thing was very summery and ice cream-y to us and very overwhelming. That's one of my go-to videos if you feel you need a little cheering up."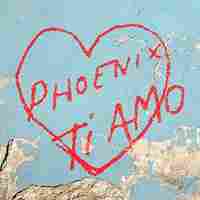 Phoenix
Song: Fior Di Latte
from Ti Amo
"[Fior Di Latte] is a song about desire, fior di latte being the most erotic ice cream the Italian could imagine...
"So I would say it's our kind of... 'Little Red Corvette' was Prince's choice, so we, as Europeans, picked Fior di Latte."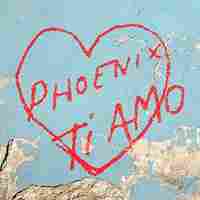 Phoenix
"It [J-Boy] came almost as a whole piece. The first take is very close to the final thing. But it took two years [to finish it]. It's like, we were missing two percent, and it took us a very long time to get there. We kept the natural [sound of an] exhale— that's the sound of relief— we kept it because we were all happy that we saw the end of this song."
Lucio Battisti
Song: Amarsi Un Po'
from Io Tu Noi Tutti
"We love these moments where people dream about something and they make it more beautiful than it actually is. And so this distortion to us is very important. It's exactly why we love Italians trying to do disco music, or David Bowie trying to be an R&B artist. Lucio Battiste and Mogol's 'Amarsi Un Po' is kind of an Italian version of dance music from the U.S. re-imagined through the perspective of an Italian genius. [In Italian, it] means it's easy to love a little bit but to really love something, that's the hard part."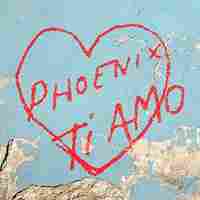 Phoenix
Song: Fleur de Lys
from Ti Amo
"On the record, Brancowitz (keyboard) plays Morse Code. He does it live too, so I hope people notice. I can't wait to play just for that moment to see him play this. There is a tool we use that converts sentences into Morse Code, but in Midi language. We use that a lot because it's a generator of freedom. And we love to introduce random things. We notice that chance is a better songwriter than we are."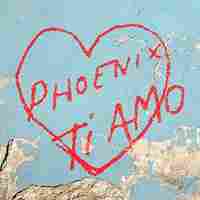 Phoenix
Song: Via Veneto
from Ti Amo
Phoenix wrote and produced Ti Amo in a studio in Paris not far from the attacks at the Bataclan concert hall and other Paris locations.
"It's a very joyful and hedonistic record. Very simple, but at the same time I think it's very clear that it was made during those times. If you listen to the lyrics all of a sudden the chords are very deep and overwhelming. ...We write music not really knowing what we're doing, but when it's done we really realize it has some kind of meaning. And this meaning was maybe to create a safe harbor, where we could have hope for the future."