New Mix: Lorde, Zola Jesus, Chelsea Wolfe, More
New Mix: Lorde, Zola Jesus, Chelsea Wolfe, More
We follow Father's Day weekend with a mix of powerful new pop and rock from a lot of incredible women, including "Exhumed," a raging, cathartic song from Zola Jesus, and roaring doom metal from Chelsea Wolfe.
First we kick things off with the singer Katie Von Schleicher, who got her start as an intern at Ba Da Bing! Records, where owner Ben Goldberg encouraged her to make her own music. (Side note: Singer Sharon Van Etten also got her start working at Ba Da Bing! Records.) Now Von Schleicher is about to release her full-length debut album, S***** Hits, a hazy, ethereal mix of songs filled with lots of sonic wonders.
Also on the show: New Zealand pop singer Lorde returns with her long-awaited follow-up to her breakout 2013 album Pure Heroine, with more reflections on the melodrama and magic of youth; the artist known as Bernice has a new EP of deeply textured, largely experimental songs; and singer-guitarist Thomas Patrick Maguire meditates on defeat and withdrawal in a post-truth era.
Songs Featured On This Episode
Katie Von Schleicher
Song: Sell It Back
from S***** Hits
Katie Von Schleicher layers her beautiful voice over a bed of warped and magical sounds. She says she wrote this "on a quiet spring evening, windows open, at the piano. When I got to the refrain, I felt better. The chords open up and the tension releases. I'm vulnerable, asking, 'Do I hold my life?' But the lyrics affirm a confidence I've just spent an album searching for, and they'll guide me into the next one." S***** Hits is out July 28 on Ba Da Bing! Records.
Lorde
Song: Supercut
from Melodrama
On her long-awaited sophomore full-length, the New Zealand singer shows her gift for capturing the angst, uncertainty and glittering melodrama of youth. She tells NPR's Michele Martin she had to overcome persistent, self-inflicted pressure to make a worthy followup to Pure Heroine, her 2013 debut.
Chelsea Wolfe
Song: 16 Psyche
from Hiss Spun
The guitarist and singer takes a deep dive into doom metal with a dark, broody and roaring new song from her recently announced album, Hiss Spun. It's due out Sep. 22 on Sargent House records.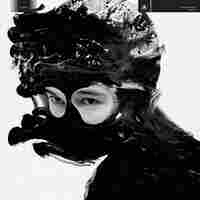 Zola Jesus
The singer otherwise known as Nika Roza Danilova says personal trauma led her to create this cathartic song from her upcoming album, Okovi, about facing pain and not letting it control you: "'Exhumed' ignited a catharsis that fed into the rest of the record. Writing this song acted as the dynamite that brought me back to life." Okovi is out Sep. 8 on Sacred Bones.
Bernice
Bernice is the musical project of Toronto-based musician Robin Dann. She and her band make deeply textured, largely experimental songs filled with wondrous and mysterious sounds. The new EP from Bernice, Puff, is out now on Arts & Crafts.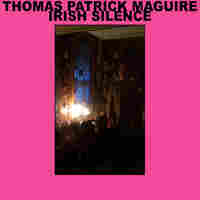 Thomas Patrick Maguire
Song: Go To Hell
from Irish Silence
We first featured Thomas Patrick Maguire on the show back in 2012 when he released his idiosyncratic, lo-fi rock album The Future's Coming So Fast. He returns with a more polished sound and deadpan observations on life's mundane moments with Irish Silence, out now on Weemayk Music.