Your Favorite New Artists Of 2017 (So Far)
As we tallied the results of this year's listener poll for 2017's best new artists (so far), we continue to see women dominating the list and guitars still a big part of your musical landscape. Four of the five most popular new artists are women or fronted by women and all of them are based out of New York. (In last year's poll, listeners picked all women for the entire top ten). The fuzzy rock of bands like Diet Cig, Charly Bliss and Jay Som fared the best, while Nick Hakim and Sampha were the only two male solo artists to crack the top ten.
On this week's show we count down the best new artists from the first half of 2017, as selected by our listeners. We define a new artist as someone who released a debut full-length this year (if they don't have a full album, an EP or single will do). We also throw in a few of our own picks, including the out-of-time, otherworldly sound of ALA.NI, (more) guitar noise from Vagabon, and the transfixing voice of Tom Adams.
See the full list below with selected quotes listeners submitted in our poll.
Songs Featured On This Episode
01. Diet Cig
Song: Barf Day
from Swear I'm Good At This
"They're so genuine, happy, and unapologetic! Lovely humans, amazing music!" -- From our listener comments
02. Charly Bliss
Song: Westermarck
from Guppy
"They kick so much ass, and they've been a jolt of joy in a year that began with me having heart surgery at 25 years old. Two weeks after the surgery, I groggily headed down to Brooklyn to see Tokyo Police Club, one of my favorite bands since high school, as a 'congrats you survived' celebration. Charly Bliss opened and my friends and I were all soundly impressed by their throwback, alt-rock stylings mixed with Eva Hendricks' cooing, bubbly voice." -- From our listener comments
03. Overcoats
Song: Leave The Light On
from Young
"Totally rad ladies with smart lyrics, sweet vocals, and powerful, sometimes-gritty backing music that's kind of dark but very danceable." -- From our listener comments
04. Gracie And Rachel
Song: Only A Child
from Gracie And Rachel
"Innovative beautiful music. Passionate devotion to honest storytelling. Eminently stimulating to listen to." -- From our listener comments
05. Cigarettes After Sex
Song: K.
from Cigarettes After Sex
Though Cigarettes After Sex just released its debut full-length earlier this year, the band has already racked up tens of millions of plays on YouTube, with an ethereal, ambient pop sound, and the unforgettable voice of frontman Greg Gonzales. The band's self-titled, debut full-length was released June 9.
06. Sampha
Song: (No One Knows Me) Like the Piano
from Process
"Process is a gorgeous album and Sampha has put some serious soul into some wonderfully accessible electronic R&B. I don't think anyone could disagree that the single '(No One Knows Me) Like the Piano' is one of the most unexpectedly beautiful songs of the year so far." -- From our listener comments
07. Middle Kids
Song: Old River
from Middle Kids
"They have a raw energy, emotion, and very hooky tunes, all anchored by Hannah Joy's confident and soaring vocals." -- From our listener comments
08. Priests
Song: Nothing Feels Natural
from Nothing Feels Natural
"They are the urgency music is missing. They're wild, angry, political, and irreverent all at the same time." -- From our listener comments
09. Jay Som (Tied with Nick Hakim and Hippo Campus)
Song: 1 Billion Dogs
from Everybody Works
"Everybody Works is such a joy to listen to. It's easy enough to dip in and out and enjoy but then, upon deeper listening, it's a very well contained album." -- From our listener comments
10. Nick Hakim (Tied with Hippo Campus and Jay Som)
Song: Needy Bees
from Green Twins
"His debut LP Green Twins is an awesome adventure in psychedelic soul and funk music. Hakim has such great guitar and synth tones and his voice is buttery smooth." -- From our listener comments
11. Hippo Campus (Tied with Nick Hakim and Jay Som)
Song: Boyish
from Landmark
"They're sound is so light and fun. They remind me of when indie pop/rock was at its peak in the mid aughts." -- From our listener comments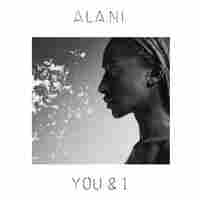 ALA.NI (Bob's pick)
Song: Cherry Blossom
from You & I
A pick from host Bob Boilen, ALA.NI sounds like a no other voice making music today. She channels a bit of Billie Holiday or Judy Garland with a flair all her own.
Tim Darcy (Bob's pick)
Song: Tall Glass Of Water
from Saturday Night
Another one of host Bob Boilen's picks for 2017's best new artist so far is Tim Darcy who is the front person in the band Ought. Here Tim Darcy channels a bit of The Velvet Underground adding some surprising turns on his debut full-length, Saturday Night, released Feb. 17.
Tom Adams (Bob's pick)
Song: Come On, Dreamer
from Silence
This final pick from Bob Boilen for best new artist, pianist and singer Tom Adams, makes ethereal, calming songs with an unforgettable voice. His debut full-length, Silence, was released May 5.
Vagabon (Robin's pick)
Song: 100 Years
from Infinite Worlds
One of co-host Robin Hilton's favorite new artists of 2017, Vagabon is otherwise known as Lætitia Tamko, a Cameroon-born, New York-raised singer with a love of gritty guitar rock. Her debut full-length, Infinite Worlds, was released Feb. 24.