New Mix: St. Vincent, Mogwai, Benjamin Clementine, My Bubba And More
All Songs Considered
St. Vincent, Mogwai, Benjamin Clementine, My Bubba, More
St. Vincent, Mogwai, Benjamin Clementine, More
We begin this week's show with a simple message: Use this time to become mindful and peaceful, taking calming breaths... while listening to our latest mix of essential new music. This includes a beautiful new ballad from St. Vincent, a potent, emotional journey from singer Benjamin Clementine and lots of curious ear candy.
Bob Boilen shares new music from several Scandinavian bands making spacious, sonic wonders, from the Icelandic singer Ásgeir to Norwegian guitarist and singer Siv Jakobsen and the Swedish/Icelandic duo My Bubba. Also appearing is the Canadian band Mappe Of and its lush blend of acoustic guitars and angelic vocals, and the Scottish instrumental rock group Mogwai returns with a new vocal piece.
Songs Featured On This Episode
Siv Jakobsen
Song: Shallow Digger
from The Nordic Mellow
The British folk traditions and driving acoustic guitars in this cut from Norwegian musician Siv Jakobsen remind Bob Boilen of something an acoustic Led Zeppelin might have done — think Led Zeppelin III. Siv Jakobsen's latest album, The Nordic Mellow, is out Aug. 27.
St. Vincent
Song: New York
from (Single)
ADVISORY: This song contains profanity
St. Vincent's latest single trades the guitar chaos of her self-titled 2014 album for a more melancholic, piano-based ballad here, full of heartache and longing. No word yet on whether she'll have a new full-length out anytime soon — but in addition to the new track, St. Vincent recently announced what she's calling the "Fear The Future" tour, with stops in several countries beginning this fall.
Mappe Of
Song: Cavern's Dark
from A Northern Star, A Perfect Stone
Mappe Of is a Canadian band with a sound that Bob Boilen thinks fits nicely between Bon Iver's earliest acoustic work and that project's later, more experimental sounds. The beautiful, finger-picked acoustic guitar and angelic vocals on this cut blend into an ethereal, transfixing trip. A Northern Star, A Perfect Stone is out July 28.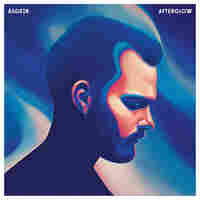 Ásgeir
Song: Underneath It
from Afterglow
The latest album from Icelandic singer Ásgeir offers plenty of curious shifts with songs that are both quiet and bold. This track considers the beauty and simple joy of forgiveness and moving on. "The order of the day / Is mend the falling out / Let guilt fade away / Refinement bring about."
Benjamin Clementine
Song: Phantom Of Aleppoville
from I Tell A Fly
Known for his dramatic, theatrical production, the British singer and pianist Benjamin Clementine was inspired to write this epic track after reading about the damaging effects of bullying on children, something he says mirrors his own experiences growing up. I Tell A Fly is due out Oct. 2.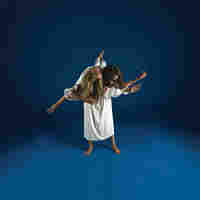 My Bubba
The duo of My Larsdotter and Guðbjörg Tómasdóttir, from Sweden and Iceland respectively, recorded this track for Third Man Records' "Blue Series." For it, artists travelling through the label's hometown of Nashville are invited to stop by to record one or two songs, produced by Jack White, that are then quickly pressed onto 7" vinyl. Other artists who've recorded for the series include Dwight Yoakam, Courtney Barnett and Beck.
Mogwai
Song: Party In The Dark
from Every Country's Sun
"Party In The Dark" is the closest thing to an indie pop song you'll hear from Mogwai, a group known more for its epic, instrumental rock. The song includes vocals from front man Stuart Braithwaite and was produced by Dave Fridmann, a founding member of Mercury Rev also known for his work with Weezer, The Flaming Lips, Spoon and more. Every Country's Sun is out Sep. 1.