New Mix: Julien Baker, Robert Plant, Daughter, METZ, More
All Songs Considered
New Mix: Julien Baker, Robert Plant, Daughter, METZ, More
Julien Baker, Robert Plant, METZ, More
It's been a little over a month since Bob Boilen and I have sat together and shared some essential tunes, but we're back with some keepers, including a new, swoon-worthy song from singer Julien Baker and a beautifully infectious track from The Pains Of Being Pure At Heart. "My Only" finds Pains frontman Kip Berman reflecting on a new chapter in his life: "I'm married, with a young daughter," he says, "and an old Volvo."
Also on the program: Former Led Zeppelin singer Robert Plant continues to find new and beautiful ways to use his voice, while deftly navigating the blues and global music; the Australian band Liars, now essentially the solo project of Angus Andrew, returns with a profoundly warped new record; the trio known as Daughter get set to release what I think is its best album yet, with a mix of songs inspired by an upcoming, story-driven video game; and the Canadian noise rock band METZ has a raw and powerful new track from the group's upcoming album Strange Peace. -- Robin Hilton
Songs Featured On This Episode
The Pains Of Being Pure At Heart
Song: My Only
from The Echo Of Pleasure
The Pains Of Being Pure At Heart's frontman Kip Berman says he wrote "My Only" a long time ago, but that it never felt finished. "I still don't know if I'm old enough, but it's finished. The song is the opposite of what a single should be — it's sprawling and unconcerned with immediateness, because it's about something that isn't immediate. So many young bands sing idly of absolute devotion, and that's cool. But I am not young anymore. There's something about my life now that makes this song feel honest in a way it didn't before." The Echo Of Pleasure is out Sep. 1 on the band's label Painbow.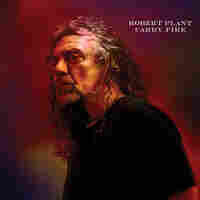 Robert Plant
Song: The May Queen
from Carry Fire
Robert Plant, who just turned 69, recently announced he'll release his eleventh studio album this fall called Carry Fire. "The May Queen," Plant's first single from the record, is a sweetly innocent reflection on staying inspired and embracing love while growing older. Carry Fire is out Oct. 13 on Nonesuch Records.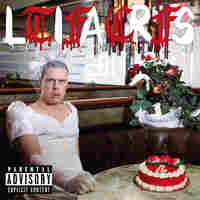 Liars
Song: No Help Pamphlet
from TFCF
Liars frontman Angus Andrew says: "I push to write songs that shock me — things that make me wonder, 'Did that really just happen?' 'No Help Pamphlet' was an extreme example of this. Using an acoustic guitar strum I found myself transported to some weird place I'd never been before. Lyrically, it's a lament on the tyranny of distance, facing up to the challenges of division and the unspoken boundaries of relationships." The new album from Liars, TFCF is out Aug. 25 on Mute Records.
02Burn It Down
Buy Featured Music

Song

Burn It Down

Album

Music From Before The Storm

Artist

Daughter

Label

Glassnote

Released

1969

Your purchase helps support NPR programming. How?
Daughter
Song: Burn It Down
from Music From Before The Storm
Daughter's latest album is an original score for an upcoming video game called Life Is Strange: Before The Storm. Lead singer Elena Tonra says: "We loved the story on first read as it centers around realistic female lead characters who are emotional, intelligent, sensitive and badass, in equal measure. I think the characters themselves have really inspired the soundscapes we have created." The album from Daughter, Music From Before The Storm, is out Sep. 1 on Glassnote Records.
Buy Featured Music
Song

Music From Before The Storm

Album

Music From Before The Storm

Artist

Daughter

Label

Glassnote
Your purchase helps support NPR programming. How?
METZ
Song: Mess Of Wires
from Strange Peace
Alex Edkins, lead singer for the noise rock trio METZ, says the name of this song, "Mess Of Wires," is a reference to the human brain and all its wonder. "What are dreams? What is consciousness? The chorus line 'make a sound' is about acting on instinct and not rationalizing your life away. It's about being in motion rather than spectating; being honest instead of constructing a false reality to inhabit. It is about speaking your mind even though you feel your voice is inconsequential and flawed." METZ's new album, Strange Peace, is out Sep. 22 on Sub Pop.
Julien Baker
Song: Appointments
from Turn Out The Lights
After blowing us away with Sprained Ankle, her debut full-length in 2015, singer Julien Baker is back with a follow-up called Turn Out The Lights. The first single, "Appointments," is an inward-looking meditation on disappointment and doubt in the wake of a failed relationship. Turn Out The Lights is due out Oct. 27 on Matador Records.