New Mix: The Breeders, Torres, Ibeyi, Tom Petty, More
All Songs Considered
New Mix: Tom Petty, The Breeders, Torres, Ibeyi, More
Tom Petty, The Breeders, Torres, Ibeyi, More
It's hard to record a show like ours in the wake of a tragedy as profound as what happened in Las Vegas this past Sunday. But we hope the music we're sharing this week gives you time to reflect and, if needed, escape. One thing we know: Songs, in times like this, often take on new meaning.
We open with "Blue Mountain Road," a track by the band Florist about the death of lead singer Emily Sprague's mother; it's a song of healing for anyone struggling to get through a difficult time.
Also on the program: The arresting sounds of singer Amber Mark; French-Cuban twin sisters Lisa-Kaindé and Naomi Diaz, otherwise known as Ibeyi; the shoegaze rock duo, bed.; Mackenzie Scott, who writes and records as Torres, will "tongue-slap your brains out"; and The Breeders return with the band's first new song in nearly a decade.
We close this week's show by pausing to reflect on the loss of Tom Petty last night at the age of 66. He was one of the coolest rock artists of all time, with a nonstop catalog of infectious hits.
New Mix: The Breeders, Torres, Ibeyi And More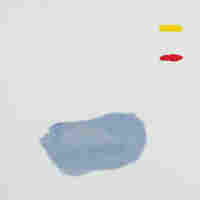 Florist
Song: Blue Mountain Road
from If Blue Could Be Happiness
Based out of Brooklyn, Florist makes reflective folk-pop about the beauty and joy of the little things in life. This song, inspired by the death of singer Emily Sprague's mother, is for anyone struggling with loss or coping with hard times.
Amber Mark
Song: S P A C E
from 3:33am
Though Amber Mark is currently based out of New York, the singer-producer had quite a global upbringing, residing everywhere from Germany to Brazil. On "S P A C E," a standout track from her debut EP, 3:33am, she embellishes her vocals with sonic textures imbued from her time in India.
Ibeyi
On their sophomore album as Ibeyi, Ash, sisters Lisa-Kaindé and Naomi Diaz build upon their all-encompassing sound. Written after Lisa-Kaindé was racially profiled by French police, the anthemic "Deathless" pairs resilient lyrics with Kamasi Washington's skillful saxophone.
bed.
Song: Fine
from Fine - Single
The married duo behind the music of bed., Alex and Sierra Haager, recently became parents. But Alex says this song is about the family he grew up with and the hazards of being close to someone without ever truly opening up to them. "Fine" is from the band's upcoming, full-length debut due out sometime next year.
Torres
Song: Tongue Slap Your Brains Out
from Three Futures
Torres' third album, Three Futures, is an ambitious left turn from the guitar-driven sound of 2015's Sprinter. The record opens with a rumination on an idiom from Mackenzie Scott's Southern childhood: "Tongue Slap Your Brains Out," reconciling a comfort food past with her "damn Yankee" present.
The Breeders
Song: Wait In The Car
from Wait In The Car - Single
The Breeders return after a nearly ten-year break with this two-minute burst of guitar noise and playful hooks. Singer Kim Deal dropped us an email: "I struggle. So in the song I'm a delusional, self-important, grandiose, paranoid who never says the right thing. But I'm trying." "Wait In The Car" is part of a series of 7" records the band is releasing in the coming weeks.
Tom Petty
Song: American Girl
from Tom Petty & the Heartbreakers
Tom Petty passed away last night at the age of 66. Host Bob Boilen first heard Tom Petty And The Heartbreakers while working at a warehouse boxing vinyl records in 1976. This song, from the band's debut album, has a timeless, Bo Diddley beat and unison guitars, with a sound Bob found irresistible. This is just one of the songs you can hear in a playlist of Tom Petty's best songs assembled by NPR Music and our listeners.