Guest DJ: Stephen Malkmus
Guest DJ: Stephen Malkmus
On this special Guest DJ edition of All Songs Considered, I talk with dry-witted songwriter and guitarist Stephen Malkmus. He made five albums with the much-beloved rock band Pavement, from 1989 to 1999, but his latest release comes from his other project, The Jicks. It's called Sparkle Hard and it's his seventh album with the band in 17 years.
To prepare for this conversation, I asked Stephen Malkmus to send a list of songs that have meant something to him growing up, along with some more recent, contemporary loves — I was surprised by the list, starting with the song we open this week's show with: Steve Miller's "Abracadabra."
You can see the complete list of songs we play and read some of Stephen Malkmus' thoughts about the music in the playlist below.
Songs Featured On This Episode
Steve Miller Band
"[Steve Miller's] kind of a studio rat. I know he spent a lot of time working on these songs. I like to know that my artists are thinking a lot about what can make [a song] the best it can be. It sounds to some maybe like easy-going blues rock, but actually this is really perfectly considered."
Frankie Valli And The Four Seasons
"This was just a pop hit when I was 9 years old. It's kind of like early disco. Full production. And even though the subject matter is adolescent-plus, which I wasn't, that tickle in my 'funny under' appealed to a child. I hope it didn't lead to tickling fetishes in the mid-'70s. I just heard it on the radio all the time and thought this is a super catchy song. And I was into disco at the time."
Kiss
"Kiss was everywhere. But me and my cohorts we were like, 'We like this band. These guys [have] got it. This is what's happening.' The first [Kiss] album I bought was Hotter Than Hell. It's just sludgy, and I needed that [Kiss] belt buckle. That belt buckle is iconic."
Jimi Hendrix
"Learning that first chord in 'Purple Haze,' that seventh he plays, somebody showed me that and I was like, 'This isn't that hard.' That first stuff [the lead] was a little hard. [But] a lot of people learn [this] song first."
Sweet
"In junior high school... that was a big song for me. I looked at my yearbook from junior high recently and you know how people write, 'See you next year!'? Some girl wrote, 'Dear Steve, I love how you sing 'Fox On The Run' all the time.'"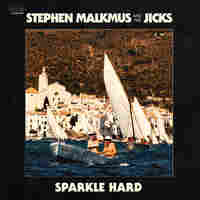 Stephen Malkmus And The Jicks
"[This] tune is more like a Fleetwood Mac [song]. The songs that I'm blown away by, like if you play Queen's 'Sheer Heart Attack,' that's something where you're just blown away. I'd like to have that ability."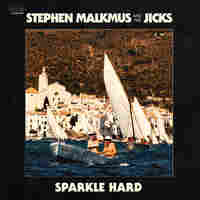 Stephen Malkmus And The Jicks
Song: Difficulties / Let Them Eat Vowels
"I tried to sing like Karen Carpenter on [this] one, can you tell? Did I sound at all like her? I have this Mellotron and it has these existing sounds in it. And it says 'Roxy Music' on it. And I didn't even know where it came from. So, I took that bit and cut it up. Maybe I'm going to get sued now. I like Roxy Music. I'm a little worried now how much that does sound like that song." – Malkmus on the similarities between "Difficulties/Let Them Eat Vowels" and Roxy Music's "A Really Good Time."
Queen
"What a chorus. That chorus, when they go up, that is just electrifying. And it's all guitars. The drums are buried, it's very punk sounding. Or even Motörhead. It's an insane song."
Samiyam feat. Earl Sweatshirt
"I just want to get my mind blown. To me, that sample, whatever Samiyam is doing on there, is crazy. And the time signature is totally warped. I hear this rhythm to it and I'm trying to make the rhythm my own and I keep getting tripped up. I like songs like that. I have some songs like that in my canon where the rhythm is unpredictable."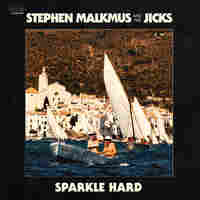 Stephen Malkmus And The Jicks
"Musically it's kind of grunge style with a little bit of a thug-boogie type thing in the middle. So that put me to the mind of an outlaw song... but lyrically, I wanted to update it to a modern context and [make] Freddie [Gray] a hero in absentia in a kind of way. He stands for a lot of Americans that have been killed by police. So it's the contrast of me sitting here in my home... talking about bike lanes in your community and then [switching] to talking about something far more heinous."