New Mix: The 1975, Nothing, Laurie Anderson On Hurricane Sandy, More
All Songs Considered
Hear The Discussion And Songs
New Mix: The 1975, Nothing, Laurie Anderson, More
Music often touches on the intimate and ephemeral — a fleeting crush, the deteriorating relationship, a euphoric, one-night-only celebration. But songs on this week's episode of All Songs Considered grapple with more sweeping, thematically weighty subjects, from xenophobia and immigration (IDLES) to Hurricane Sandy (Laurie Anderson) to the inherent meaninglessness of life (Nothing) — things beyond individual control.
Also on the show: a cool Tiny Desk entry from the neo-soul group Audible; the distinctively millennial reflections of The 1975's newest single; the wishful thinking of New York songwriter Sam Evian; and excerpts from the "endless mixtape" of Liminal, the newest project of Icelandic rock band Sigur Rós.
Songs Featured On This Episode
Audible
The Denver-based group Audible calls its smooth music "neo-soul backpack rap with intricate East Coast lyricism." The five-man group wowed NPR Music's Tiny Desk judges with its entry, "Up, Up and Away," an intimate song that layers incisive rhymes over arpeggiated piano. There are no details about a full-length album, but we hope there's one soon.
Nothing
"I've laid awake countless nights contemplating human life: its hostile uselessness, and why I'm one of the few who chooses to see it that way, yet manages to move onward," states Dominic Palermo, founder of the gritty shoegaze band Nothing. The artist makes vast, existential music about life and its pointlessness; you practically can feel the ennui. "Zero Day," off of Nothing's new album, Dance on the Blacktop, is about finding beauty amidst life's inherent bleakness. It's due out Aug. 24.
The 1975
Song: Give Yourself A Try
The 1975 's sugary, electro-pop music is made for easy listening, but lyrically, their songs are more complicated. The British band teased its upcoming album, A Brief Inquiry into Online Relationships, this week, dropping the single "Give Yourself a Try," which is about the pains of growing older. "You learn a couple things when you get to my age / like friends don't lie and it all tastes the same in the dark," Matt Healy opens. A Brief Inquiry into Online Relationships is set for release in the early fall on Dirty Hits/Interscope records.
IDLES
"Danny Nedelko," the second single off British hardcore rock band IDLES' Joy As An Act of Resistance., is a brutal song about immigration and, more fundamentally, the equality of human beings. "My best friend is an alien / my best friend is a citizen / he's strong, he's earnest, he's innocent," Joe Talbot shouts about a friend, tracing the cycles of fear and panic that lead people to hate others who are different. Joy As An Act of Resistance. is slated to release August 31 via Partisan Records.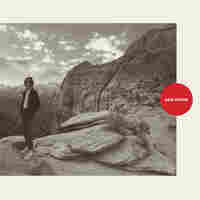 Sam Evian
The New York songwriter Sam Evian wrote "Health Machine" after wishing he had an immediate and easy solution to cure his father's battle with cancer, not to mention a series of viruses and ailments that besieged his bandmates. "Health Machine" comes from Evian's new record You, Forever, which dropped June 1 on Saddle Creek.
Laurie Anderson
Laurie Anderson's new record, Landfall, featuring the Kronos Quartet, is a chronological look at the devastation wrought by Hurricane Sandy. She opens the surreal and intricate storytelling of "Dreams" with a menagerie of eccentric sounds – claps of thunder, the light plucking of strings resembling a ticking clock – that hypnotize and unsettle. Anderson is a mesmerizing storyteller. Landfall is out now on Nonesuch Records.
Liminal
Song: Sigur Rós - Untitled 6 (EBow) (Paul Corley Remix)
Created by Sigur Rós frontman Jónsi, along with collaborators Alex Somers and Paul Corley, Liminal is an "endless" ambient playlist that explores the in-between. "It identifies the connections and blurs the boundaries between work done and work to come; between brand new music and ideas barely yet nascent; between songs written 20 years ago and collaborations to be made tomorrow," the project's website explains. The effect is striking; the songs are spacious and stunning.